Published 03-27-14
Submitted by Centrica Plc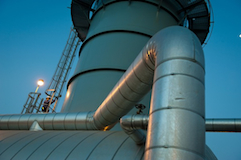 Find out how Centrica is focusing on how they do business to rebuilt trust and achieve their purpose to help people today and secure energy for tomorrow.
2013 was a challenging year, where affordability and low levels of trust played centre stage. Centrica is focusing on how they do business to help ensure they operate responsibly and achieve the right balance between affordability, reducing carbon emissions and securing energy supplies.
Centrica applies four key themes across the business to shape organisational behaviour and deliver sustainable business success:
Treating customers fairly – providing products and services that are fair, improving customer communications and supporting the vulnerable
Safeguarding the environment – managing environmental impacts, including reducing carbon emissions from operations and helping customers use energy more efficiently
Caring for people and communities – creating a great place to work with a continued focus on safety and supporting local communities
Working with our partners – collaborating with stakeholders to effectively manage risks, improve energy security and positively contribute to communities
Highlights
Helped 1.8m vulnerable households in the UK with discounts, free insulation and benefits advice and spent $600,000 on debt assistance in Texas
Carbon savings from products installed in UK homes since 2010 equates to taking around 668,000 cars off the road
Lost time injury frequency rates reduced by 45% to 0.11 per 100,000 hours worked
Commitments to secure gas and power for the UK totals more than £60bn
Helped the Customer Led Network Revolution trial time-of-use products which saw customers use 3% less energy and cut demand at peak times by 10%
Browse Centrica's 2013 CR reporting
Join the energy debate – Share your views about their reporting and performance by emailing responsibility@centrica.com or tweeting using #CentricaCR

Centrica Plc
Centrica Plc
We are an integrated energy company operating predominately in the UK and North America. We understand that energy is essential for all of us, both now and for the future. That's why we are active in each stage of the energy lifecycle: from sourcing and generating to processing and storing; from trading and supplying to servicing and, crucially, to saving energy.
More from Centrica Plc