Published 04-15-14
Submitted by Smithfield Foods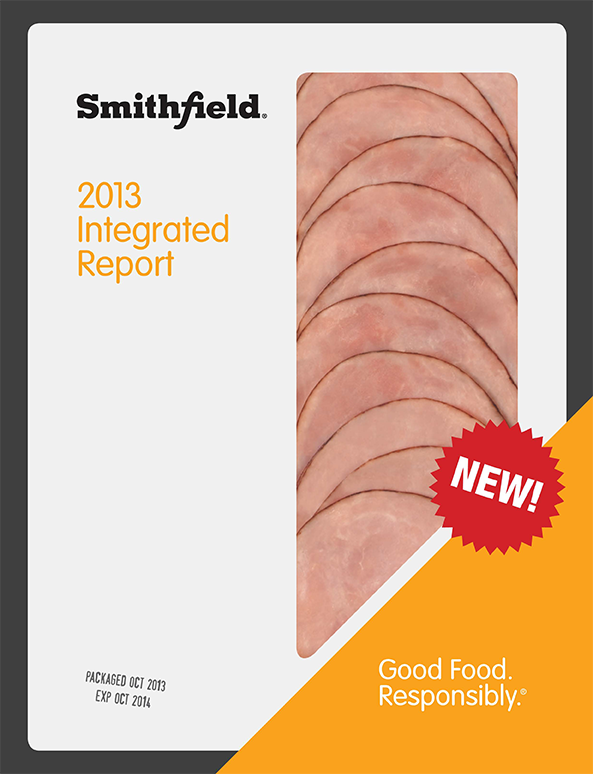 This publication combines our annual financial results with highlights of our sustainability programs and performance. More comprehensive sustainability information is available at smithfieldcommitments.com
Smithfield Foods, Inc. recently released its new "Smithfield DIGITAL" app in conjunction with its 2013 Integrated Report, which achieved a sustainability reporting milestone by fulfilling the application level A requirements from Global Reporting Initiative (GRI). This is the first year that Smithfield has achieved this recognition.
Smithfield DIGITAL is available for both iPhone and Android. When users hold a smartphone or tablet over report pages they come to life, adding videos, graphics, audio content, or ways to contact the company to get more information about a particular topic.
"Over the years, we have continually looked for more ways to integrate our online communications around sustainability with our printed sustainability report. This app allows us to do that in a seamless and innovative way," noted Dennis Treacy, the company's Chief Sustainability Officer.
The company explains how to utilize the app technology through an online video tutorial you can find on its YouTube Channel.
Smithfield Foods President and Chief Executive Officer C. Larry Pope commented, "We are always looking for ways to underscore our commitment to transparency and accountability, and achieving an A level from GRI for our reporting certainly demonstrates progress in this area. However, what I'm most excited about is the release of Smithfield DIGITAL. We hope this app will broaden our reach to entirely new audiences."
The Smithfield Foods 2013 Integrated Report can be found in PDF format on smithfieldcommitments.com, and visitors to the site can also order a print copy. Additionally, a videos section  was added to the site this year, which categorizes the company's videos by subject matter and provides updates to video material.
The company views the app, report and updated sustainability website as the next step in better communicating with stakeholders. Treacy commented, "The food business has traditionally been rather closed, and we are hoping to change that. For over 10 years, we have constantly looked for ways to give consumers an inside look into our operations, and I'm proud of how far we have come."
From online farm tours to annual antibiotics usage to detailed environmental data, Smithfield Foods is hoping to provide its stakeholders with anything and everything they want to know about its operations. 
About Smithfield Foods
Smithfield Foods is a $13 billion global food company and the world's largest pork processor and hog producer. In the United States, the company is also the leader in numerous packaged meats categories with popular brands including Smithfield®, Eckrich®, Farmland®, Armour®, Cook's®, Gwaltney®, John Morrell®, Kretschmar®, Curly's®, Carando®, Margherita®, and Healthy Ones®. Smithfield Foods is committed to providing good food in a responsible way and maintains robust animal care, community involvement, employee safety, environmental, and food safety and quality programs. For more information, visit www.smithfieldfoods.com and www.smithfieldcommitments.com.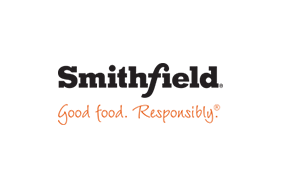 Smithfield Foods
Smithfield Foods
Smithfield Foods is a $15 billion global food company and the world's largest pork processor and hog producer. In the United States, the company is also the leader in numerous packaged meats categories with popular brands including Smithfield®, Eckrich®, Nathan's Famous®, Farmland®, Armour®, John Morrell®, Cook's®, Kretschmar®, Gwaltney®, Curly's®, Margherita®, Carando®, Healthy Ones®, Krakus®, Morliny® and Berlinki®. Smithfield Foods is committed to providing good food in a responsible way and maintains robust animal care, community involvement, employee safety, environmental and food safety and quality programs. For more information, visit www.smithfieldfoods.com
More from Smithfield Foods