Published 03-24-14
Submitted by 3BL CSRwire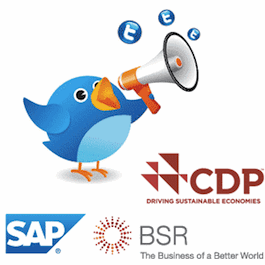 What does it mean for a technology company to lead with sustainability? How can technology companies leverage their expertise and scale to make exponential social and environmental impact?
Moreover, how do you sustain your impact while growing your business? In its second SAP Integrated Report, SAP announced "plans to power all its data centers and facilities globally with 100 percent renewable electricity" as well as a shift to a cloud business model, which it predicts will also help "eliminate carbon emissions caused by its customers' systems by moving them into SAP's green cloud."
The "green cloud" might sound geeky and industrial to many – especially when companies like Intel are busy making extraordinary commitments to reduce their footprint – but it does address the sustainability conundrum many corporations face on its head: how do you wrap your consumer into your sustainability strategy and attempt to minimize their footprint as well?
The answer isn't simple, even for a company like SAP that has lead with sustainability for years by committing to ambitious goals and transparently reporting against them via an interactive sustainability platform and early adoption of integrated reporting.
To tackle the question among others, join us on April 11, 2014 at 11am ET, for a conversation with SAP's Chief Sustainability Officer Peter Graf, along with sustainability influencers BSR President and CEO Aron Cramer and CDP's Executive Director Nigel Topping.
Moderated by Aman Singh, CSRwire's Editorial Director and Nick Aster, Founder and Publisher of TriplePundit, the discussion will explore several subthemes including:
How do you continue to scale sustainability initiatives while growing your business?
How does Integrated Reporting both exemplify and lend itself to SAP's sustainability thinking?
As we return to economic growth globally, how are sustainability programs getting affected?
What about the "social" in ESG? Will a return to economic growth impact corporate attention to social investments?
How do companies keep their sustainability and business goals aligned?
Here's what you need to know:
Date: April 11, 2014
Time: 8am PT/11am ET
Hashtag: #SustyBiz
Speakers: @PeterGGraf | @aroncramer | @topnigel
Moderators: @AmanSinghCSR, @CSRwire | @nickaster, @triplepundit
To register, send out the following tweet:
I will join @PeterGGraf @aroncramer @topnigel @AmanSinghCSR & @nickaster to discuss the challenges of growing a #SustyBiz on 04/11 8am PT
Got a question for our panel? Send them to aman@csrwire.com.
About CSRwire's Stakeholder Engagement Campaigns
CSRwire regularly conducts webinars and Twitter chats with its member organizations and partner TriplePundit. These chats, developed as facilitated conversations, are aimed at taking a pulse of our community, sharing knowledge and inspiring action. Whether the topic is sustainable living, shared value or responsible careers, these interactive sessions not only help our clients push their communication boundaries but also gain valuable feedback, criticism and the attention of an active and engaged community. Learn more by emailing aman@csrwire.com.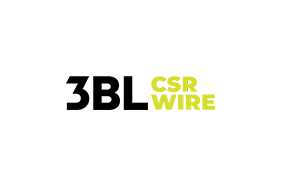 3BL CSRwire
3BL CSRwire
Respected and relied on by journalists, bloggers, business leaders and academics around the world, 3BL CSRwire is a dedicated, real-time source for major news and updates from within the worlds of ESG, corporate social responsibility and sustainability.
3BL CSRwire offers a-la-carte press release distribution to a global network of influential stakeholders and mainstream audiences—perfect for organizations just getting started in CSR or for those looking to get the most out of their corporate communications.
More from 3BL CSRwire