Published 03-11-14
Submitted by Shared Value Initiative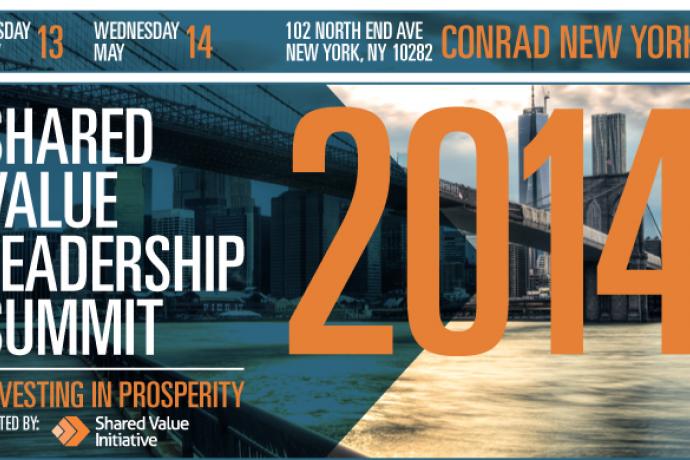 The Shared Value Initiative, a global community shaping shared value research, partnerships, and application, will host the Shared Value Leadership Summit May 13-14 in New York. For leaders who see solving societal challenges as an opportunity for business growth and innovation, this annual gathering is an opportunity to connect with over 300 of the most advanced shared value practitioners in the world, including top names from Nestlé, Coca-Cola, Visa and Edelman.
One of those leaders is Yoshinori Isozaki, the President and CEO of Kirin Company, who is at the forefront of the global shared value movement. Inspired by working with shared value pioneer Michael E. Porter, Isozaki started a division at Kirin dedicated to creating both economic and social value—before the concept had entered the Japanese business landscape. He believed that Kirin could reduce carbon emissions with more innovative packaging and support a healthy community by restoring agricultural and fishery industries near factories—all while still creating a profit. Today, Kirin has begun to realize a long-term business plan which incorporates shared value at its core.
Isozaki will provide a keynote address at the Shared Value Leadership Summit. He will be joined by notable speakers including Jin-Yong Cai, EVP and CEO of the International Finance Corporation, Tony O. Elumelu, the Chairman of Heirs Holdings of Nigeria, and Arif Naqvi, Founder and Group Chief Executive of the Abraaj Group, a global private equity firm investing heavily in emerging markets. Additional corporate and social sector leaders from Ben & Jerry's, BlackRock, Walmart, PATH, SASB, TechnoServe and other organizations will engage in sophisticated discussions on how to apply shared value effectively. And for the first time, investment and brand experts will explore strategies to generate investor buy-in for shared value, as well as the strategy's connection with brand value.
For those professionals who see the opportunity to address social problems through their business model, please join the Initiative, Nestlé, 30 global funders and over 300 peers this May in New York. Find the detailed agenda, full list of confirmed speakers and registration link at sharedvalue.org.
Shared Value Leadership Summit: Investing in Prosperity
Tuesday, May 13-Wednesday, May 14
8:00 am–5:00 pm
Conrad New York, 102 North End Avenue, New York, New York
Register Online
About the Shared Value Initiative
The Shared Value Initiative is a global community of professionals who see market opportunities at the intersection of business goals and societal challenges. Operated by FSG with support from a network of funders, the Initiative shapes shared value research, models, partnerships and training for shared value implementation by connecting global thinkers and practitioners in search of the most effective ways to apply this approach. Learn more and join the community at sharedvalue.org. Follow us @SVInitiative.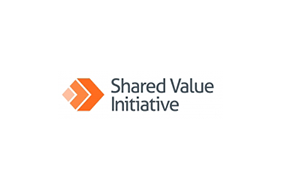 Shared Value Initiative
Shared Value Initiative
Guided by FSG and a global network of funders, the Shared Value Initiative was created in 2012 to drive the adoption and implementation of shared value strategies by organizations around the world. FSG is a nonprofit strategy consulting firm co-founded in 1999 by Mark Kramer and Michael E. Porter, authors of "Creating Shared Value" (Harvard Business Review; 2011). Join our global community of practice at www.sharedvalue.org.
More from Shared Value Initiative