Published 03-05-14
Submitted by AT&T Inc.
(Marketwired) - AT&T* is planning a career mentoring program for secondary school students across Europe to help them succeed after they leave school. The company has contributed $116,000 to Young Enterprise, the enterprise education charity, to identify schools in France, Germany, Slovakia, The Netherlands and the UK, as well as Israel.
AT&T employee volunteers and Young Enterprise will lead custom master classes about future study, career options, personal goal statements and interview techniques. Where possible, students will gain work experience through job shadowing with AT&T employees.
The program is similar to AT&T Aspire Mentoring Academy, which gives AT&T employees in the U.S. the opportunity to mentor students across the country. Junior Achievement (JA), the sister organization of Young Enterprise, is one of the non-profits working with Aspire Mentoring Academy.
Aspire Mentoring Academy is part of AT&T Aspire, the company's signature philanthropic initiative. AT&T Aspire helps young people in the U.S. complete secondary school and prepare for continued study and careers.
"I understand the value and insight mentoring offers as I have benefited from mentors guiding me throughout my career at AT&T," said Alex Parker, vice president, Global Service Management, AT&T. "It's exciting that we have the chance to inspire young people in Europe and share our knowledge about the business world."
The initiative follows successful AT&T pilot programs with secondary school students in the UK and France. Eighteen students participating in a United Way France 'Success at School' program took part in a day mentoring program at AT&T's Paris office. In the UK, AT&T volunteers guided students in future study and career option workshops from Westminster City School, London and St. Augustine's Catholic High School, Redditch, Worcestershire.
Seven students from Westminster City School shadowed AT&T employees for two weeks and attended customer meetings. For the final, the students were challenged to deliver an 'RFP' (Request for Proposal) presenting an AT&T service to their mentors who posed as AT&T customers.
These programs will continue in the UK alongside similar new initiatives across Europe. AT&T has more than 5,000 employees in 30 countries across Europe, the Middle East and Africa. In Slovakia, AT&T and JA recently held a conference on management skills for nearly 100 high school students at the Technical University, Kosice. The December 2013 event gave insight into the operations and project management skills required by businesses so attendees could apply them to their own student companies.
AT&T and Young Enterprise/JA have begun similar programs in Asia Pacific and Latin America.
"We are delighted to be working with AT&T," said Michael Mercieca, chief executive officer of Young Enterprise. "With youth unemployment at unacceptably high levels across Europe, the work AT&T is doing to help students develop their key employability skills for when they enter the workforce is essential and is making a big difference to the students involved."
*AT&T products and services are provided or offered by subsidiaries and affiliates of AT&T Inc. under the AT&T brand and not by AT&T Inc.
About Young Enterprise
About AT&T
AT&T Inc. (NYSE: T) is a premier communications holding company and one of the most honored companies in the world. Its subsidiaries and affiliates – AT&T operating companies – are the providers of AT&T services in the United States and internationally. With a powerful array of network resources that includes the nation's most reliable 4G LTE network, AT&T is a leading provider of wireless, Wi-Fi, high speed Internet, voice and cloud-based services. A leader in mobile Internet, AT&T also offers the best wireless coverage worldwide of any U.S. carrier, offering the most wireless phones that work in the most countries. It also offers advanced TV service with the AT&T U-verse® brand. The company's suite of IP-based business communications services is one of the most advanced in the world.
Additional information about AT&T Inc. and the products and services provided by AT&T subsidiaries and affiliates is available at www.att.com/aboutus or follow our news on Twitter at @ATT, on Facebook at www.facebook.com/att and YouTube at www.youtube.com/att.
© 2014 AT&T Intellectual Property. All rights reserved. AT&T, the AT&T logo and all other marks contained herein are trademarks of AT&T Intellectual Property and/or AT&T affiliated companies. All other marks contained herein are the property of their respective owners.
Reliability claim based on data transfer completion rates on nationwide 4G LTE networks. 4G LTE availability varies.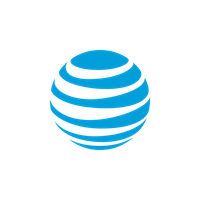 AT&T Inc.