Published 03-04-14
Submitted by Bread Financial
The Dallas Education Foundation (DEF), which partners with the philanthropic community to support strategic initiatives in Dallas ISD, today announced that leading Dallas corporation Alliance Data is donating $300,000 toward Project:Amplify, a high-dosage, high-impact in-school tutoring program that engages citizens to amplify the academic performance of students in 21 Dallas ISD schools that are part of the district's Imagine 2020 strategic feeder pattern initiative in South and West Dallas.
"In a region that has been a leader in jobs creation throughout the recent recession, it's imperative that our public schools produce students with the skills they'll need to be successful as they continue their education and enter the workforce," said Dallas ISD Superintendent Mike Miles. "We're delighted that Alliance Data recognized the value of this tutoring program, and we encourage other Dallas-area companies to step forward to support this effort."
Project:Amplify is powered by the community, with tutoring partners staffed by volunteers and college students. The program's emphasis is not just on academics, but on building relationships with at-risk students in challenged schools to boost their confidence and motivate their efforts.
In multiple studies, research has shown that tutoring yields some of the greatest returns on investment for student learning. By being delivered during the school day in small groups and 1-on-1, students get consistent exposure to a positive relationship while also receiving instruction focusing on their unique academic challenges.
"As a fast-growing company that relies on a well-educated workforce, Alliance Data sees tremendous potential in the Project:Amplify program as a way to build both the academic skills and confidence that are necessary for students to succeed," said Alliance Data President and Chief Executive Officer Ed Heffernan. "Dallas area businesses and the surrounding community have a shared ownership in collectively and positively impacting the future of our students, and we encourage others to join us in supporting this mission."
The company's donation will provide each student with up to 84 hours of personalized, motivational instruction time in math, and up to 46 hours of individual, age-appropriate literacy instruction, far beyond the typical 23 hours of exposure to tutoring shown to produce statistically significant results.
Heffernan noted that Alliance Data and Irving-based Epsilon, an Alliance Data company, have a strong and consistent history of supporting education, and to giving back to the communities in which its employees live and work.
Dallas Education Foundation is an independent 501(c) organization that partners with the philanthropic community to support strategic initiatives in Dallas ISD. The Foundation's mission is to connect the community and its resources to programs that benefit students in Dallas ISD.
To support a student as a reading tutor, visit www.dallasisd.org/tutorinitiative.
For more information on the Dallas Education Foundation, visit www.disdfoundation.org.
For more information on Alliance Data, visit www.alliancedata.com.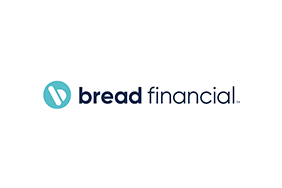 Bread Financial
Bread Financial
Bread FinancialTM(NYSE: ADS) is a tech-forward financial services company providing simple, personalized payment, lending and saving solutions. The company creates opportunities for its customers and partners through digitally enabled choices that offer ease, empowerment, financial flexibility and exceptional customer experiences. Driven by a digital-first approach, data insights and white-label technology, Bread Financial delivers growth for its partners through a comprehensive product suite, including private label and co-brand credit cards, installment lending and buy now, pay later (BNPL). Bread Financial also offers direct-to-consumer solutions that give customers more access, choice and freedom through its branded payment, lending and saving products.
Formerly Alliance Data, Bread Financial is an S&P MidCap 400 company headquartered in Columbus, Ohio, and committed to sustainable business practices powered by its 6,000+ global associates. To learn more about Bread Financial, visit BreadFinancial.com or follow us on Facebook, LinkedIn, Twitter and Instagram.
More from Bread Financial