Published 03-07-14
Submitted by New Chapter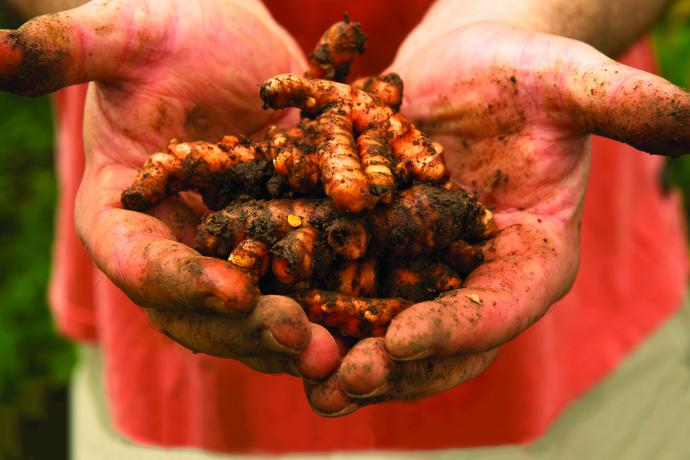 New Chapter is the first supplement brand in the U.S. to achieve B Corp Certification. Certified B Corporations are a new kind of company that use the power of business to solve social and environmental problems. Certified B Corps aim to inspire all businesses to compete not only to be the best in the world, but to be the best for the world. New Chapter will unveil their newest company milestone at Natural Products Expo West this month.
"New Chapter is honored to be the first U.S. vitamin and supplement brand to achieve B Corp Certification," says Kyle Garner, New Chapter CEO. "The B Corp movement is perfectly aligned with New Chapter's 30-plus year commitment to building a purpose-driven business that positively impacts our employees, our communities, and the environment."
Becoming a Certified B Corporation is a natural step in New Chapter's continued growth as a force of positive change in the business world. A Vermont-based vitamin and supplement company with a full line of innovative formulations utilizing herbal extracts and cultured whole foods and nutrients, New Chapter has been committed to an organic, sustainable world since their inception in 1982.
"B Corp Certification defines what being a socially conscious business is all about," says Sara Newmark, Director of Sustainability at New Chapter. "With this important achievement, we not only celebrate the values New Chapter has embraced from the beginning, we also publicly and transparently commit to uphold these values for the future."
Jay Coen Gilbert, co-founder of B Lab, adds, "B Lab looks to New Chapter to lead the way in business practices, accountability and transparency in the supplement category. Every village needs its healers, and we're pleased to welcome New Chapter and their leadership to the growing economy of B Corps."
Certified B Corporations go through rigorous assessment to meet high standards of social and environmental performance. The recurring assessment, conducted independently by B Lab, measures a company's impact on all of its stakeholders, including workers, suppliers, community and the environment. New Chapter joins over 900 other businesses who lead the way as Certified B Corps, including Patagonia, Ben & Jerry's, Warby Parker and King Arthur Flour.
About New Chapter
New Chapter is a widely respected formulator, producer, packager, and distributor of whole-food cultured nutrients and herbal formulations, selling products to natural channel retail locations, as well as medical professionals and pharmacies.
The company is an industry pioneer in whole-food cultured vitamins, minerals, and herbs, focusing on delivering the full-spectrum qualities of the whole, never just chemical isolates. New Chapter has been working toward an organic, sustainable world since their founding in 1982, and many New Chapter vitamin and mineral supplements are made with organic vegetables and herbs. New Chapter has also long been committed to avoiding genetically modified organisms (GMOs) when possible. New Chapter was the first vitamin and supplement company to receive Non-GMO Project verification, and 100% of New Chapter's products are now Non-GMO Project verified. For more information, find us on Facebook and visit NewChapter.com.
About B Corp
Certified B Corporations meet rigorous standards of social and environmental performance, legally expand their corporate responsibilities to include consideration of stakeholder interests, and build collective voice through the power of the unifying B Corporation brand. As of December 2013, there were more than 900 Certified B Corporations from over 60 industries and 29 countries, representing a diverse multi-billion dollar marketplace. For more information, visit www.bcorporation.net.

New Chapter
New Chapter
Located in Brattleboro, Vermont, New Chapter is the supplement industry's first certified organic manufacturer producing vitamins and minerals made with organic ingredients. Founded in 1982, the company currently formulates 93 distinct formulas - across probiotic nutrients, herbal therapeutics, active organic mushrooms, green superfoods, as well as tonics and topicals - sold to approximately 3,000 natural health food stores and supplement shops, including Whole Foods and Vitamin Shoppe. In addition to natural health products, New Chapter is committed to supporting and protecting the environment, and the company's Costa Rican farm, Luna Nueva, is a world model for organic sustainable agriculture in the rain forest. For more information on New Chapter, visit www.newchapter.com.
More from New Chapter