Published 02-20-14
Submitted by 3BL CSRwire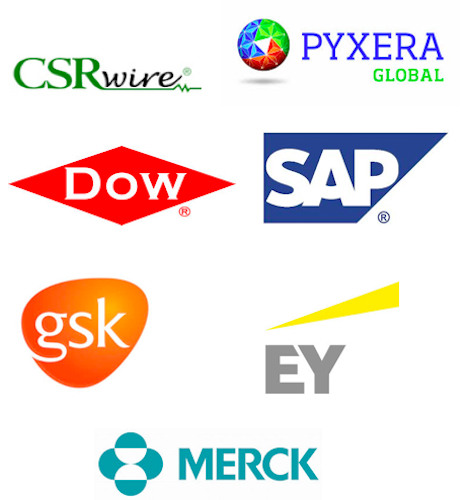 Are companies like The Dow Chemical Company (Dow), SAP, Merck, GlaxoSmithKline and EY using skills-based volunteering as an entry point to new markets, to bolster local business climates or to strengthen their capacity to do business in these areas? What challenges do the corporate volunteers face in these new markets? What role do NGOs play? And is increased private sector investment truly influencing international development?
Join CSRwire's Editorial Director Aman Singh in conversation with the CSR and sustainability leaders at these companies live on Twitter for an hour on March 4, 2014 at 1pm ET.
We'll chat with:
Neil Hawkins, Corporate Vice President, Sustainability, The Dow Chemical Company: Having launched its Leadership in Action pilot program in Ghana in 2013, Dow is now planning to send a program team to East Africa, a relatively new market for the company.


Alexandra van der Ploeg, Interim Head of Global CSR, SAP: In 2012, SAP announced a $2 billion spending plan to grow its business in China through 2015. Now the company is committing to send high-performing employees on the Social Sabbatical into China, along with three other key growth markets, to better understand and more effectively operate in the Chinese markets.


Brian Grill, Executive Vice President of Merck Foundation: Through the Richard T. Clark Fellowship for World Health, Merck employees experience the challenges of providing quality healthcare to the underserved. This yields insights into ways Merck can develop innovative healthcare solutions tailored to local market conditions.


Manu Juneja, Global Engagement Manager, GlaxoSmithKline: With a focus on frugal innovation, the PULSE Innovation Challenge crowd-sources and nurtures ideas from Fellows who have returned from the PULSE Volunteer Partnership for business and social benefit.


Deborah K. Holmes, Americas Director, Corporate Responsibility, EY: Through the EY Vantage Program, EY is dedicating its best resources from across the Americas to improving the success of promising entrepreneurs in emerging markets, in an effort to create scalable, sustainable economic value.


Amanda MacArthur, VP, Pro Bono and Global Engagement, PYXERA Global: International development nonprofit, PYXERA Global, manages international corporate volunteer programs for over a dozen multination corporations. The NGO envisions companies, governments and NGOs working together in new ways to efficiently increase global well-being through standard business practices.


Alice Korngold, President, Korngold Consulting: In her recent book, A Better World, Inc., Korngold shows companies how to profit by developing solutions to the world's most daunting challenges. Through case studies, A Better World, Inc. delineates best practices for corporations to maximize profits, decrease costs and to build the longer-term value of their companies by ensuring a more sustainable world.
Accounts to follow: @CSRwire @neilchawkins @SAPCSR @Merck @manutwits @GSKUS @DeborahKHolmes @pyxeraglobal @alicekorngold
RSVP now and let us know by sending out the following tweet:
I will join @CSRwire @neilchawkins @SAPCSR @Merck @GSKUS @DeborahKHolmes @pyxeraglobal 3/4 at 1pm ET for #WhyProBono http://bit.ly/whyProbono
About our special guests:
Neil C. Hawkins, Sc.D., Corporate Vice President, Sustainability, The Dow Chemical Company
Dr. Neil Hawkins drives strategy and implementation for Dow's sustainability and EH&S programs, including the enterprise-wide 2015 Sustainability Goals. Since 1988, he has served at Dow in a broad range of functional, business, and operations roles. Hawkins is a widely recognized authority on sustainable business practices, environmental policy and win-win solutions for business and ecosystems. He is a board member of numerous organizations and he chairs the strategic advisory council of the University of Michigan's Erb Institute for Global Sustainable Enterprise. He is also a trustee of The Nature Conservancy Michigan Chapter and a past member of the Science Advisory Panel for Green Chemistry for the States of California and Michigan.
Alexandra van der Ploeg, Interim Head of Global CSR, SAP
Alexandra van der Ploeg has been with SAP since 1999. She started with SAP Switzerland in charge of management development and over the course of the next 10 years held various managerial positions in Human Resources. For the past 4 years, she has managed global corporate social responsibility (CSR) programs at SAP, such as the SAP Social Sabbatical initiative. Van der Ploeg holds an MBA from Henley Business School in Great Britain, has lived in numerous countries, such as Russia and Brazil, and speaks 6 languages.
Brian Grill, Executive Vice President, Merck Foundation
Brian Grill is the Executive Director of the Office of Corporate Philanthropy at Merck & Co., Inc. and the Executive Vice President of the Merck Foundation. In these roles, he has responsibility for the design, development and implementation of Merck's philanthropic investment and employee volunteerism programs. Grill joined Merck in 2000, and prior to his current role, held a variety of Human Resources leadership positions in areas such organization development, talent management, and leadership & executive development. Grill graduated from the College of William & Mary with a degree in Philosophy and completed his graduate degree in Organizational Psychology at Columbia University. He serves on the Board of Directors for the Association of Corporate Contributions Professionals (ACCP).
Manu Juneja, Global Engagement Manager, PULSE Volunteer Partnership, GlaxoSmithKline
Manu Juneja leads communications for GlaxoSmithKline's PULSE Volunteer Partnership which empowers high-performing GSK employees to make a difference for communities in need, at home or abroad, through a 3 or 6 month full-time volunteering experience within a non-profit organization. Her past experience spans brand marketing, product development, innovation, communications and business process management. Earlier, Juneja successfully launched GSK's new brands in India. She also launched India's first philanthropy recognition for the healthcare industry's 'Spirit of Humanity' Awards. Juneja currently sits on the Advisory Board of AmeriCares India.
Deborah K. Holmes, Americas Director, Corporate Responsibility, EY
Deborah K. Holmes established and leads Ernst & Young's Corporate Responsibility function. Focused on skill-based volunteerism in the "3Es" (education, entrepreneurship and environmental sustainability), CR at EY enables employees to build skills while making a difference in communities across the Americas. Holmes joined Ernst & Young in 1996 to direct the firm's development and advancement of women, work that was featured in Fast Company and Business Week and led to Holmes being named a World Economic Forum Global Leader for Tomorrow. Holmes earned her B.A. and J.D. from Harvard University.
Amanda MacArthur, VP, Global Pro Bono and Engagement, PYXERA Global
Amanda MacArthur leads PYXERA Global's Global Pro Bono and MBAs Without Borders programs, as well as US Center for Citizen Diplomacy. In this capacity, MacArthur designs and implements corporate social responsibility programs for the public and private sector focused on skills-based volunteerism in emerging markets, leadership development, and sustainable economic impact. Most recently, MacArthur played a key role in designing IBM's Corporate Service Corps, while overseeing Global Pro Bono programs for PepsiCo, Pfizer, FedEx and several others.
Alice Korngold, President, Korngold Consulting LLC
Alice Korngold provides strategy advisory services to Fortune 100 companies, professional services firms, foundations, universities, healthcare institutions, and the boards of directors of global, national and regional nonprofits in the areas of corporate governance, for-profit and nonprofit partnerships, corporate social responsibility, sustainability, strategic philanthropy and nonprofit revenue models. She has trained and placed several hundred business executives and professionals on the boards of directors of global, national and regional NGOs/nonprofits and coached many board members as they have ascended into leadership positions. Korngold is also the author of the recently published book, A Better World, Inc.: How Companies Profit by Solving Global Problems…Where Governments Cannot and Leveraging Good Will: Strengthening Nonprofits by Engaging Businesses.
About CSRwire's Stakeholder Engagement Campaigns:
CSRwire regularly conducts webinars and Twitter chats with its member organizations. These chats, developed as facilitated conversations, are aimed at taking a pulse of our community, sharing knowledge and inspiring action. Whether the topic is sustainable living, shared value, responsible careers, or the top trends for 2014, these interactive sessions not only help our clients push their communication boundaries but also gain valuable feedback, criticism and the attention of an active and engaged community. Learn more by emailing aman@csrwire.com.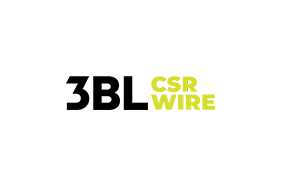 3BL CSRwire
3BL CSRwire
Respected and relied on by journalists, bloggers, business leaders and academics around the world, 3BL CSRwire is a dedicated, real-time source for major news and updates from within the worlds of ESG, corporate social responsibility and sustainability.
3BL CSRwire offers a-la-carte press release distribution to a global network of influential stakeholders and mainstream audiences—perfect for organizations just getting started in CSR or for those looking to get the most out of their corporate communications.
More from 3BL CSRwire