Published 02-18-14
Submitted by GreenBiz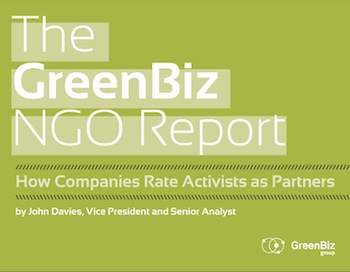 The Nature Conservancy, Environmental Defense Fund and WWF topped the first-ever corporate ratings of environmental advocacy groups, according to a new report. The study was based on a survey of more than 200 companies.
The GreenBiz NGO Report, released today at the annual GreenBiz Forum outside Phoenix, asked companies – about three-quarters with revenue over $1 billion – to assess 30 of the largest environmental NGOs on their credibility and influence. It grouped the 30 companies into four distinct types, from "Trusted Partners" to "The Uninvited."
"For years, we've seen corporations rated, ranked and reviewed by a wide range of NGOs. This is often part of a name-and-shame campaign compelling big brands to make big changes," said John Davies, Vice President and Senior Analyst at GreenBiz Group, which produces the GreenBiz Forum. "We decided to turn the tables and have sustainability executives rate leading NGOs."
Each of the 30 NGOs are rated on the basis of their credibility and influence and placed in one of four groups:
Trusted Partners – Corporate-friendly, highly credible, long-term partners with easy-to-find public success stories
Useful Resources – Highly credible organizations known for creating helpful frameworks and services for corporate partners
Brand Challenged – Credible, but not influential, organizations
The Uninvited – Lesser known groups, or those viewed more as critics than partners
The study looked at the top priority areas for corporations to engage with NGOs: climate change, community engagement and energy (both renewables and efficiency). It also asked business panelists to identify the types of working relationships they preferred when engaging with NGOs. They said that they prefer long-term partnerships over shorter ones, and look to NGOs to get their perspectives on relevant issues. Not quite half said they work with NGOs only on specific, short-term projects.
The report is being released on stage at the GreenBiz Forum, an annual conference attended by more than 500 corporate sustainability professionals representing some of the world's largest companies. The event is tied to the publication of GreenBiz's annual "State of Green Business" report, which assesses the key trends and indicators of progress by companies in addressing their key environmental impacts.
The free report can be downloaded on the GreenBiz website here.
In addition to the three organizations that topped the ratings in the GreenBiz NGO Report, other leaders included BSR, Ceres, Conservation International, Greenpeace, NRDC, NWF, Oxfam, Rainforest Alliance, Rocky Mountain Institute, Sierra Club and the World Resources Institute.
The lowest-rated NGOs, the Uninvited, included groups that focus primarily on name-and-shame actions rather than on developing working partnerships with companies, including the Dogwood Alliance, Earth First, Earthjustice, Forest Ethics and the Rainforest Action Network.
The NGO panel at the GreenBiz Forum will be part of a larger, virtual event. For more information or free registration, visit GreenBiz.com.
[Editor's note: On February 19, at 12:30 pm Eastern, the GreenBiz Forum will feature a panel of NGO leaders, led by John Davies. It will include senior executives from EDF, Greenpeace and Green America.]
ABOUT GREENBIZ GROUP
GreenBiz Group's mission is to define and accelerate the business of sustainability. It does this through a wide range of products and services, including its acclaimed website GreenBiz.com and daily e-newsletter GreenBuzz; webcasts on topics of importance to sustainability and energy executives; research reports, such as the annual State of Green Business; the GreenBiz Executive Network, a membership-based, peer-to-peer learning forum for sustainability executives from Fortune 1000 companies; and conferences such as the GreenBiz Forum and VERGE. For more information, click here.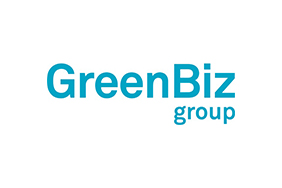 GreenBiz
GreenBiz
GreenBiz Group is a media and events company that advances the opportunities at the intersection of business, technology and sustainability. Through its website, three annual events (GreenBiz, VERGE, Circularity), peer-to-peer network and research, GreenBiz promotes the potential to drive transformation and accelerate progress — within companies, cites, industries and in the very nature of business.
More from GreenBiz