Published 02-13-14
Submitted by Green Planet Bio-Fuels
Green Planet Bio-Fuels Inc. announced today that it has been certified as a B Corporation.  Green Planet collects and recycles used cooking oil, servicing more than 1,000 customers in Ontario including restaurants, hotels and food processing companies. As a Certified B Corporation, Green Planet Bio-Fuels joins a roster of some of the most respected firms such Bullfrog Power, Ben and Jerry's Ice Cream and Now Magazine in North America that have made a commitment to social and environmental responsibility. This certification fits synergistically with Green Planets' mission to be a key player in building a strong green economy in Southern Ontario.
"B Corporation Certification is incredibly important to Green Planet Bio-Fuels to demonstrate our commitment to corporate, social and environmental responsibility and to be accountable to our stakeholders in the community," explains Steve Hyman, President of Green Planet Bio-Fuels.
Green Planet Bio-Fuels is currently the only used cooking oil collection company in Canada to hold B Certification. B Corporations are a new kind of company that use the power of business to solve social and environmental problems. There are currently over 900 Certified B Corporations from more than 60 industries in 29 countries with one unifying goal – to redefine success in business. B Corps are important because they inspire all businesses to compete not only to be the best in the world, but to be the best for the world.
Toronto-based Green Planet Bio-Fuels was founded in 2008 with the intention of recycling used cooking oil to be used as biofuels, rather then as animal feed, this way keeping spent fuel in fuel tanks rather in our livestock. Recycled cooking oil releases 80 to 90 percent less harmful emissions then fossil fuels. Today, Green Planet collects oil from across Ontario and is recognized as a forward thinking recycling company in Toronto, Ontario, Canada. Call us at 416-752-6767 | Visit us www.greenplanetbf.com | Follow us on Twitter @GreenPlanetBF and Facebook.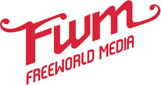 Green Planet Bio-Fuels
Green Planet Bio-Fuels
GreenPlanet Bio-Fuels is a green leader in cooking oil recycling in Toronto, Ontario, Canada.
More from Green Planet Bio-Fuels