Published 02-12-14
Submitted by Social Enterprises, Inc.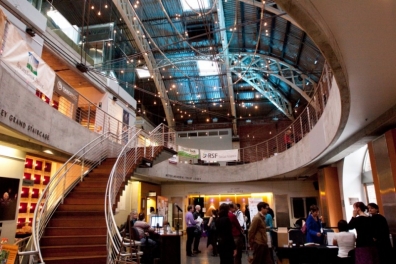 Social Enterprises, Inc. is proud to announce its certification as a B Corporation and has officially changed its legal corporate status to a Benefit Corporation. Social Enterprises, Inc., a Portland-based event planning firm specializing in sustainability and social impact conferences and summits, joins the ranks of a growing legion of Oregon and U.S. B Corporations which use the power of business to solve social and environmental problems.
"Social Enterprises was founded in order to give organizations generating important change on the frontiers of sustainability and social impact an affordable and professional resource to execute events that support their ongoing work," said Ericka Dickey-Nelson, Founder and President of Social Enterprises, Inc. "With the Benefit Corporation framework, we are able to  hold ourselves accountable to the same standards we recommend to our clients and assure our stakeholders that we mean business when it comes to implementing the triple bottom line across all aspects of our enterprise."
Social Enterprises, Inc. was founded in 1997 in the San Francisco Bay area by Ericka Dickey-Nelson. What began as a side project to raise money for non-profits by hosting networking events for corporate professionals in Silicon Valley has since become a full-time mission to support nonprofit organizations like the Green Sports Alliance, EcoDistricts, Portland State University Impact Entrepreneurs and statewide coalitions of colleges and universities in Oregon, Washington and Arizona, by creating events that bring stakeholders together for dialogue and advancement of best practices and innovations.
Located in Old Town Portland, the Social Enterprises, Inc. team now boasts eight full-time employees and three part-time employees. The company actively supports best practices such as flexible work schedules, sustainable sourcing, remote employment and offsetting the cost of alternative transportation.
About Social Enterprises, Inc.
Social Enterprises, Inc. exists to serve the many non-profit and impact-minded organizations working to create a better world. Our mission is to assist these organizations in developing events that expand their network and influence while generating funds to support ongoing work. Social Enterprises is committed to producing sustainable events that minimize environmental impacts and make positive economic and social impacts on the communities we touch. Read our Sustainability Policy and learn more about Social Enterprises, Inc. at www.socialenterprises.net/about.
About B Corp
Certified B Corporations meet rigorous standards of social and environmental performance, legally expand their corporate responsibilities to include consideration of stakeholder interests, and build collective voice through the power of the unifying B Corporation brand. As of September 2013, there are more than 800 Certified B Corporations from over 60 industries and 28 countries, representing a diverse multi-billion dollar marketplace.
About B Lab
B Lab is a nonprofit organization that serves a global movement to redefine success in business so that all companies compete not only to be the best in the world, but the best for the world. B Lab drives this systemic change through a number of interrelated initiative: 1) building a community of Certified B Corporations to make it easier for all of us to tell the difference between "good companies" and good marketing; 2) passing legislation to accelerate growth of social entrepreneurship and impact investing (12 states have already passed benefit corporation legislation); 3) driving capital to high impact investments through the use of GIIRS Ratings and Analytics (more than 60 investors with over $3B in impact assets under management use GIIRS); and 4) providing free, powerful tools for businesses to measure, compare and improve their social and environmental performance (more than 7,000 businesses use B Lab's free B Impact Assessment).

Social Enterprises, Inc.