Published 02-11-14
Submitted by Acre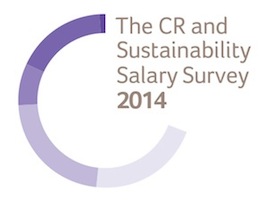 The 2014 CR & Sustainability Salary Survey
As a CR/Sustainability professional, do you ever wonder how your salary compares to others in similar roles? Or what other professionals in your field spend their time doing? Or what competencies are required for success? Can you be sure it's competitive, locally or internationally?
We've just launched the fifth CR & Sustainability Salary Survey which tackles all of these questions, and I'd like to invite you to take part.
Take part now, the survey should take no more than three minutes to complete: crsalarysurvey.com
Now in its fifth year, brought to you by Acre, Carnstone and Flag, the survey has been developed to provide a comprehensive insight into the earning power, responsibilities and backgrounds of people working in the sector. Our 2012 survey was the largest of its kind with almost 1000 respondents but we're looking to provide more detailed and valuable data for you and your fellow CR/S professionals across the globe, so your participation is important.
By participating, you will be one of the first to receive a full report on the findings. This will allow you to:
Learn how your salary and benefits compare to others in similar roles
Benchmark salaries and benefits for your existing team
Understand the varied backgrounds and competences of CR and sustainability professionals
The success of the survey is based upon collaboration throughout the industry so if you're also able to share this across the sector, or post on social media, this would be greatly appreciated. #crsalarysurvey
Please note that this survey is 100% confidential – no participants' names or contact details will be published or made available to any third parties at any stage.
To take part in the survey, find out more or download the results from previous years, visit: crsalarysurvey.com. If you have any questions before taking part, please contact: raquel.daniels@acre.com.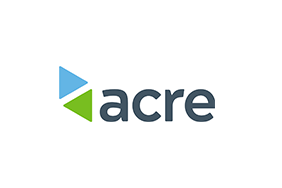 Acre
Acre
​About Acre
At Acre, we work with the most aspirational businesses with potential to make real change; from those who are just starting out to those who are well on the journey to crafting a legacy.

Our 18 years' experience in sustainability recruitment, combined with our extensive global network, enables us to provide talent solutions that are designed to deliver this change.

Through our unique behavioural assessment technology, we understand the types of people, skills and behaviours required to create impact. We can develop these qualities within your existing teams too.

We find talented people and develop their skills to ensure they make a true impact in ambitious, progressive organisations.

Acre. Making companies ready for tomorrow.
More from Acre