Published 02-05-14
Submitted by 3BL CSRwire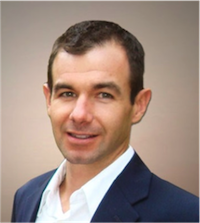 Tom Carpenter, executive director of
Waste Management's Sustainability
Services division
How did a waste collection company turn around its business model to become a champion – profitably – of recycling and design for sustainability?
Join CSRwire's Editorial Director Aman Singh for some straight talk with Tom Carpenter, executive director of Waste Management's Sustainability Services division. With more than 20 years of environmental and business management experience, Tom has helped many business leaders leverage sustainability as a platform for innovation in developing their products and services while creating long-term value.
Waste Management Sustainability Services provides senior level advisory services and sustainable innovation practices to organizations, communities and corporations using McDonough Braungart Design Chemistry's Cradle to Cradle approach and the practical knowledge of recoverability within material management.
Now the company is championing "designing for recyclability," a concept that has the potential of turning around entire product lines and helping companies demonstrably shift gears on their sustainability objectives. But challenges remain, like the expense of conducting lifecycle analyses, industry acceptability, matching supply with demand for recycled products and perhaps the toughest, standardization.
Join us on February 25, 2014 at 1pm ET to chat with Carpenter at #DesignIntent. Let us know if you'll be joining us by sending out the following tweet:
I will join @CSRwire @AmanSinghCSR and @CarpenterWMSS on 02/25 at 1pm ET to discuss #DesignIntent http://bit.ly/DesignIntent
Got a question for Waste Management? Send it to aman@csrwire.com.
About Waste Management
Waste Management, based in Houston, Texas, is the leading provider of comprehensive waste management services in North America. Our subsidiaries provide collection, transfer, recycling and resource recovery, and disposal services. We are the largest residential recycler and also a leading developer, operator and owner of waste-to-energy and landfill-gas-to-energy facilities in the United States. Our customers include residential, commercial, industrial and municipal customers throughout North America. To learn more visit www.wm.com.
About CSRwire's Stakeholder Engagement Campaigns
CSRwire regularly conducts webinars and Twitter chats with its member organizations. These chats, developed as facilitated conversations, are aimed at taking a pulse of our community, sharing knowledge and inspiring action. Whether the topic is sustainable living, shared value or responsible careers, these interactive sessions not only help our clients push their communication boundaries but also gain valuable feedback, criticism and the attention of an active and engaged community. Learn more by emailing aman@csrwire.com.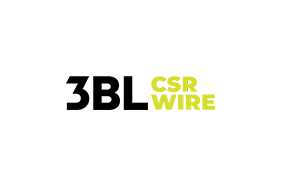 3BL CSRwire
3BL CSRwire
Respected and relied on by journalists, bloggers, business leaders and academics around the world, 3BL CSRwire is a dedicated, real-time source for major news and updates from within the worlds of ESG, corporate social responsibility and sustainability.
3BL CSRwire offers a-la-carte press release distribution to a global network of influential stakeholders and mainstream audiences—perfect for organizations just getting started in CSR or for those looking to get the most out of their corporate communications.
More from 3BL CSRwire