Published 01-20-14
Submitted by Major League Baseball
Major League Baseball announced today that it will honor best-selling author and poet Dr. Maya Angelou, founder of Motown and Rock & Roll Hall of Famer Berry Gordy, and Pro Football Hall of Famer Jim Brown at the annual MLB Beacon Awards Luncheon during the 2014 Civil Rights Game in Houston, Texas. The triumvirate will each receive an MLB Beacon Award at the event, which will be held on Friday, May 30th (Noon Central Time) at the Hilton of the Americas, and will be recognized on the field prior to the Civil Rights Game at Minute Maid Park, home of the Houston Astros.
The MLB Beacon Awards Luncheon is one of the Civil Rights Game events, which were developed by MLB to pay tribute to those who fought on and off the field for equal rights for all Americans. Accordingly, the MLB Beacon Awards recognize individuals whose lives and actions have been emblematic of the spirit of the civil rights movement. The 2014 Civil Rights Game and ancillary events, which also includes the Baseball & Civil Rights Movement Roundtable Discussion and a youth baseball and softball event, will be co-hosted by the Astros.
The 2014 Civil Rights Game will be played between the Astros and the Baltimore Orioles at Minute Maid Park on Friday, May 30th, airing nationally on MLB Network. Ticket sales and more information on the 2014 Civil Rights Game and the MLB Beacon Awards Luncheon are available at MLB.com/civilrightsgame and Astros.com/civilrightsgame. Proceeds from the MLB Beacon Awards Luncheon will benefit charities to be announced at a later date.
"Decades ago, the Civil Rights Movement opened our country's eyes to the struggles faced by many of its people and sparked the progression toward equality for all," Baseball Commissioner Allan H. (Bud) Selig said. "It is important for our society, especially our youth, to learn about the individuals who have made a positive difference in our world and symbolize the spirit of this movement. Major League Baseball is proud to present three such individuals – Dr. Maya Angelou, Berry Gordy and Jim Brown – with MLB Beacon Awards in recognition of their extraordinary lives and achievements."
"It will be an honor for us to host the three distinguished MLB Beacon Award winners, all of whom have had a tremendous influence on our nation," said Astros President Reid Ryan. "We are so very proud to host the Civil Rights Game, which is one of MLB's most significant events each year."
Past recipients of MLB Beacon Awards include Baseball Hall of Famers Hank Aaron, Ernie Banks, Willie Mays and Frank Robinson (also MLB Executive Vice President of Baseball Devleopment). The list also includes Buck O'Neil, former All-Stars Don Newcombe and Bo Jackson, as well as Muhammad Ali, Harry Belafonte, Bill Cosby, Ruby Dee, Aretha Franklin, Morgan Freeman, John H. Johnson, Billie Jean King, Spike Lee, Congressman John Lewis, Carlos Santana, three of the founding members of Earth, Wind & Fire, and Vera Clemente, MLB Goodwill Ambassador and wife of the late Hall of Famer Roberto Clemente.
Dr. Maya Angelou, who will receive the MLB Beacon of Life, is hailed as one of the great voices of contemporary black literature and as a remarkable Renaissance woman. Dr. Angelou, born Marguerite Johnson on April 4, 1928 in St. Louis, was raised in segregated rural Arkansas. She is a poet, historian, author, actress, playwright, civil rights activist, producer and director. She lectures throughout the United States and abroad and has been a lifetime Reynolds professor of American Studies at Wake Forest University in North Carolina since 1981. She has authored 12 best-selling books and numerous magazine articles, earning her nominations for the Pulitzer Prize and National Book Award. In 1993, Dr. Angelou became the second poet in U.S. history to have the honor of writing and reciting original work at a Presidential Inauguration. On the Pulse of Morning, read at Bill Clinton's Presidential Inauguration, was a work that gave her wide recognition and for which she was awarded a Grammy Award ("Best Spoken Word"). Dr. Angelou, who speaks French, Spanish, Italian and West African Fanti, began her career in drama and dance. She married a South African freedom fighter and lived in Cairo, where she was editor of The Arab Observer, the only English-language news weekly in the Middle East. In Ghana, she was feature editor of The African Review and taught at the University of Ghana. Dr. Angelou, poet, was among the first African-American women to hit the bestsellers list with I Know Why the Caged Bird Sings, a chronicle of her life up to the age of 16 (and ending with the birth of her son, Guy), which was published in 1970 with great critical and commercial success. In the 1960s, at the request of Dr. Martin Luther King, Jr., Dr. Angelou became the northern coordinator of the Southern Christian Leadership Conference, and in 1975, she received the Ladies Home Journal Woman of the Year Award in Communications. She received numerous honorary degrees and was appointed by President Jimmy Carter to the National Commission on the Observance of International Woman's Year and by President Ford to the American Revolutionary Bicentennial Advisory Council. She is on the board of the American Film Institute and is one of the few female members of the Director's Guild. In the film industry, through her work in script writing and directing, Dr. Angelou has been a groundbreaker for black women. She has made hundreds of appearances in television. I Know Why the Caged Bird Sings, became a two-hour television special on CBS. She has written and produced several award-winning documentaries, including Afro-Americans in the Arts, a PBS special for which she received the Golden Eagle Award. She was also nominated for an Emmy Award for her acting in Roots, and her screenplay Georgia, Georgia was the first by a black woman to be filmed. In theater, she produced, directed and starred in Cabaret for Freedom in collaboration with Godfrey Cambridge at New York's Village Gate; starred in Genet's The Blacks at St. Mark's Playhouse; and adapted Sophocles Ajax, which premiered in Los Angeles in 1974.
Berry Gordy, who is receiving the MLB Beacon of Change, is the founder of Motown, the hit-making enterprise, birthed in Detroit, Michigan, that nurtured the careers of Smokey Robinson and The Miracles, Diana Ross and The Supremes, Stevie Wonder, Marvin Gaye, Martha and the Vandellas, The Temptations, Michael Jackson and The Jackson 5, and many other music greats. The "Motown Sound" reached out across a racially divided, politically and socially charged country to transform popular music. The year 2009 marked an international, year-long celebration of Motown's 50th Anniversary. Mr. Gordy is also a songwriter, boxer, producer, director, innovative entrepreneur, teacher and visionary. In the 1960s, Gordy moved his artists into television, on shows like American Bandstand and The Ed Sullivan Show. Actively involved in the Civil Rights Movement, he released the recorded speeches of Dr. Martin Luther King, Jr. He also created the Black Forum label to give voice to other viewpoints, including Stokely Carmichael, Ossie Davis, Wallace Terry, Elaine Brown, and poets Langston Hughes, Margaret Danner and Imamu Amiri Baraka. Mr. Gordy's films include Mahogany and Lady Sings the Blues, which garnered five Academy Award nominations. Gordy has received four honorary doctorates: one in philosophy from Occidental College; two in the humanities, from Morehouse College and Michigan State University; and one in music from Eastern Michigan University. Among the awards recognizing Gordy's accomplishments are the Martin Luther King, Jr. Leadership Award, the Gordon Grand Fellow from Yale University, induction into the Rock & Roll Hall of Fame, a star on Hollywood's Walk of Fame, the Rainbow Coalition's Man of the Millennium Award, the Rhythm and Blues Foundation's Lifetime Achievement Award, the T.J. Martell Foundation's Lifetime Artistic Achievement Award, and the Grammy Salute To Industry Icons President's Merit Award. In February 2011, President Barack Obama honored him with a "Salute to Motown" evening at the White House. In 2013, Gordy received the Songwriter's Hall of Fame Pioneer Award, and was recognized by the Ebony Power 100 with its first Lifetime Achievement Award, by The Grammy Museum with its first Architects of Sound: Vision Award, and was also honored with the prestigious Marian Anderson Award. Berry Gordy's unparalleled contribution to music and popular culture is chronicled in his autobiography, To Be Loved: The Music, The Magic, The Memories of Motown. It is the basis for his play, Motown the Musical, which had its world premiere on Broadway on April 14, 2013 and garnered four Tony nominations, with The New York Times calling it Broadway's "biggest box office hit of the year."
Jim Brown, who is receiving the MLB Beacon of Hope, is known worldwide for his Hall of Fame football exploits and gained even more acclaimed notoriety as an accomplished actor. However, he has also boldly stood up for civil rights, fighting for equality and against injustice with necessitated courage and uncompromising integrity. It was Brown who rallied the premiere athletes of the 1960s to support Muhammad Ali's right to conscientiously object to serve in the Vietnam War, and he marshaled those same forces to confirm Kareem Abdul-Jabbar's inalienable right not to participate in the 1968 Olympics. At the height of his football playing days, Brown went above and beyond to do what few others of his fame would do at the time: he gave back by starting the Negro Industrial Economic Union in the early 1960s. Under Brown's leadership, more than 400 businesses and thousands of jobs were created through the Negro Industrial Economic Union. He assembled a cadre of professionals who applied their expertise in economic development to the mission of creating businesses and jobs in black communities, which assisted the Negro Industrial Economic Union in raising millions of dollars in urban communities. In 1966 he transitioned from the gridiron to the silver screen and displayed the same commitment to affecting positive social change. He used his platform as a film star and football legend to start businesses in Los Angeles. Unbeknownst to perhaps millions of fans, it was Brown's entertainment management company that launched the career of the elements better known as Earth, Wind & Fire. He had a hand in bringing The Temptations out to the West Coast, and one of his ventures, Maverick Flats, a legendary nightclub on Crenshaw Boulevard, invigorated that stretch of South Los Angeles. Further expanding his global iconic stature, Brown, seeing the plight of the streets of Los Angeles due to escalating violence among young people of color, founded the Amer-I-Can Life Management Skills program in 1988. This is where Brown, who came up with $300,000 of his own money to start the life skills management program, has created perhaps his greatest legacy. Through the Amer-I-Can program, Brown has unleashed a model curriculum that reflects on self-accountability and self-determination. The Amer-I-Can's 15-chapter, 60-hour curriculum has been taught in 16 states, the Caribbean and several African countries. Since the establishment of the program, Amer-I-Can has changed and saved thousands of lives, reaching over the walls of correctional institutions and detention facilities to reintegrate men and women back into society who are willing to change themselves and their communities. The teaching and philosophy of Amer-I-Can has been so effective that law enforcement agencies have embraced it, elected officials across the country have supported it, and entities, such as professional sports teams, believe in it. Brown is arguably one of the greatest athletes of the 20th Century, and he was a trailblazer and pioneer in Hollywood by becoming the first African American actor portrayed in a leading role in action films, starring in such notable films such as "Three the Hard Way," 100 Rifles, "Slaughter," and the "Dirty Dozen." However, all of those accomplishments pale in comparison to his ongoing legacy within the realm of saving and changing lives. Brown is a drumbeat for justice, a community activist and a quintessential humanitarian, and that is a legacy that will endure.
About the Civil Rights Game
The 2014 Civil Rights Game is the eighth installation of an annual event that began in Memphis in 2007, centering on an exhibition game between the St. Louis Cardinals and Cleveland Indians. After another exhibition game in Memphis in 2008, the Civil Rights Game moved to Cincinnati (2009-2010), then Atlanta (2011-2012) as regular season contests, and last year was hosted in Chicago by the White Sox. While much of the south was deeply affected during the Civil Rights Movement with violence threatening the well-being of many, Houston played a vital role in achieving peaceful desegregation, making it a crucial part of the overall civil rights effort.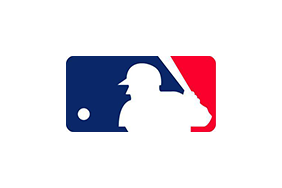 Major League Baseball
Major League Baseball
Major League Baseball (MLB) is the most historic professional sports league in the United States and consists of 30 member clubs in the U.S. and Canada, representing the highest level of professional baseball. Major League Baseball is the best-attended sport in North America, and since 2004, MLB has enjoyed its best-attended seasons in the history of the game. Led by Commissioner Robert D. Manfred, Jr., MLB currently features record levels of labor peace, competitive balance and industry revenues, as well as the most comprehensive drug-testing program in American professional sports. MLB remains committed to making an impact in the communities of the U.S., Canada and throughout the world, perpetuating the sport's larger role in society and permeating every facet of baseball's business, marketing and community relations endeavors. With the continued success of MLB Network and MLB digital platforms, MLB continues to find innovative ways for its fans to enjoy America's National Pastime and a truly global game. For more information on Major League Baseball, visit www.MLB.com.
More from Major League Baseball