Published 01-15-14
Submitted by Berrett-Koehler Publishers
"In the Green: The Benefits & Challenges of Sustainable Business"
Tues, Jan 28, 2014 11:00 AM - 12:00 PM PST
Register Here: http://bit.ly/BKgreenbizwebinar
Green business has seen steady growth since 2003, even during the recession, according to a survey by "Big Green Opportunity." Join TerraCycle founder Tom Szaky and award-winning journalist Brad Edmondson to discuss the unique business of being green.
In this webinar we'll discuss:
Staying true to business values and mission statements with growth
The opportunities and risks of partnering with other/bigger businesses
Avoiding "greenwashing" while maintaining success in an increasingly competitive market.
BONUS: Everyone who signs up for this webinar will receive an exclusive discount code* good for 35% off your next order on our website at BKConnection.com!
About the Panelists:
Tom Szaky, the author of Outsmart Waste: The Modern Idea of Garbage and How to Think Our Way Out of It, is the founder and CEO of TerraCycle, an award-winning global recycling company that makes typically non-recyclable waste recyclable in over twenty-four countries around the world. Globally, over 60 million people participate in TerraCycle's programs.
Brad Edmondson, author of Ice Cream Social: The Struggle for the Soul of Ben & Jerry's, has interviewed dozens of key figures, particularly Jeff Furman, the "ampersand" and current chairman of the board for Ben & Jerry's.
Twitter: @BradEdmondson1
More on Outsmart Waste: "It is undeniable that the Earth's resources are limited and that human-created waste is a growing threat; Szaky's book offers useful strategies that are available to anyone." –Publishers Weekly
In Outsmart Waste, Tom Szaky demonstrates that there is value in every kind of garbage, from used chewing gum to juice pouches to cigarette butts. Szaky's reimagining of waste into new useful resources ensures that you'll never think about garbage the same way again.
www.terracycle.com
More on Ice Cream Social: "As this fine telling of Ben & Jerry's story indicates, it's harder than it looks to integrate consumer capitalism and political integrity. There are lessons here: hard ones and of course some sweet ones." –Bill McKibben, author of Oil and Honey: The Education of an Unlikely Activist
Ice Cream Social is the first book to tell the full, inside story of the inspiring rise, tragic mistakes, devastating fall, determined recovery, and ongoing renewal of one of the most iconic mission-driven companies in the world, Ben & Jerry's.
www.icecreamsocialbook.com
ISBN: 9781609948139 | $18.95 US | Paperback (e-book also available) | Available Now
For review copies contact Kat Engh at kengh@bkpub.com or (415) 743-6469.
*Discount available January 28-Feb 8, 2014. A special discount code will be issued to all sign-ups shortly after the webinar concludes January 28, 2014.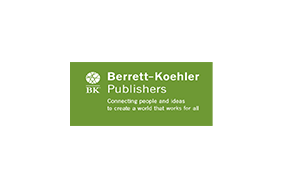 Berrett-Koehler Publishers
Berrett-Koehler Publishers
Berrett-Koehler Publishers is a mission-based, independent publishing company located in Oakland, CA. Berrett-Koehler's (BK) mission is - Connecting People and Ideas to Create a World that Works for All. BK publishes books in the areas of sustainable business, corporate social responsbility, leadership, social justice, politics, economics, and personal development. BK is both a B-Corp and a Benefit Corporation.
More from Berrett-Koehler Publishers