Published 01-10-14
Submitted by EcoVadis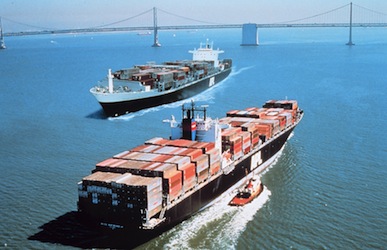 EcoVadis and BSR's Clean Cargo Working Group (CCWG) announced today a partnership aiming at standardizing sustainability reporting requests for the Sea Freight supply chain.
Under this partnership EcoVadis will align its environmental assessment questionnaires for sea carriers with the Clean Cargo Environmental Performance Survey framework. Clean Cargo members will also have the opportunity to leverage the EcoVadis online collaboration platform to access reliable Sustainability scorecards on their partners performance.
"We are delighted that EcoVadis will recognize Clean Cargo Working Group as its primary governance partner for Sea Freight related topics. This partnership further underlines Clean Cargo's position as the industry standard for ocean container emissions collection and reporting, as well as our commitment to collaborate with other initiatives that support the deeper integration of environmental performance criteria into business decision making processes," said Angie Farrag, Associate Director, BSR Transport & Logistics Practic.
"We consider Clean Cargo as the leading initiative for Sustainable Supply Chain in the Sea Freight sector, and this partnership is part of our vision to align with the best initiatives in each sector in order to increase the reliability of our ratings and promote standardisation," declared Pierre-François Thaler, EcoVadis Co-President.
This partnership will allow EcoVadis customers to have access to more reliable data and an expanded base of sea freight carriers. It will allow also sea carriers in all countries to avoid duplication of effort by leveraging one common environmental reporting framework to access over 100 EcoVadis customers and 20 Clean Cargo Working Group shippers.
"Reducing the CO2 footprint of our distribution is a key focus of our 'Brewing a Better Future' strategy for sustainability and we are working together with our suppliers to achieve that. Robust and transparent metrics are key to being able to measure progress on this, so as a long-standing member of Clean Cargo and EcoVadis we are pleased to see two leading initiatives in Sustainable Supply Chains converging, as this will facilitate integration of sustainability metrics in our Sea Freight procurement decisions more easily," Laura Taal, Heineken – Sustainable Procurement Manager.
"We've seen in the past years a significant increase of customers' requests related to Sustainability. Convergence of those 2 leading standards where CMA CGM Group has been a member for years will benefit the whole shipping industry through improved efficiency and clarity to our customers on our sustainability performance," Julien Topenot, CMA-CGM – Group Environment Director.
About Clean Cargo Working Group
The Clean Cargo Working Group is a global business-to-business initiative made up of leading cargo carriers and their customers, dedicated to environmental performance improvement in marine container transport through measurement, evaluation, and reporting. The group comprises an equal spread of carriers and shippers, including 18 of the worlds' largest shipping companies. A full list of members is available at www.bsr.org/cleancargo.
About BSR
BSR works with its global network of more than 250 member companies to build a just and sustainable world. From its offices in Asia, Europe, and North and South America, BSR develops sustainable business strategies and solutions through consulting, research, and cross-sector collaboration. Visit www.bsr.org for more information about BSR's more than 20 years of leadership in sustainability. BSR is the secretariat and strategic facilitator of the Clean Cargo Working Group.
About EcoVadis
EcoVadis operates the 1st collaborative platform, allowing companies to assess the environmental and social performance of their global suppliers. EcoVadis combines technology and expertise to deliver simple and reliable "Suppliers Sustainability scorecards," covering 150 purchasing categories, 21 CSR indicators and 120 countries. EcoVadis ratings are compatible with the GRI/G4 and ISO 26 000 standards. EcoVadis helps businesses reduce risks and drive performance and innovation in their supply chain. More than 100 Global Multinational companies have selected the EcoVadis solution, including Fortune 500 such as,Axa, Alcatel-Lucent, Coca Cola Enterprises, Heineken, Orange, Johnson & Johnson, Lafarge, Renault-Nissan, Schneider Electric and Verizon. More information: www.ecovadis.com.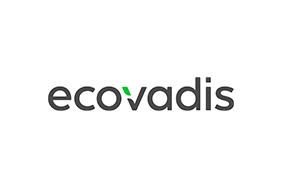 EcoVadis
EcoVadis
EcoVadis is the world's most trusted provider of business sustainability ratings. Global supply chains, financial institutions and public organizations rely on EcoVadis to monitor and improve the sustainability performance of their business and trading partners. Backed by a powerful technology platform, EcoVadis' evidence-based ratings are validated by a global team of experts, and are adapted to more than 200 industry categories, 160 countries, and companies of all sizes. Its actionable scorecards provide benchmarks, insights, and a guided improvement journey for environmental, social and ethical practices. Industry leaders such as Amazon, Johnson & Johnson, L'Oréal, Unilever, LVMH, Salesforce, Bridgestone, BASF, and ING Group are among the 85,000 businesses that collaborate with EcoVadis to drive resilience, sustainable growth and positive impact worldwide. learn more on ecovadis.com, Twitter or LinkedIn.
More from EcoVadis