Published 01-08-14
Submitted by theturnlab inc.
Joining the ranks of global brands like Patagonia, and Canadian leaders like Bullfrog Power and Genuine Health, Top Drawer Creative Inc. has become one of the less than 900 companies worldwide to earn B Corp certification. In Canada, there are less than 100 Certified B Corps throughout only six provinces; and Top Drawer Creative is the first dedicated full-service advertising agency in the country to receive this blue-chip seal of approval for corporate social and environmental responsibility.
"Top Drawer Creative is a great example of exactly why B Corps are good business," says B Corp Co-Founder, Jay Cohen Gilbert. "While the advertising industry may not be the first to come to mind when you think of great corporate citizens, Top Drawer's long-standing commitment to 'influence for social good' shines through in their B Impact Assessment. We're excited to count them among this ever-growing global movement of people using business as a force for good."
B Corp certification is a 100% transparent measure of a company's social and environmental impact. The ad agency scored 103 against a B Impact Assessment median score of 80, with particularly high scores in categories that measure worker equity and environmental commitment. On the power grid, Top Drawer is 100% powered by green energy. Their offices boast natural finishes, LED lighting, eco-friendly paper and cleaning products, they take part in the city's organic waste green bin program, and their main boardroom table was locally sourced from Urban Tree Salvage. The agency also donates up to 10% of its billable hours to social cause based clients; as well as making significant contributions to local charities.
One of Top Drawer's unique practices is their award-winning Bike To Work program: they actually pay staff members a subsidy per day to commute by bike. The agency – complete with shower facilities and indoor bike storage – is located in Toronto's Beach neighbourhood and over 40% of TDC employees cycle to work (even in the winter). When they have off-site meetings, people carpool or take public transit. Over the last five years, the ad house has produced a 70% reduction in business-related car trips.
Top Drawer Creative operates with a triple bottom line. They rigorously measure and judge success by:
Quality of relationships – both internal (staff) and external (clients and vendors)
Social and environmental responsibility
Sustainable profits
As a privately held company, the agency has the freedom and responsibility to operate in a way that aligns with the core values of its executive team
"When I founded the agency back in 1992, I wanted to work with brands that spoke to me as consumer," says Howard Chang, President & CEO of Top Drawer Creative. "I have been a lifelong advocate for social and environmental good and I could not see operating a company that did not embody those beliefs. In the past, when we have taken on clients that don't align, we just couldn't summon the passion we usually bring to our work. So now we choose our clients very carefully."
Lisa Jagatia, Director of Marketing at Certified B Corp Genuine Health says, "It's really cool to see our ad agency join CSR leaders like Genuine Health in the B Corp community. They really understand both growing a brand and doing it responsibly. Top Drawer Creative walks the talk and there are even a few things we could learn from them."
TOP DRAWER CREATIVE INC. was founded in 1996 on the principles of accountability and sustainability. Unlike traditional agencies, Top Drawer does not focus on an industry category or demographic. Instead the agency has honed its expertise by focusing on a consumer psychographic segment they have branded "AHAA™"—active, healthy, affluent and aware. Top Drawer was conceived as a fully convergent services model that would serve as the agents of influence for brands that target this niche consumer. Top Drawer is a Certified B Corporation. www.topdrawercreative.com
Contact Top Drawer Creative:
Trellawny Graham, Public Relations
TOP DRAWER CREATIVE INC.
2216 Queen Street East
Toronto, Ontario M4E 1E9
trellawny@topdrawercreative.com
T 416 462 1570 x239
B Corp (www.bcorporation.net) is operated by the nonprofit organization, B Lab, committed to serving a global movement to redefine success in business. It's vision is that one day all companies will compete not only to be the best in the world, but best for the world.
MaRS Centre for Impact Investing is a social finance hub and project incubator that acts as a neutral collaboration space for all sectors government, community and private to strengthen our collective ability to mobilize private capital for public good. There are currently 91 Canadian B Corporations. The MaRS Centre for Impact Investing in Toronto acts as the Canadian B Corp hub driving local growth.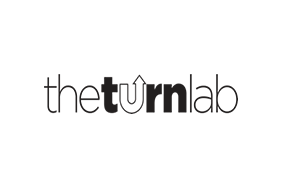 theturnlab inc.
theturnlab inc.
Toronto-based startup theturnlab is a consultancy-led, marketing technology company with services and products that span research, strategy, marketing, media and a full suite of technology services. The Canadian B Corp was one of the first marketing agencies in North America to be certified carbon neutral and serves as an incubator for products and platforms that solve social, environmental and market challenges. Visit www.theturnlab.com for more information.
More from theturnlab inc.