Published 12-10-13
Submitted by GreenBiz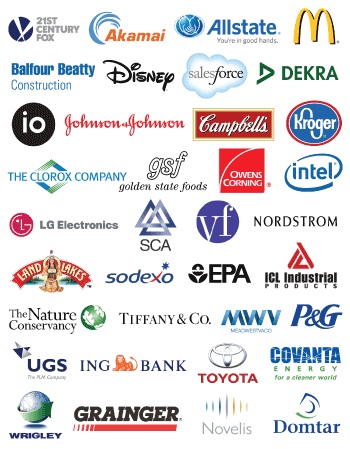 Dozens of the world's biggest companies have registered to participate in the 2014 GreenBiz Forum, GreenBiz Group's flagship event for sustainability executives, to be held February 18-20 in Phoenix.
The Forum brings together sustainability leaders from business, nonprofits, and the public sector to take the pulse of the profession, explore new trends and themes, and engage in hands-on workshops with their peers.
This year's Forum is being presented in partnership with The Sustainability Consortium, a global collaboration of companies and stakeholders aimed at building a scientific foundation for improving consumer product sustainability; and the Global Institute of Sustainability at Arizona State University, the hub of ASU's myriad sustainability initiatives. Along with GreenBiz Group, the three organizations are co-locating their events as part of a weeklong Sustainability Solutions Festival hosted by ASU.
The GreenBiz Forum, which is expected to sell out, has attracted a stellar line-up of speakers and participants, including those from Akamai Technologies, Allstate Insurance, Avon, Campbell Soup, CH2M HILL, Clorox, Disney, Domtar, EMC, Georgia-Pacific, ING Bank, Intel, Johnson & Johnson, Kroger, Land O'Lakes, LG Electronics, Mars, McDonald's, MillerCoors, Monsanto, Nordstrom, Office Depot, Procter & Gamble, salesforce.com, Sodexo, Steelcase, Tiffany & Co. and Toyota.
"The appeal of the Forum is that the world's biggest companies and brands are learning from one another, sharing insights and best practices in a way that ups everyone's game," says GreenBiz Group CEO Eric Faurot. "Our partnership with TSC and ASU is bringing the best of everyone's thinking to the table."
The Forum is centered around GreenBiz Group's State of Green Business report, an annual pulse-taking of the progress being made by companies around the world to reduce impacts, increase disclosure and create new sources of growth that address the world's most pressing social and environmental challenges.
This year's Forum will see the unveiling of two new components of the report: the Natural Capital Leadership Index, produced in partnership with Trucost, the first-ever ranking of companies that are decoupling growth from environmental impact; and the GreenBiz NGO Ranking, the first-ever business assessment of activist groups' influence and credibility. The Forum will feature plenary panels on both pieces of research.
For more information about the Forum, visit www.greenbiz.com/forum.
ABOUT GREENBIZ GROUP
GreenBiz Group defines and accelerates the business of sustainability. GreenBiz Group is an integrated media company focused on supporting professionals who view sustainable practices as a core part of their businesses. GreenBiz is focused on telling the stories, providing the insights and advancing the sustainability profession through GreenBiz.com, GreenBiz Events, GreenBiz Intelligence, and GreenBiz Connects. For additional information, visit www.greenbiz.com.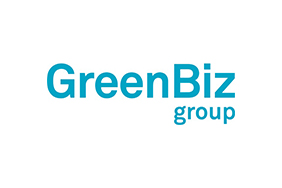 GreenBiz
GreenBiz
GreenBiz Group is a media and events company that advances the opportunities at the intersection of business, technology and sustainability. Through its website, three annual events (GreenBiz, VERGE, Circularity), peer-to-peer network and research, GreenBiz promotes the potential to drive transformation and accelerate progress — within companies, cites, industries and in the very nature of business.
More from GreenBiz