Published 12-09-13
Submitted by Rockwell Automation
Rockwell Automation has been recognized by The Human Rights Campaign Foundation with a 100 percent rating on its 2014 Corporate Equality Index. The perfect score recognizes Rockwell Automation for its work in creating a more inclusive work environment, based on analysis and ratings of policies and practices towards LGBT employees.
"The success of Rockwell Automation depends on our employees sharing a common vision, and being  engaged and productive from the first moment they join the company," said Marc Kartman, vice president & ombudsman, Rockwell Automation. "This score reaffirms that we're headed in the right direction.While there is still work to do, we are developing  a richer and more personally rewarding workplace while encouraging teamwork that is more effective, creative and mutually supporting."
Building on the company's inclusive work environment, Rockwell Automation announces its newest affinity group – ROKout Lesbian, Gay, Bi-Sexual, Transgender and Allies. ROKout LGBT & Allies seek to improve the careers and engagement of Rockwell Automation employees by advocating for an inclusive workplace culture.
The affinity group works to promote awareness and acceptance, ensure the company creates an equitable workforce by identifying barriers, and differentiate Rockwell Automation as an employer of choice among the LGBT and Allies talent pool. "The importance of encouraging more youth to become engineers, regardless of their sexuality, is so they can spur diversity, and subsequently innovation," says Ed Seaberg, vice president information technology, Rockwell Automation.
Rockwell Automation, Inc. (NYSE: ROK), the world's largest company dedicated to industrial automation and information, makes its customers more productive and the world more sustainable. Headquartered in Milwaukee, Wis., Rockwell Automation employs over 22,000 people serving customers in more than 80 countries.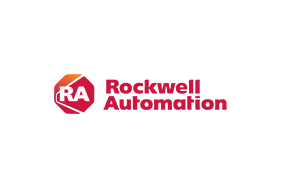 Rockwell Automation
Rockwell Automation
Rockwell Automation Inc. is a global leader in industrial automation and digital transformation. We connect the imaginations of people with the potential of technology to expand what is humanly possible, making the world more productive and more sustainable. Headquartered in Milwaukee, Wisconsin, Rockwell Automation employs approximately 23,000 problem solvers dedicated to our customers in more than 100 countries. To learn more about how we are bringing The Connected Enterprise to life across industrial enterprises, visit www.rockwellautomation.com
More from Rockwell Automation