Published 12-05-13
Submitted by Johnson & Johnson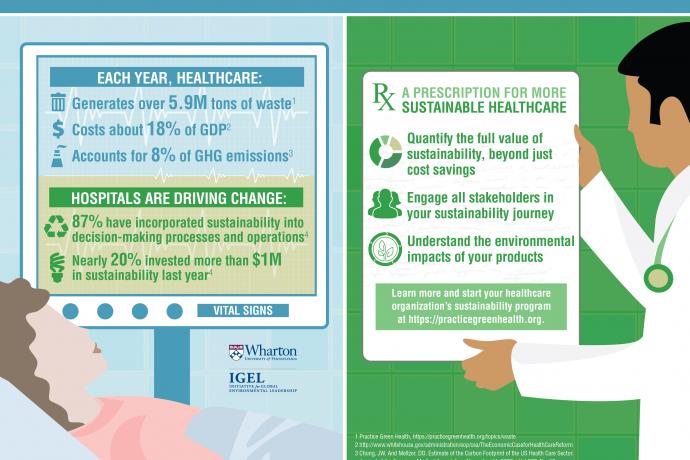 The Wharton School, through its Initiative for Global Environmental Leadership (IGEL), partnered with Johnson & Johnson to convene healthcare professionals and share best practices for measuring the value of sustainability initiatives in the healthcare field. Those who attended the one-day conference titled, "Metrics That Matter, Messages That Motivate: Making the Right Case for Sustainability in Healthcare," are looking for ways to advance their organization's commitment to and investment in sustainability, and make it an imperative in the eyes of their CFOs and stakeholders.
"The high cost of healthcare today is concerning, and is one reason why sustainability is absolutely essential, yet many organizations are still trying to rally internal consensus around the adoption of environmental goals," said Joanne Spigonardo, Senior Associate Director of Business Development of Wharton's IGEL program. "We are thrilled to partner with Johnson & Johnson to help the healthcare sector improve their mechanisms for measuring the benefits of sustainability and communicate the impact they are having in terms of cost reductions and better patient outcomes."
During the conference, participants grappled with the challenges they face in quantifying sustainability and engaging stakeholders across the healthcare value chain. Throughout the day, panelists and attendees identified several opportunities for the sector:
The first step to embedding sustainability is monetizing its value. Healthcare organizations should seek to establish a standard methodology for reflecting the value of sustainability in their investment decisions or risk losing cost savings and revenue gains by ignoring an initiative's positive potential.
Sustainability communications can optimize returns and reduce risk. Though many healthcare organizations have begun to tell their sustainability story, a gap still exists, and, in the absence of information, some stakeholders, such as socially responsible investment firms, may assume the worst. Healthcare providers and payers at every level have the opportunity to differentiate themselves by transparently communicating their sustainability initiatives.
The majority of healthcare's costs are upstream. Healthcare organizations should consider interventions across the value chain and collaborate with their procurement team and suppliers to achieve the greatest impact.
Of particular note during the event was an analysis of the use of sustainable materials by the sector, which indicated the full lifecycle of healthcare products and services will continue to be of growing importance to the industry. According to a recent poll by Practice Green Health and Johnson & Johnson, 37 percent of hospital administrators cite reducing overall operational costs as their top sustainability priority and name reducing energy usage, purchasing environmentally-preferred products and supplies, and decreasing waste as other key strategies. In response, healthcare suppliers have begun to integrate sustainability criteria into their development process, and companies like Johnson & Johnson have set goals to increase the environmental performance of their products.
"As a supplier to hospitals worldwide, we see sustainability as an increasing trend among our customers," said Brian Boyd, Vice President of Environment, Health, Safety & Sustainability at Johnson & Johnson. "Hospitals are asking for more sustainable products because they see it not only as part of their environmental strategy, but also a huge opportunity to reduce costs and improve health."
Additional findings from the conference and developments in healthcare sustainability will be included in a forthcoming report from Knowledge@Wharton, the online business analysis journal of the Wharton School of the University of Pennsylvania. For more details, please visit: igel.wharton.upenn.edu/research/metrics-that-matter-messages-that-motivate.
ABOUT WHARTON INITIATIVE FOR GLOBAL ENVIRONMENTAL LEADERSHIP
Through research, high-level discussion, and coursework and curriculum options, Wharton's Initiative for Global Environmental Leadership (Wharton IGEL) works towards preparing the best business leaders of tomorrow by providing educational opportunities in business sustainability. Wharton IGEL provides regular opportunities for business leaders to discuss, with input from Wharton and other Penn faculty, best practices and cutting-edge solutions for pressing environmental issues, emerging national and international regulation, and latest research breakthroughs.
ABOUT JOHNSON & JOHNSON
Caring for the world, one person at a time inspires and unites the people of Johnson & Johnson. We embrace research and science – bringing innovative ideas, products and services to advance the health and well-being of people. Our approximately 127,600 employees at more than 275 Johnson & Johnson operating companies work with partners in health care to touch the lives of over a billion people every day, throughout the world.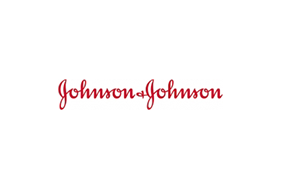 Johnson & Johnson
Johnson & Johnson
Caring for the world, one person at a time... inspires and unites the people of Johnson & Johnson. This year, we celebrate 126 years of embracing research and science – bringing innovative ideas, products and services to advance the health and well-being of people. Employees of the Johnson & Johnson Family of Companies work in more than 250 operating companies in 60 countries throughout the world. The passion and commitment of our people yield innovations that further minimize our impact on the planet, drive new alliances to address major health challenges in developing and developed countries, and help to create economic opportunity for people. Improving human health and well-being is our crucial mission and the ultimate measure of upholding our responsibility now and for generations to come.
At Johnson & Johnson, our top priority is health-health of people and the planet. That's why we set aggressive corporate wide goals to reduce our environmental impact, outlined in our Healthy Future 2015 goals. To this end, we established the proprietary Earthwards® process for developing and marketing greener products through lifecycle analysis. Every Earthwards® recognized product must achieve a greater than 10 percent improvement in at least three of the seven goal areas:
Materials used
Packaging reduction
Energy reduction
Waste reduction
Water reduction
Positive social impact or benefit
Product innovation
More from Johnson & Johnson