Published 11-22-13
Submitted by 3BL CSRwire
What roles do environmental, social and governance (ESG) factors play in shareowner engagement and "best in class" impact investing today? Join The Christian Science Monitor and the SRI Conference with CSRwire for a Twitter Chat to discuss the efficacy of socially responsible investing in conjunction with the release of The Monitor's First Annual SRI Guide:
The chat, to be hosted by CSRwire's Editorial Director Aman Singh, will include G. Jeffrey (Jeff) MacDonald, correspondent for The Christian Science Monitor, and Steven Schueth, co-founder of the SRI Conference and president of First Affirmative Financial Network.
As a 20-year veteran of the SRI industry, Schueth will provide a historical perspective of how the industry is evolving to build strong returns along with strong communities, while MacDonald who has spent the last 15 years covering these topics for the revered publication, will contextualize the conversation by discussing the role of ethics, social responsibility and investing.
Join us for an opportunity to have a high level conversation on what sustainable, responsible investing really means and where it's going.
Details:
Date: December 11, 2013
Time: 1:00-2:30pm EST / 10:00-11:30 PST
Where: To register, send the following tweet:
I will join @csmonitor, @SRI_Conference & @CSRwire for the #CSMandSRI chat on 12/11 at 1pm ET: http://bit.ly/CSMandSRI
Accounts to follow: @csmonitor | @gjmacdonald | @SRI_Conference | @SteveSchueth | @CSRwire | @AmanSinghCSR
About The Christian Science Monitor
The Christian Science Monitor is an international news organization founded to report the news and "to injure no man, but to bless all mankind." 105 years and 7 Pulitzer Prizes later, it continues to shine a light on the human condition, highlighting not only problems but solutions to the world's biggest challenges. This Twitter Chat is being held in conjunction with the release of The Christian Science Monitor's First Annual SRI Guide.
About Steve Schueth
As President and Chief Marketing Officer of First Affirmative Financial Network, Steve Schueth served as a Director of the Social Investment Forum from 1992 to 2003, and as Chair and President of the organization from 1993 to 2002. He currently serves as a director of the Denver-based nonprofit Alliance for a Sustainable Colorado. He received the social investment industry's "SRI Service Award" in 1998, and has produced and hosted the annual SRI in the Rockies Conference since 1999. Prior to FAFN, Steve worked for Calvert from 1989 to 1997.
About G. Jeffrey MacDonald
G. Jeffrey MacDonald's writing focuses on social responsibility, ethics and religion. His stories have appeared in Time, The Washington Post, USA Today and The Christian Science Monitor among other news outlets. For his in-depth reporting on religion, Jeff has won six awards from the American Academy of Religion (AAR) and the Religion Newswriters Association (RNA). Beyond his core specialties, Jeff writes features on a wide range of subjects, including current issues in education and ethical issues in business. TIME and American Executive magazine rank among those that have relied on Jeff to provide thoughtful, fair and engaging coverage of business-related issues.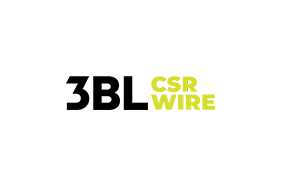 3BL CSRwire
3BL CSRwire
Respected and relied on by journalists, bloggers, business leaders and academics around the world, 3BL CSRwire is a dedicated, real-time source for major news and updates from within the worlds of ESG, corporate social responsibility and sustainability.
3BL CSRwire offers a-la-carte press release distribution to a global network of influential stakeholders and mainstream audiences—perfect for organizations just getting started in CSR or for those looking to get the most out of their corporate communications.
More from 3BL CSRwire