Published 11-06-13
Submitted by Morgan Stanley
Investment activity in FinTech companies for financially underserved consumers totaled more than $5.2 billion in allocated capital between July 2012 and June 2013, according to a report issued today by the Center for Financial Services Innovation (CFSI) and Core Innovation Capital (Core). The publication, Investment Activity in FinTech for the Financially Underserved, reveals substantial investor interest in a growing market for financial products and services with potential to better meet the needs of financially underserved consumers.
The report by CFSI and Core, which benefitted from strategic input and financial support from Morgan Stanley, looks at 71 equity investments, 11 acquisitions, and 3 IPOs involving more than 125 investors during the recent twelve-month span. Overall, this activity signifies a growing market interest, increasing investor confidence, and the potential to earn market rate returns for early investors in companies offering products and services that could simultaneously increase profit margins and create upward mobility for millions of Americans.
Key findings in the report include:
The two biggest sectors of the market are specialty credit and payments: Specialty credit made up 42% of all transactions and 20% of known capital allocation, while payments comprised 33% of all transactions and 79% of known capital allocation;
The top specialty credit subsectors driving activity were small dollar credit, small business lending, and private student lending;
The top payments subsectors driving activity were prepaid card systems, payments networks, and remittance;
The most frequent acquisition targets during this span were specialty credit companies involved in subprime auto lending;
All three IPOs examined in the report were completed by payments companies and achieved an average growth in market capitalization of 22% over the time period studied.
"For the first time ever, we are closely examining the investment activity in a market where financially underserved consumers spend $78 billion a year," said Rob Levy, Director of Research, CFSI. "FinTech companies using technology to reduce costs and increase access to financial services have the potential to innovate the ways consumers borrow, spend, save, and plan."
The report also includes a detailed breakdown of activity in the key industry sectors of specialty credit and payments, a list of all 74 FinTech companies receiving investments, and descriptions of the top 22 investors in FinTech for the financially underserved during this time.
"This space represents a broad investment opportunity that is quickly coming into focus as investors realize the chance to achieve both market-rate returns and improve the lives of America's Emerging Middle Class," said Arjan Schütte, founder and managing partner of Core Innovation Capital. "In particular, I believe we will see growing opportunity in the auto subprime lending category with a new breed of mobile and data-focused technology companies."
"We are pleased to support this important effort to examine key investment trends in the market to meet the needs of the financially underserved in the U.S.," said Audrey Choi, Managing Director and Head of Global Sustainable Finance at Morgan Stanley.
For more information and to download the report, visit http://www.cfsinnovation.com/content/investment-activity-fintech-financially-underserved.
About CFSI
The Center for Financial Services Innovation (CFSI) is the nation's leading authority on financial services for underserved consumers. Through insights gained by producing original research; promoting cross-sector collaboration; advising organizations and companies by offering specialized consulting services; shaping public policy; and investing in nonprofit organizations and start-ups, CFSI delivers a deeply interconnected suite of services benefiting underserved consumers. Since 2004, CFSI has worked with leaders and innovators in the business, government and nonprofit sectors to transform the financial services landscape. For more on CFSI, go to www.cfsinnovation.com and follow on Twitter at @CFSInnovation.
About Core Innovation Capital
Core Innovation Capital is a leading investor in financial technologies serving the Emerging Middle Class, the 80 million Americans that generate over $1 trillion in annual income and spend more than $78 billion in fees and interest on financial services. Core partners with proven entrepreneurs and invests in disruptive financial technologies that measurably improve the lives of the Emerging Middle Class. The Core Impact Alignment investment thesis leverages social impact to create above-market financial return. For more information about Core Innovation Capital, visit www.corevc.com or follow @CoreEMC.
About Morgan Stanley
Morgan Stanley is a leading global financial services firm providing a wide range of investment banking, securities, investment management and wealth management services. The Firm's employees serve clients worldwide including corporations, governments, institutions and individuals from more than 1,200 offices in 43 countries. Since 2006, Morgan Stanley has committed more than $7.8 billion to strengthen underserved communities. For further information about Morgan Stanley, please visit www.morganstanley.com.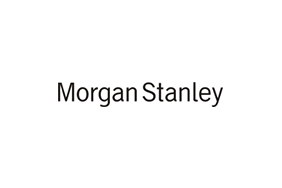 Morgan Stanley
Morgan Stanley
Morgan Stanley is a global financial services firm and a market leader in investment banking, securities, investment management and wealth management services. With more than 1,200 offices in 42 countries, the people of Morgan Stanley are dedicated to providing our clients the finest thinking, products and services to help them achieve even the most challenging goals. Through its Global Sustainable Finance Group, Morgan Stanley seeks to support community development initiatives with debt, equity, and philanthropy.
More from Morgan Stanley