Published 11-04-13
Submitted by MCSquared PR Inc.
The famous American actor and social activist Danny Glover arrived in Ecuador yesterday where he plans to visit an area of the Ecuadorian Amazon rainforest were the multinational oil giant Chevron operated, and was sentenced by a local court to pay a multibillion-dollar fine for a massive environmental contamination.
Ecuador's vice president, Jorge Glass, announced Saturday that Mr. Glover will "also submerge his hand in one of the toxic pits that Chevron left in the Ecuadorian Amazon rainforest." The actor will visit the former oil field Aguarico 4 in the northeastern province of Sucumbios. Ecuadorian officials indicate that the field was operated exclusively by Texaco and abandoned in 1986 by the company. Chevron Acquired Texaco in 2001, along with all its liabilities.
Danny Glover has gained international recognition not only for his successful artistic career, but also for his wide-reaching social and humanitarian activism, both in the United States and around the world. Mr. Glover served as Goodwill Ambassador for the United Nations Development Program from 1998 to 2004, and is currently serving as UNICEF Ambassador.
Mr. Glover's visit to Ecuador came in response to an invitation made by the National Secretariat of Communication of Ecuador to international public figures, activists, and reporters to show the world the scope of the environmental damage and the conditions that the affected villagers and farmers have endured for past three decades as a result of such damage. Chevron has refused to comply with the Ecuadorian court's ruling to complete the environmental remediation.
The invitation stems from a campaign launched by President Rafael Correa last September as a reaction to Chevron's attempts to discredit the Ecuadorian government for its support to the affected communities. Texaco, now Chevron, operated in Ecuador between 1964 and1990, and during this period, the company deliberately used substandard methods to handle the toxic waste derived from the oil exploitation and production. Expert findings during the Ecuador trial showed that Chevron poured over 18 billion gallons of toxic wastewater into unlined pits, which contaminated the soil, the underground water, rivers and streams in the areas where it operated.
Mr. Glover's participation in this campaign that seeks justice for the affected communities in Ecuador came just weeks after a visit of Gayle McLaughlin, the mayor of Richmond, California, whose city is involved in a legal battle with Chevron over a massive fire in a local Refinery that sent nearly 15 thousand people to local hospitals with respiratory problems. Also, American singer and actress Cher recently posted a video in support of the affected communities and called for a boycott of Chevron products. Last October, human rights advocate, Bianca Jagger wrote an article on the Huffington Post denouncing Chevron's legal tactics to avoid payment of the Ecuadorian ruling, and joined a group of Ecuadorians and environmentalists in a rally in front of the Second District Court in downtown New York, where Chevron brought the victims of the contamination and their lawyers to trial.
In February of 2011, a superior court in the province of Sucumbíos, Ecuador, sentenced Chevron to pay $18.3 billion for environmental damages and the resulting health problems on the local population. Chevron has refused to pay alleging that the ruling was obtained through fraud by the plaintiffs and their lawyers. Shortly before the final Ecuadorian ruling, Chevron filed a lawsuit in a federal court in New York against them based on the Racketeering Influenced and Corrupt Organizations Act. The trial began in New York at the Second District Court on October 15, before Judge Lewis Kaplan, who has been accused by the plaintiffs of biased in favor of Chevron.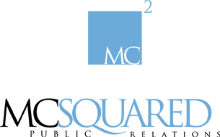 MCSquared PR Inc.
MCSquared PR Inc.
mcSQUARED PR is a boutique public relations firm based in Brooklyn devoted to collaborate with public and private clients in finding that universal voice that enables them to connect, relate and diffuse their message in the most efficient way across cultural and language perimeters.
More from MCSquared PR Inc.