Published 10-23-13
Submitted by Earth Advertising
 Social Venture Network (SVN) connects social and environmental entrepreneurs and intrapreneurs to a growing community of innovative business leaders to help members improve their businesses, enhance their leadership, and expand their impact.
Most of America's environmentally and socially responsible roots trace back to Social Venture Network (SVN). The organization is responsible for the birth of many companies and organizations that include Net Impact, BSR (Business for Social Responsibility), Business Alliance for Local Living Economies (BALLE), Investors Circle, Social Venture Institute, American Sustainable Business Council (ASBC), B Lab and others.
The bi-annual SVN events are notorious for idea exchanges and partnership building at a dizzying pace. The 4-day gathering that concluded on Sunday was no exception.
The 2013 Fall Conference opened with a warm welcome to 100 first-time attendees from Executive Director Deb Nelson and Program Director Dr. Donna Daniels. They offered advice on how to pace oneself over the next four days and provided some helpful hints for getting the most from this gathering of three hundred and sixty of the world's brightest, mission-driven entrepreneurs.
Though these marathon events can go non-stop around the clock, one of the most unique things about SVN conferences is that once you attend, you never miss one again.
Uncanny magnetic force attracts members to Social Venture Network gatherings year after year.
Though there are thousands of business organizations in the US alone, according to members of Social Venture Network (SVN), none have its magnetic attraction. Hundreds of members return to SVN gatherings year after year and often for decades. I was curious about why it is that members are driven to drop everything and flock to these 4-day meetings every spring and fall despite their busy lives. So I asked them. Here are some of the answers I got.
Q: Why are you so drawn to SVN, and who is a hero in your own life?
Judy Wicks, Founder of BALLE and White Dog Café. I keep coming to SVN because I want to see my friends (like you!). There is a culture at SVN that I don't find elsewhere that has to do with aligned values and mission, and sense of humor and fun. It has nothing to do with business connects because I'm retired from business. In fact I am more likely to come twice a year now then I had been because I am not as pressed for time.  I think it's about being understood and having a sense of belonging. Not that I don't have that in other communities, but the shared experience of business, community and social activism is hard to find especially with friends that go back 20 years.
Hero: The SVN member who influenced my growth the most is our bud Ben Cohen.
Matt Reynolds, Co-founder Indigenous Designs. I'm not a religious person. I generally don't look to ancient texts for enlightenment. But like everyone else, I sometimes need guidance, perspective, and love (beyond my immediate family). The SVN community unconditionally offers this to me. At every conference I know I will experience laughter, music, dance, brilliant advice, mentoring, and love.  SVN is a place where I can to be around others that take their work seriously without taking themselves seriously. 
Hero: One of two heroes in my life was my first cousin, mentor and good friend, Chris Stevens, former Ambassador to Libya. He truly exemplified the sort of cultural intelligence that can be gained only through deep respect of others, through participating fully in new surroundings. His sort of diplomacy was characterized by participation, respect, listening, learning, and laughing. I'm so glad my children got to meet Chris. Sadly, his death reminds us that their are villains in the world, people who would wish us harm. But there are also heroes. I got to know a real hero in Chris Stevens.
Ajax Greene, Founder of On Belay Advisors and BALLE Chapter Chair. SVN? The quality of the people. They are fun, ultra smart, often successful, often spiritual at what they "do," generally highly motivated, usually very progressive and usually open to much deeper connections than you typically find. Not sure if I can make the fall conference. If I don't, it will be the first time in about fourteen years that I won't have made one or both conferences.
Hero:  My two personal heroes are Yvon Chouinard (Patagonia founder) and Henry Kendall (Nobel winner and co-founder Union for Concerned Scientist), both climbing buddies. They both had a ton of fun and also worked tirelessly to save the world. 
Gifford Pinchot III, President of Bainbridge Graduate School and Author. I come to SVN to see old friends and to make new ones. I come for conversations that change my life. This time, I go away with a few new students, an adjustment to my organization's strategy, and a radically shifted personal trajectory. In addition, I have a new intrapreneurial venture in partnership with another member. And I had lots of fun. More of life should be like this.
Hero: My grandfather who stood up for the common good – the greatest good for the greatest number of people for the long run.
Mark Marosits, Co-founder Worldways Social Marketing. In the passionate world of social impact and social purpose, it is not so much about "the movement" finding people, as it is about people finding the movement. I come back because SVN is where the action is, where the march begins and where the passion is restored. And, as with all great movements, there is clear realization that it is not about us, but about something bigger.
Hero: I watch people whose everyday lives are fraught with peril and adversity, and yet they overcome. Anyone who triumphs in the face of adversity, they are my heroes.
Duane Peterson, President of Suncommon. I am drawn to SVN and its events for the amazing community -- folks committed to doing our bit towards positive social change.  There's a lot of that going on out there.  But we try to do it through business, which is kinda delicious --  turning on its head the worst of capitalism that got us into these messes by using the power of business instead to do good.  I'm in awe of the innovative thinking spawned by that spiritual drive, which the SVN conferences allow us to soak up in concentrated form.  And I enjoy the fun we have together, celebrating the free spirits of this loving community.
Hero: Ben Cohen. Creative genius, new-business pioneer, unmovable moral compass, sharing mentor, loving friend -- who inspired me to join his vision of values-led business and add what I can.  
Rob Thomas, President of Social (K).  A warm loving family was there to welcome me and I've never regretted the decision to be a part of this community. Twice a year we have large gatherings. Each one blends into the next. One great adventure full of superheroes, stories of magic and wonder. 
Hero: Without the board and staff creating the community and vision, we would have nothing. They are the superheroes.
Martha Shaw, President of Earth Advertising (me). I've returned to SVN for 15 years now because my friendships grow and deepen over time. At my first conference at Mohonk, the group did a spiral wind up dance where we all wound up in a tight coil singing together. I go to lots of conferences but they do not embody love in the way SVN does. 
Hero: Amy Domini, another SVN member, because her indestructible values are a beacon of light in the darkness of the Wall Street community.
Lori Hanau, Founder Global Roundtable. I come here for the creativity, and the courage and care to walk the talk, balance heart and mind and spirit, and the magic and potency that that creates.
Heroes: Libba and Gifford Pinchot of Bainbridge Graduate Institute
Jerry Gorde, CSR Activist. I go to other conferences to meet people, and to SVN to get to know them. For more than 15 years I only missed one SVN conference.
Hero: Mark Albion for building Net Impact
Leslie Carrere, Co-founder of Restore the Earth Foundation. I keep coming back to SVN to be touched, moved and inspired by the amazing conversations shared in this community, and the profound impact they can have to make great things happen.
Heather White, Founder of Verite and New Standards, and Author/Producer. I go to SVN for the amazing people.
Heroes: It's the injured workers who are taking great risks in order to make things better for everyone in factories in China.
See this video for what really goes on at SVN gatherings.
SVN – an organization on a mission.
Social Venture Network connects, supports and inspires business leaders and social entrepreneurs in expanding practices that build a just and sustainable economy. Find out more about membership at SVN.org or by contacting the team at 415-561-6501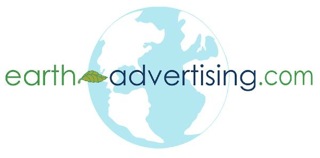 Earth Advertising
Earth Advertising
Earth Advertising's parent company, eFlicks Media, was founded in 1999 to deploy the power of the media to serve an emerging socially and environmentally responsible business community.

We are an interdisciplinary media company focused on creating a global communications platform upon which environmental sustainability can grow and prosper. We promote the growth of products, services and ideas that are genuinely committed to a healthier planet.

Our strategic partnerships with the scientific community, media leaders, research institutes, public officials, and news sources, assure that our campaigns are authentic.

The mission is to create marketing programs and content that inspire and enable businesses, governments and consumers alike to embrace sustainable technologies and practices.

Earth Advertising strives to expand the market share of environmentally safe products, services and habits. Through a vital role in environmental communications around the world, we hope to improve the health of the planet for all living things.
More from Earth Advertising