Published 10-24-13
Submitted by L'Oreal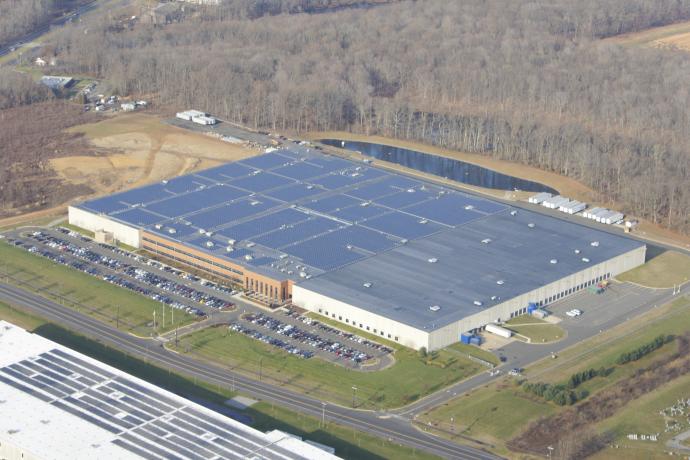 The largest solar panel installation at L'Oréal USA's Monmouth Junction Distribution Center in NJ
L'Oreal USA was awarded the "2013 Solar Champion" award last night by the Solar Energy Industries Association (SEIA) at the Power International conference and tradeshow in Chicago. SEIA honors individuals, agencies and organizations whose innovation, leadership and determination contribute to achieving the solar industry's goal of building 10 GWs of solar capacity annually in the U.S. According to "Solar Means Business," a yearly report developed by SEIA and Vote Solar, a grassroots organization working to make solar a mainstream energy resource, L'Oréal USA was one of twenty leading US companies utilizing solar power in its facilities. L'Oréal USA was recognized for the total solar capacity and number of installations the company has at its facilities across the country.
L'Oréal USA has installed more than 9.7 megawatts (MW) of photovoltaic systems (2,500,000 solar cells) in its US facilities over the past 18 months. As a result, the clean energy that is generated (over the expected life of these systems) is equivalent to the annual use of electricity for more than 40,000 American homes. In addition, it also effectively eliminates the CO2 emissions produced by 2,433 passenger vehicles per year.
"L'Oréal set a very ambitious goal of reducing our greenhouse gas (GHG) emissions by 50% by 2015 and by installing solar energy systems in our facilities we have already exceeded our goal and reached 60%," said Xavier Windal, Senior Vice President, Operations, L'Oréal USA. L'Oréal is honored that SEIA has recognized our commitment to reducing our operational footprint while positively impacting our business and local economies, and we are pleased to play a part in America's transition to a cleaner energy future."
"America's solar energy industry commends L'Oréal for its ongoing commitment to the environment and its outstanding leadership in the area of corporate responsibility," said SEIA President and CEO Rhone Resch. "L'Oréal's transition to clean solar energy marks another step forward in America's efforts to become energy independent. Today we're proud to salute L'Oréal as a Solar Champion."
To date, L'Oréal USA has partnered with GeoPeak Energy to install eight operational US solar installations including a 1,303 kWp (kilowatts peak) rooftop system on its Clark, NJ Research & Innovation laboratory, a phase I 1,020 kWp rooftop and phase II 761 kWp ground-mounted and rooftop system at its Franklin, NJ manufacturing facility, a 1,052 kWp rooftop system at its Piscataway, NJ manufacturing facility, a phase I,851 kWp and phase II 1,014 kWp rooftop system at its Cranbury, NJ distribution center and a whopping 2,402 kWp 600,000 square foot rooftop system at its Monmouth Junction, NJ Distribution Center. A 1,300 kWp solar parking canopy with electric car charging stations has also been installed at L'Oréal USA's second headquarters in Berkeley Heights, NJ.
L'Oréal USA's Monmouth Junction project is its largest one, with a size equivalent to seven football fields allowing the plant to be completely carbon neutral. Other renewable energy projects include the completion of a hydropower agreement and new 13kW solar installation at the company's North Little Rock, AR facility and three additional solar system projects that will be implemented next year at the company's facilities in Piscataway, Franklin and Clark, all in New Jersey.
These are several of many initiatives that L'Oréal has undertaken in order to be an exemplary corporate citizen demonstrating a strong commitment to environmental and social programs. Yesterday, L'Oréal also announced the launch of Sharing Beauty with All, its new sustainability commitment for 2020. The plan details a clear vision of L'Oréal's environmental and social initiatives for 2020, along with the specific targets needed to guarantee the program's success. Find out more on www.loreal.com/sharingbeautywithall.
About L'Oréal USA
L'Oréal USA, headquartered in New York City, with 2012 sales of over $5.6 billion and more than 10,000 employees, is a wholly-owned subsidiary of L'Oréal SA, the world's leading beauty company. In addition to corporate headquarters in New York, L'Oréal USA has Research and Innovation, Manufacturing and Distribution facilities across eight states, including Arkansas, Illinois, Kentucky, New Jersey, Ohio, Texas and Washington. In 2013, the Ethisphere Institute, a leading international think-tank for business ethics, corporate social responsibility and sustainability, recognized L'Oréal as one of the World's Most Ethical Companies. This is the fourth time that L'Oréal has received this distinction.
About SEIA
Established in 1974, the Solar Energy Industries Association® is the national trade association of the U.S. solar energy industry. Through advocacy and education, SEIA® is building a strong solar industry to power America. As the voice of the industry, SEIA works with its 1,000 member companies to champion the use of clean, affordable solar in America by expanding markets, removing market barriers, strengthening the industry and educating the public on the benefits of solar energy. Visit SEIA online at www.seia.org.
About Vote Solar
The Vote Solar Initiative is a non-profit grassroots organization working to foster economic opportunity, promote energy independence and address climate change by making solar a mainstream energy resource across the United States. Since 2002, Vote Solar has engaged at the state, local and federal levels to remove regulatory barriers and implement the key policies needed to bring solar to scale.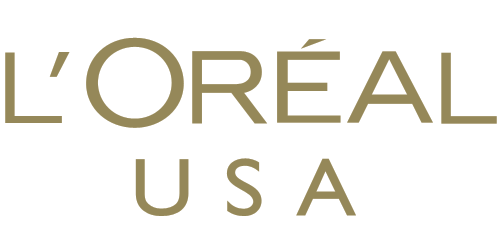 L'Oreal
L'Oreal
A worldwide leader in the cosmetics industry, L'Oréal develops innovative products to meet the diverse needs of customers in 130 countries worldwide. Over 3,000 people work in the Group's 14 research centers, located in France, Asia and America. Their findings are responsible for the registration of hundreds of patents annually. Women represent 55% of the research workforce - a percentage unmatched anywhere else in the industry. www.loreal.com
More from L'Oreal