Published 10-19-13
Submitted by Earth Advertising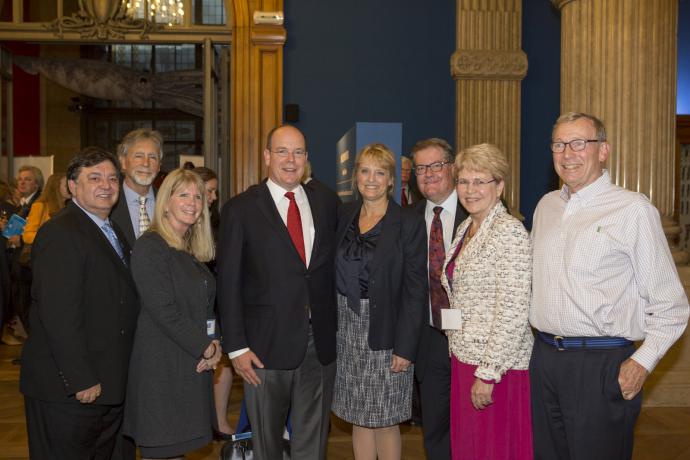 BLUE founders, Prince Albert II and St. Petersburg community leaders create partnership
An announcement was made in the Great Hall of the Poynter Institute for Media Studies this week that BLUE Ocean Film Festival and Conservation Summit (BLUE) will be calling Tampa Bay its new USA home. Mayor Bill Foster of St. Petersburg opened the ceremony to welcome BLUE to the Tampa Bay area. The news came following a mini-BLUE festival earlier this month in Monaco, attended by delegates from St. Petersburg when it was announced that these two coastal cities will host the festival every other year.
According to BLUE's chief executive and co-creator, Deborah Kinder, Tampa Bay was chosen as BLUE's home base as a vibrant center for oceanography and the arts. "I am inspired by the level of commitment to the one ocean that connects us all," she said. "We are happy to call Tampa Bay home."
BLUE has created an ecosystem of intelligence and talent with one mission - to use the power of entertainment to educate and inspire ocean stewardship. Since 2009, BLUE has attracted an impressive and diverse mix of ocean all-stars and engaging content to create the most profound platform for ocean advocacy film and entertainment in the world. In just five years, BLUE has become a springboard for rapid collaboration across cultures and disciplines in the interest of a healthy ocean.
Beyond the general public, BLUE Ocean Film Festival and Conservation Summits, including the traveling BLUE on Tour, bring together community leaders, inventors, filmmakers, explorers, producers, artists, scientists and celebrities who gather to see what's new and share thoughts on how to amplify the voice of the ocean.
Ms. Kinder explained that working for a healthy ocean is in our own best interest. "I learned that ocean issues urgently need our attention and not just for the well being of future generations, but for the health of our own children. If humanity's life support system is lost, little else matters. I believe film and entertainment are the most powerful tools we have for reaching a large number of people in a short amount of time, hopefully before our only choice is crisis management," she said.
The notion that we only protect what we love and don't protect what we don't know about resonates with the many ocean professionals who participate in BLUE events. According to Dr. Jane Lubchenco, past-director of NOAA, "There are so many opportunities for government and for businesses to be choosing a more sustainable future – but in many places in the world that's not the case. All people who make decisions should know the consequences of their actions. Films can inspire them… What we really need is a more cohesive sustained drumbeat of urgency and hope. I'm so excited that BLUE exists to see this on a regular basis. Majesty and magic, but also action."
Across the sea, HSH Prince Albert II of Monaco emphasized both the need to shift global consciousness and the power of BLUE to help do this. He said, "This event uses the power of film, photography, entertainment and science to educate, empower and inspire ocean stewardship around the globe," he said. "To awaken consciousness toward environmental protection more effectively, our best weapons are those that win over our hearts and minds."
Peter Betzer, President of St. Petersburg Downtown Partnership, said, "Having BLUE here will be transformative for our community, just as it will be throughout the world. This event recognizes the immense amount of work that needs to be done to save our oceans and we are pleased that St. Petersburg will be a big part of this global effort."
Fabien Cousteau, documentary filmmaker and grandson of Jacques Cousteau, also emphasized the value of BLUE to the Tampa Bay community as the ideal location and perfect partner for BLUE to make a resounding splash.
BLUE Ocean Film Festival and Conservation Summit will take place November 3-9, 2014 in Tampa Bay. "We hope that each and every one of you will involve yourselves in BLUE and its many ways to participate in ocean stewardship," said Ms. Kinder.
Find more information at www.blueoceanfilmfestival.org, visit BLUEfilmfest on YouTube, www.youtube.com/bluefilmfest, or please contact Deborah Kinder at dk@blueoceanfilmfestival.org.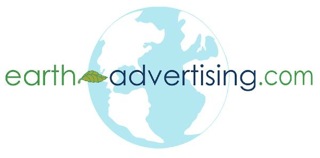 Earth Advertising
Earth Advertising
Earth Advertising's parent company, eFlicks Media, was founded in 1999 to deploy the power of the media to serve an emerging socially and environmentally responsible business community.

We are an interdisciplinary media company focused on creating a global communications platform upon which environmental sustainability can grow and prosper. We promote the growth of products, services and ideas that are genuinely committed to a healthier planet.

Our strategic partnerships with the scientific community, media leaders, research institutes, public officials, and news sources, assure that our campaigns are authentic.

The mission is to create marketing programs and content that inspire and enable businesses, governments and consumers alike to embrace sustainable technologies and practices.

Earth Advertising strives to expand the market share of environmentally safe products, services and habits. Through a vital role in environmental communications around the world, we hope to improve the health of the planet for all living things.
More from Earth Advertising