Published 10-10-13
Submitted by GreenBiz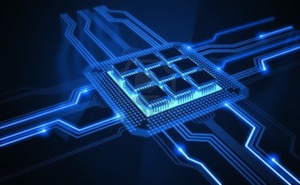 GreenBiz Group will turn the switch on the first-ever ballroom-sized microgrid, a functional and replicable system that heralds the future of distributed energy production.
Called VERGE Interconnect, the microgrid will be a centerpiece of VERGE San Francisco, a four-day conference beginning October 14 focused on the intersection of tech and sustainability. The event, to be held at the Palace Hotel in downtown San Francisco, is part of Innovation Month, as declared by Mayor Ed Lee.
"VERGE Interconnect demonstrates what's possible today with off-the-shelf equipment," says GreenBiz Group CEO Eric Faurot. "It gives you the opportunity to see first-hand how these technologies work together and can be deployed in real-world settings."
The microgrid will be a living demonstration of one of the key themes of VERGE events: how companies will increasingly need to develop technologies that foster interoperability — the ability to integrate seamlessly into a variety of systems with an almost unlimited combination of components.
"This project exemplifies, at a micro-level, precisely the challenges and opportunities microgrids present," said Umber Bawa of Spirae, the lead engineering partner on the microgrid. "On one hand, building a solution with diverse resources presents a complex optimization problem. But if a team can glue disparate pieces together, a composite solution can be even more resilient than conventional grid approaches."
VERGE Interconnect also demonstrates how cities, communities and companies can foster resilience to extreme weather, earthquakes and other disasters by creating distributed, local energy systems independent from the grid — and doing so in a way that reduces or even eliminates greenhouse gas emissions.
"Microgrids are helping communities reduce greenhouse gas emissions and become more self-sufficient, making them an important tool for climate action and community resiliency," said Melanie Nutter, Director of the San Francisco Department of the Environment. "VERGE Interconnect demonstrates how cities, academia, and the private sector can work together to spur innovation and advance microgrids in cities."
VERGE Interconnect will illuminate the potential for distributed energy and smart systems as a standalone, reliable and cost-effective power resource. The microgrid will feature renewable energy resources (solar, biomass) and controls to provide power to loads (lighting and other equipment) to the hotel's Gold Ballroom, all using off-the-shelf equipment. In addition, LED lights will visualize the energy and data flows in real-time, making visible the largely invisible processes these technologies enable: demand response, machine-to-machine communications, building automation and more. Unique features ranging from 3D printers to EV test-drives to drones will contribute to a dynamic, interactive Interconnect experience.
Among the companies and organizations partnering on VERGE Interconnect are ALL Power Labs, NRG Energy, the Rocky Mountain Institute, the San Francisco Department of Environment, the San Francisco Mayor's Office of Civic Innovation, Spirae and Sungevity.
When VERGE SF ends, the microgrid will live on and find a permanent home at NRG Energy's new San Francisco facility, Station A.
"VERGE Interconnect is a vivid demonstration of where the world is going — distributed, renewable, portable and resilient," said Robyn Beavers, SVP of Innovation with NRG Energy. "We are excited to give it a permanent home in our new Station A facility in San Francisco and look forward to making it a living laboratory for microgrid technology."
Featured speakers at VERGE SF include Amory Lovins (Rocky Mountain Institute), Lisa Jackson (Apple), Paul Hawken (author and entrepreneur) and Matt Rogers (Nest Labs), among many others. For more information about VERGE San Francisco, visit www.greenbiz.com/events/verge/2013/10/san-francisco.
ABOUT ALL POWER LABS
All Power Labs is the new global leader in small-scale gasification, delivering open source, renewable, carbon negative energy.  We make biomass gasifiers that are ready for everyday work, to serve real world distributed energy needs. For more information, visit www.gekgasifier.com.
ABOUT NRG ENERGY
A Fortune 500 company, NRG is at the forefront of changing how people think about and use energy. Whether as the largest solar power developer in the country, by building the nation's first privately funded electric vehicle charging infrastructure or by giving customers the latest smart energy solutions to better manage their energy use, NRG is a pioneer in developing cleaner and smarter energy choices for our customers. For more information, visit www.nrgenergy.com.
ABOUT THE PALACE HOTEL
The four star, four diamond Palace Hotel is a member of Starwood's Luxury Collection - an ensemble of 80 hotels and resorts offering unique, authentic experiences that evoke lasting, treasured memories. The historic Palace features 553 guest rooms, 53,000 square feet of meeting and conference space, a self contained conference center with full service business center, two award winning restaurants; The Garden Court and Pied Piper Bar & Grill, a health club and indoor pool. Centrally located in the heart of downtown San Francisco, the Palace is walking distance to Union Square, Cable Cars, the Embarcadero, Ferry Plaza, Chinatown, the Moscone Convention Center, AT&T Park, museums and the theater district. For more information, visit www.sfpalace.com.
ABOUT THE ROCKY MOUNTAIN INSTITUTE
Since 1982, Rocky Mountain Institute has advanced market-based solutions that transform global energy use to create a clean, prosperous and secure future. An independent, nonprofit think-and-do tank, RMI engages with businesses, communities and institutions to accelerate and scale replicable solutions that drive the cost-effective shift from fossil fuels to efficiency and renewables. For more information, visit www.rmi.org.
ABOUT THE SAN FRANCISCO DEPARTMENT OF ENVIRONMENT
The San Francisco Department of the Environment creates visionary policies and innovative programs to improve, enhance, and preserve San Francisco's urban and natural environment, leading the way toward a sustainable future. By developing wide-ranging environmental programs, fostering groundbreaking legislation, working collaboratively with key partners, and educating the public on comprehensive sustainability practices, the department makes it easy for everyone in San Francisco to protect their environment. For more information, visit www.sfenvironment.org.
ABOUT THE SAN FRANCISCO MAYOR'S OFFICE OF CIVIC INNOVATION
The San Francisco Mayor's Office of Civic Innovation utilizes government as a platform for innovation. MOCI works closely with San Francisco residents and local creative and tech-minded communities to collectively design solutions and new approaches to long-standing challenges. MOCI has three strategic focus areas: economic development, citizen engagement, and government efficiency. For more information, visit http://innovatesf.com.
ABOUT SPIRAE
Spirae is an innovative technology company that delivers scalable smart grid solutions to global partners and customers. Spirae specializes in the integration of large-scale renewable and distributed energy resources, the development of local and wide area controls, microgrid controls, and energy service platforms. Spirae's notable work includes the Cell Controller Project in Western Denmark (a 60 MW microgrid), the Fort Collins net Zero Energy District with Fort Collins Utilities, and Smart City Kalundborg, where new utility services are being developed in an open distribution-level market. Spirae currently has operations in North America, Europe and India. For more information, visit www.spirae.com.
ABOUT SUNGEVITY
Sungevity's online iQuote process and solar lease program make it easy and affordable for homeowners to benefit from solar power. Leveraging proprietary web-based technology, Sungevity can provide its customers and partners the most efficient solutions in the fast growing distributed solar market.  Sungevity is Lowe's (NYSE: LOW) exclusive US partner in residential solar, and was recently recognized by B Corp as one of the "Best for the World" companies for using the power of business to solve social and environmental problems. For more information, visit www.sungevity.com.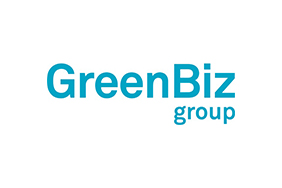 GreenBiz
GreenBiz
GreenBiz Group is a media and events company that advances the opportunities at the intersection of business, technology and sustainability. Through its website, three annual events (GreenBiz, VERGE, Circularity), peer-to-peer network and research, GreenBiz promotes the potential to drive transformation and accelerate progress — within companies, cites, industries and in the very nature of business.
More from GreenBiz