Published 10-05-13
Submitted by Earth Advertising
If necessity is the mother of invention, then the pressing needs of our ocean explain the spawning of innovation at BLUE Ocean Film Festival & Conservation Summit (BLUE). This annual multi-disciplinary summit is a convergence of bright minds with big hearts focused on expediting ocean conservation - now when it's needed most.
BLUE – a watering hole for ocean aficionados
BLUE sets in motion a mix of ocean all-stars mobilized by a supportive environment of breathtaking (and sometimes gut-wrenching) films, creative ideas and new technology.
Inventors, leaders, filmmakers, explorers, producers, artists, scientists and celebrities gather to see what's new and share thoughts on how to amplify the voice of the ocean. BLUE has created an ecosystem of diverse intelligence with one mission - to use the power of entertainment to educate and inspire ocean stewardship.
Chief executive and visionary, Deborah Kinder co-created BLUE's platform for showcasing exceptional achievement in the ocean world, which is now acting as a springboard for rapid collaboration across cultures and disciplines in the interest of a healthy ocean. Ms. Kinder explained that working for a healthy ocean is in our own best interest. "I learned that ocean issues urgently need our attention and not just for the well being of future generations, but for the health of our own children. If humanity's life support system is lost, little else matters. I believe film and entertainment are the most powerful tools we have for reaching a large number of people in a short amount of time, hopefully before our only choice is crisis management," she said.
Like our fellow species in the sea, we are interconnected and our web of life is fragile and interdependent. BLUE takes lessons from nature to help build its ecology of ocean professionals working together to protect the planet's blue heart, on which life on Earth is dependent.
Mini-BLUE in Monaco
A one-day version of its week-long BLUE Ocean Film Festival & Conservation Summit, a mini-BLUE was held at the world-renowned Oceanographic Museum of Monaco last week, where BLUE's new partnership with the Museum and the Prince Albert II of Monaco Foundation was launched. Long standing defender of protective ocean policy, HSH Prince Albert II of Monaco endorsed BLUE's mission to use the power of film, photography, entertainment and science to educate, empower and inspire ocean stewardship across the globe. "This is as much a moral duty as a vital necessity, because the risks hanging over the oceans are today so pressing," he said.
The setting was fitting as the Oceanographic Museum of Monaco has played a key role in ocean stewardship since 1906, when it was first conceived of by ocean explorer HSH Prince Albert I. From 1957 to 1988, the Museum thrived under the directorship of Jacques-Yves Cousteau. Today the Museum's Director General, M. Robert Calcagno, is at the helm and joined a panel discussion at the mini-BLUE.

Video Link: HSH Prince Albert II of Monaco Attends the BLUE Ocean Mini-Fest. (VIDEO)
Panel explores the delicate balance of urgency and hope
Celine Cousteau, granddaughter of Jacques, moderated BLUE's panel of ocean luminaries. She asked M. Calcagno to cite an example in history when the ocean won out against all odds. He described the time when the Calypso vessel showed up to protest an international agreement that was about to be signed that would allow mining in Antarctica. "At considerable risk, Jacques managed to get it protected until 2048," he said.
SE M. Bernard Fautrier, CEO of Prince Albert II of Monaco Foundation, shared the success story of Reserve Du Larvotto, a marine protected area that could be seen from the terrace and was established in 1976. He described a new collaboration sparked by BLUE with Catlin Seaview Survey. The project is filming this underwater environment in 360 degrees which will not only allow armchair explorers to experience the shoals, but help scientists to benchmark changes over time.
Champion for the ocean and past-director of NOAA, Dr. Jane Lubchenco, was also asked for good news. As an example of hope she referred to 32 fish stocks that have
been rebuilt and to the European Union, which has reformed its foreign fishing policy. However, she didn't want to give the impression that all is well, or necessarily heading in the right direction. "I've been fortunate enough to see both the beauty and degradation of the oceans myself," she said. "There are so many opportunities for government and for businesses to be choosing a more sustainable future - but in many places in the world that's not the case. All people who make decisions should know the consequences of their actions. Films can inspire them… What we really need is a more cohesive sustained drumbeat of urgency and hope. I'm so excited that BLUE exists to see this on a regular basis. Majesty and magic, but also action."
The notion that we only protect what we love, and don't protect what we don't know about, resonated among the BLUE panelists. M. Didier Noirot, Emmy award-winning cinematographer of BBC/Discovery epic series Planet Earth and Blue Planet, made a case for film as a means for building passion, and for sounding the alarm. "Emotion cannot be shared just by wanting to. Getting close to the subject evokes emotions. Our lenses make it possible to get close to the animals."
DisneyNature's founder and general manager, Jean-Francois Camilleri, declared that it is the responsibility of filmmakers to share information and educate. He then compared film to television. "There is less immersion in television than in film. Though there are less people in theaters, films get more media coverage – people find themselves sharing and comparing feelings and emotions. They can launch discussion of a topic that remains the subject of discussion far after the film," he said.
Manager of Google Ocean Program, Jenifer Austin Foulkes, demonstrated Liquid Galaxy by Google, which uses consumer-contributed, crowd-sourced, mapping to create a dramatic environment in which to explore the blue planet from anywhere. According to Ms. Foulkes, the power of visual
imagery put together the right way can make a huge difference, like posting video clips on Google Earth. She gave the example of a view of a turtle near Heron Island that had over a billion media impressions. When features are added to click and donate to a nonprofit that is working on the cause, this has the potential to move people toward action.
Shari Sant Plummer, BLUE advisor and ocean philanthropist, has founded and/or served on dozens of ocean conservation boards including Sylvia Earle's Mission Blue. She offers the scattered ocean community her knack for connecting the dots. On the panel, Ms. Sant Plummer shared an effective use of film to teach locals what is at stake in their own backyards. She pointed out that when a reef system is failing, natives may be the last to know why. Films can change that by motivating artisan fishermen to adopt bans on destructive practices that lead to the collapse of their livelihoods, and their food supply. Efforts like these have resulted in bans on commercial diving for lobsters, while targeted media exposure has helped to ban shark finning in nine countries since the first BLUE Ocean Film Festival in 2009.
In closing remarks, HSH Prince Albert II, who also participated in BLUE 2012 in Monterey, California last year, emphasized both the need to shift global consciousness and the power of BLUE to help do this. "This event uses the power of film, photography, entertainment and science to educate, empower and inspire ocean stewardship around the globe," he said. "To awaken consciousness toward environmental protection more effectively, our best weapons are those that win over our hearts and minds."
Within a week of the mini-BLUE in Monaco, cross-pollination of ideas and technology among participants had already helped to expand existing programs and create new ones that bring the beauty and the plight of the ocean to the public in new and engaging ways.
BLUE On Tour impacts millions around the world
Beyond BLUE Ocean Film Festival & Conservation Summits, ongoing BLUE On Tour reaches hundreds of millions of people around the world through media impressions, outreach, and tailored festivals. The traveling show offers local communities the opportunity to host entertaining and inspiring events that feature winning selections from international film competitions and a chance to meet the filmmakers, and scientists. BLUE On Tour has traveled to China, Mexico, Australia, New Zealand and throughout the USA, and been covered in over 800 media outlets.
"BLUE On Tour enables groups to host their own customized festival event with selections from BLUE's extensive film catalog and network of people," said Charlotte Vick who works with BLUE and is also curator of Explore the Ocean in Google Earth.
The challenge is to help people make a connection between their own health and the health of our ocean, even though the majority of the 7 billion people living on Earth have never seen it - or a living fish. As our population approaches 10 billion in this century, with most growth within 100 miles of the sea, the job of programs like BLUE On Tour to reach out and inspire more people to adopt new habits is critical. BLUE On Tour benefits by sponsors that support the outreach, and sponsors benefit by the media exposure in a symbiotic relationship.
BLUE to alternate between two bicoastal homes - Monaco and St. Petersburg, Florida
Deborah Kinder announced that BLUE Ocean Film Festival & Conservation Summit will alternate between Monaco and St. Petersburg, Florida beginning in 2014. Given that Monaco is a global nexus for all things ocean under the leadership of its Head of State, and St. Petersburg is a vibrant center for oceanography, the two coastal enclaves are perfect backdrops for BLUE.
"BLUE will showcase on odd years in Monaco beginning in 2015, and in St. Petersburg, Florida on even years beginning next year in 2014 on November 3-9," said Ms. Kinder. "I am grateful for the support of these two communities that are deeply committed to healthy oceans. We hope to see you all next year, and every year there after."
Find more information at www.blueoceanfilmfestival.org.
Submitted by Martha Shaw, journalist and founder of Earth Advertising, which supports the growth of sustainable businesses that protect the planet above and below 'see' level.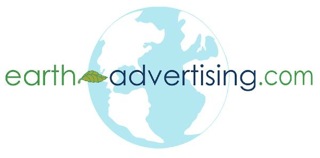 Earth Advertising
Earth Advertising
Earth Advertising's parent company, eFlicks Media, was founded in 1999 to deploy the power of the media to serve an emerging socially and environmentally responsible business community.

We are an interdisciplinary media company focused on creating a global communications platform upon which environmental sustainability can grow and prosper. We promote the growth of products, services and ideas that are genuinely committed to a healthier planet.

Our strategic partnerships with the scientific community, media leaders, research institutes, public officials, and news sources, assure that our campaigns are authentic.

The mission is to create marketing programs and content that inspire and enable businesses, governments and consumers alike to embrace sustainable technologies and practices.

Earth Advertising strives to expand the market share of environmentally safe products, services and habits. Through a vital role in environmental communications around the world, we hope to improve the health of the planet for all living things.
More from Earth Advertising