Published 10-04-13
Submitted by Big Path Capital
 Watershed Capital Group along with the United States Department of Commerce concluded the first U.S./European Impact & Sustainable Private Equity Certified Trade Mission. Over 100 European Limited Partners met with the first-of-its-kind trade delegation of 10 US-based fund managers operating in the impact and sustainable sectors including clean energy, green consumer products, base of the pyramid, organic farmland, sustainable timber, and gender and financial inclusion investment strategies. Based on the success of this trade mission, Watershed Capital Group is planning future trade missions.
The U.S. delegation traveled to Zurich, Amsterdam, and London. The U.S. Administration, the U.S. Department of Commerce International Trade Administration, and the G8 each have established initiatives around Impact Investing and recognize Impact Investing as an emerging investment strategy that seeks to generate positive environmental and social benefits along with financial return.
"I was very impressed with the track records and the diversity of investment strategies represented by the fund managers," said one of the family offices attending in Zurich.
"As a certified trade mission, our aim is to work with Watershed Capital Group to present to international investors the great opportunity to invest with impact in the United States. The European reception was wonderful. Five years ago, there were not many impact investing fund managers. Today, there are hundreds. This trade mission allows the rest of the world to see the great diversity of impact investment strategies in the United States," said Randy Mitchell, Senior Strategist for Private Equity at the U.S. Department of Commerce.
"We are excited to see the great interest and response from the investors who attended. This trade mission reflects the growth in Impact Investing globally," said Shawn Lesser, Co-Founder of Watershed Capital Group, the mission organizer.
"As investors see the diversity and strong track records like the fund managers who were part of this U.S. delegation, investors are realizing they can both achieve their return targets and have a positive impact. This realization is the start of Impact Investing moving from a niche sector into the mainstream," said Michal Whelchel, Co-Founder of Watershed Capital Group.
About Impact & Sustainable Private Equity Certified Trade Mission
The trade mission organized by Watershed Capital Group in cooperation with the U.S. Department of Commerce, featured U.S.-based private equity and venture capital firms representing the United States as a compelling destination for foreign alternative investments. U.S. and Foreign Commercial Service supports the goals of this event, but does not endorse the specific products or views of the participating organizations. The government of the United States, particularly the United States Department of Commerce, and U.S. Embassies, are not involved in selecting or recruiting for this mission.  Such selection and recruitment is strictly left to the mission organizer.
About Impact Investing
Impact Investing is an emerging investment strategy that seeks to generate positive financial, environmental and social returns. JP Morgan's survey indicates a growing market for impact investing, with respondents planning to commit USD 9 billion to impact investing in 2013, up from a total commitment of USD 8 billion in 2012.
About Watershed Capital Group
Watershed Capital Group is a specialty consulting firm assisting sustainable companies and fund managers raise capital and execute M&A transactions. Watershed assists clients in raising capital, executing mergers and acquisitions, and in evaluating strategic financial options. A new model of value creation is emerging deploying capital in strategies that recognize the inherent link between natural, social and financial capital. Watershed's clients are entrepreneurs, companies, and fund managers scaling sustainable solutions that lead to competitive advantages and long-term value creation. Learn more at watershedcapital.com.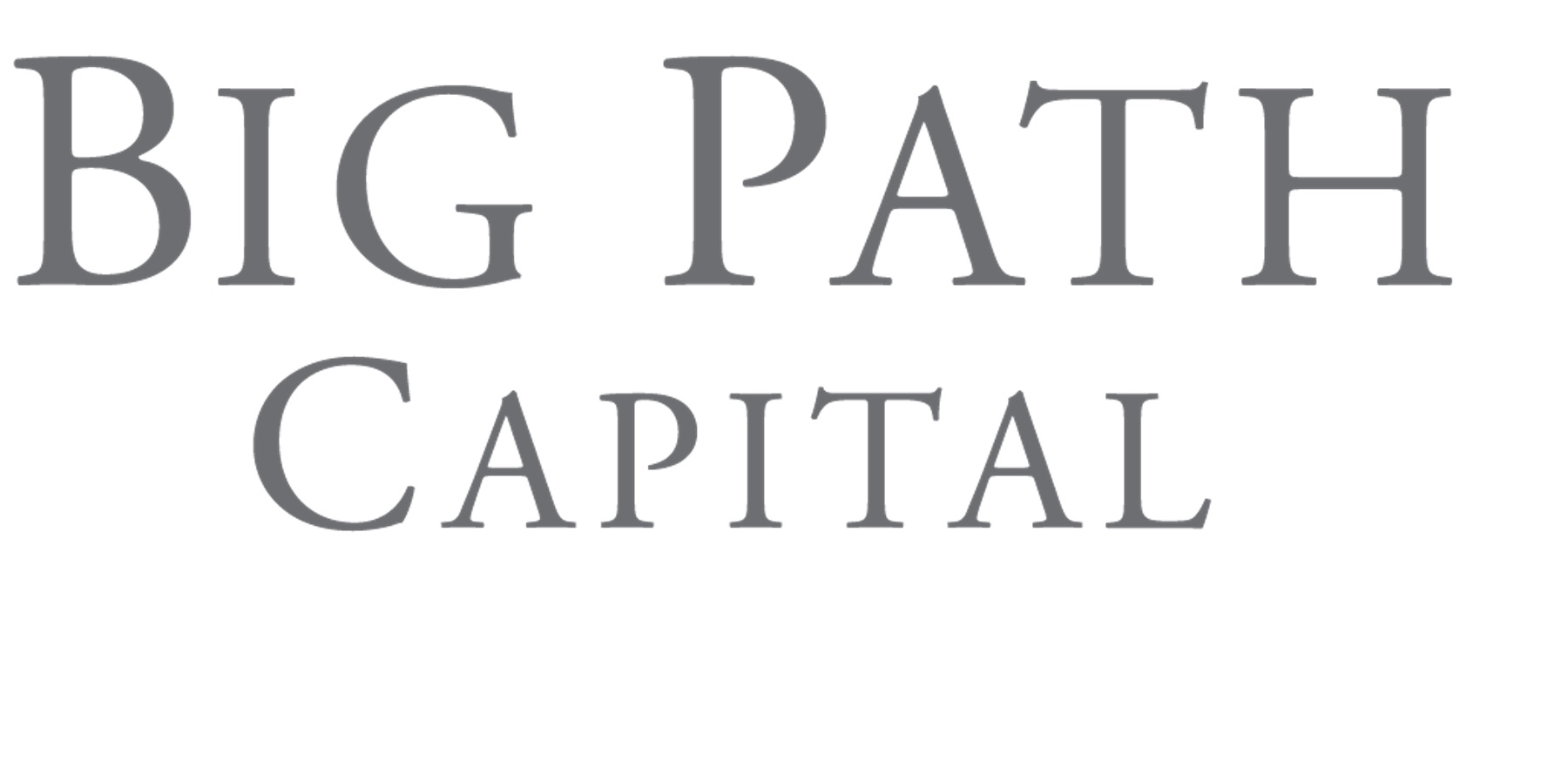 Big Path Capital
Big Path Capital
At Big Path Capital, we are innovative leaders expanding the path for business interests seeking multiple bottom line interests, taking the new economy from the margins to the mainstream, seeing the financial world generate good as it generates returns. As a global firm, Big Path Capital is advancing a sustainable economy connecting mission-driven companies and fund managers with mission-aligned investors.
More from Big Path Capital