Published 09-10-13
Submitted by GreenBiz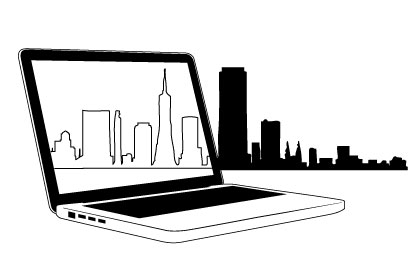 The role of technology in creating sustainable and resilient cities will be a key topic at a four-day conference in San Francisco, taking place October 14-17 as part of the city's Innovation Month.
VERGE San Francisco, the flagship in a global event series produced by GreenBiz Group, will bring together 800 professionals, city officials and tech entrepreneurs to explore how the convergence of technologies — specifically, energy, information, building and transportation technologies — is creating new opportunities for cities to enhance their services while reducing their environmental footprint.
More than two dozen mainstage presentations, workshops and tutorials at VERGE SF will focus on the theme of Resilient Cities. Sessions include "The Data-Driven City," "Resilient Cities Through Climate Adaptation," "The Shareable City," "Innovating Management of City Resources," "How Cities Harness Machine-to-Machine Technology for Buildings," "How Cities Become Innovation Magnets," and "The Future of Parking."
"For better or for worse, cities are on the front lines of sustainability issues," said Eric Faurot, GreenBiz Group's CEO. "Today's largest cities find themselves at a unique moment — determining whether and how to harness data and technology to create new levels of public service and operational efficiencies. We're excited to bring together the leading companies, cities and thought leaders to explore what's working and how to accelerate progress."
In addition to the conference sessions, VERGE SF will feature VERGE Interconnect: a standalone microgrid and interactive showcase, created by an ecosystem of renewable and distributed energy-generation technologies. The project is being produced in partnership with the City of San Francisco and other corporate partners, using all off-the-shelf equipment. VERGE Interconnect will illuminate the potential for distributed energy and smart systems as a standalone, reliable and cost-effective power resource.
Among the more than 200 speakers will include city officials from Houston, Philadelphia, Phoenix, San Francisco and Vancouver.
Other featured speakers include Apple sustainability chief Lisa Jackson, eBay data center lead Dean Nelson, Jones Lang LaSalle CEO Lauralee Martin, SolarCity CEO Lyndon Rive, Twitter VP of Products Michael Sippey — and executives from Akamai, AT&T, Dell, Deloitte, Ford, GE, General Motors, Google, NRG Energy, Sprint, Twitter and others. Entrepreneurs from startups such as Bloom Energy, BrightFarms, Junar, Nest Labs, STEM, Streetlline and Zimride will discuss their partnerships with cities, utilities and others.
The event also will feature Data Center Day, a daylong event focusing on next-generation efficiencies for data centers; and VERGE Accelerate, a pitch competition featuring startups at the intersection of tech and sustainability.
For more information about VERGE San Francisco, visit http://www.greenbiz.com/events/verge/2013/10/san-francisco.
About GreenBiz Group
GreenBiz Group's mission is to define and accelerate the business of sustainability. It does this through a wide range of products and services, including its acclaimed website GreenBiz.com and daily e-newsletter GreenBuzz; webcasts on topics of importance to sustainability and energy executives; research reports, such as the annual State of Green Business; the GreenBiz Executive Network, a membership-based, peer-to-peer learning forum for sustainability executives from Fortune 1000 companies; and conferences such as the GreenBiz Forum and VERGE.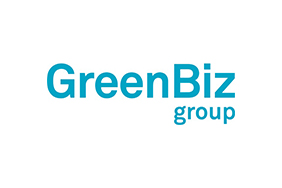 GreenBiz
GreenBiz
GreenBiz Group is a media and events company that advances the opportunities at the intersection of business, technology and sustainability. Through its website, three annual events (GreenBiz, VERGE, Circularity), peer-to-peer network and research, GreenBiz promotes the potential to drive transformation and accelerate progress — within companies, cites, industries and in the very nature of business.
More from GreenBiz