Published 09-03-13
Submitted by Unilever
A new international awards programme designed to inspire young people around the world to tackle environmental, social and health issues is announced today by Unilever and the Cambridge Programme for Sustainability Leadership (CPSL). The overall winner will receive the HRH The Prince of Wales Young Sustainability Entrepreneur Prize.
Entries are now being invited for the Unilever Sustainable Living Young Entrepreneur Awards, a competition hosted on the Ashoka Changemakers platform.  Open to anyone aged 30 years or under, the awards are looking for innovative but practical, tangible solutions to help make sustainable living commonplace. A total of more than €200,000 in financial support and individually tailored mentoring is on offer to help entrepreneurs develop and scale-up their initiatives.
Seven finalists will take part in a four week on-line development programme followed by a two-day accelerator workshop in Cambridge, UK, at which expert help and professional guidance will be provided to help them develop their ideas. This will be followed by a pitch to a panel of judges in London, drawn from the worlds of business, sustainability and entrepreneurs.
The Awards are looking for scalable and sustainable solutions in the form of products, services or applications that enable changes in practices or behaviours in one or more of seven categories: water, sanitation and hygiene; nutrition; water scarcity; greenhouse gases; waste; sustainable agriculture; and helping smallholder farmers.
Applications must be submitted on-line at www.changemakers.com/SustLiving by the closing date of 1 November 2013. Finalists will be announced in December 2013 with the Cambridge accelerator workshop and final judging in January 2014. The winner and finalists will attend a prestigious dinner in London on 30 January at which the HRH The Prince of Wales Prize will be presented.
Commenting on the Awards, Unilever CEO Paul Polman said: "I believe that this award has the potential to be really exciting. Why?  Because it provides a focal point for the power and creativity of young entrepreneurs who want to help find solutions for some of the world's most urgent issues. There is no better way to use our energy, innovation and resourcefulness than spending it trying to create a better future for all in a world we want.
"It is entirely fitting that we are working with the Cambridge Programme for Sustainability Leadership and its patron, HRH the Prince of Wales, who has been so clearly committed to enabling young people to fulfil their hopes and shape the future they deserve."
Commenting on the overall prize, Polly Courtice, LVO, Director of CPSL, said: "We are delighted to bring the research insight and entrepreneurial dynamism of the Cambridge community, alongside our worldwide network of business leaders, to support these awards in encouraging the innovation and leadership we so urgently need. The decision by CPSL's Patron, HRH The Prince of Wales, to support a prize in his name, underlines the importance he attaches to developing the next generation of sustainability leaders."
About University of Cambridge Programme for Sustainability Leadership (CPSL)
In 2013, the Cambridge Programme for Sustainability Leadership (CPSL) celebrates its 25th anniversary of working with leaders on the critical global challenges faced by business and society.
CPSL contributes to the University's mission and leadership position in the field of sustainability via a mix of executive programmes, business platforms and strategic engagements, informed by world-class thinking and research.
HRH The Prince of Wales is the patron of CPSL, which is a member of The Prince's Charities, a group of not-for-profit organisations of which His Royal Highness is President. www.cpsl.cam.ac.uk
About Ashoka Changemakers
Ashoka Changemakers is a community of action that connects social entrepreneurs around the globe to share ideas, inspire, and mentor each other.  Through its online collaborative competitions and open-source process, Changemakers.com is one of the world's most robust spaces for launching, discussing, and funding ideas to solve the world's most pressing social problems. Changemakers builds on Ashoka's three-decade history and belief that we all have the ability to be a Changemaker.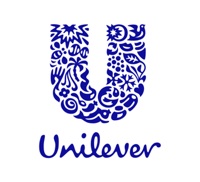 Unilever
Unilever
Unilever is one of the world's leading suppliers of fast moving consumer goods with operations in over 100 countries and sales in 190. Consumers buy 170 billion Unilever packs around the world every year, and our products are used over two billion times a day. We have more than 171,000 employees, and generated annual sales of €46.5 billion in 2011. More than half our sales are generated in emerging markets (56% in 2011). Working to create a better future every day, we help people feel good, look good and get more out of life with brands and services that are good for them and good for others. Our portfolio includes some of the world's best known brands including Knorr, Hellmann's, Lipton, Dove, Vaseline, Persil, Cif, Radox, Sure and Lifebuoy.
Our ambition is to double the size of our business, whilst reducing our overall environmental impact (including sourcing, consumer use and disposal). We are also committed to doing what we can to improve health, nutrition and hygiene, with a target to help more than a billion people take action to improve their health and well-being, as well as sourcing all our agricultural raw materials sustainably by 2020. All of these goals are itemised in around 50 time-based commitments in our Unilever Sustainable Living Plan.
Unilever has led the Food Producers sector in the Dow Jones Sustainability World Indexes for 14 consecutive years and has regained the leadership of the Food and Beverage supersector. We are included in the FTSE4Good Index Series and attained a top environmental score of 5, leading to inclusion in the FTSE4Good Environmental Leaders Europe 40 Index. In 2011 Unilever led the Climate Counts Company Scorecard and were named #1 in the list of Global Corporate Sustainability Leaders in GlobeScan Inc. and SustainAbility Ltd's latest annual survey (2012).
For more information about Unilever and its brands, please visit www.unilever.com
More from Unilever