Published 08-28-13
Submitted by Cisco Systems, Inc.
(Marketwired) - Citizen Schools, a national nonprofit organization that partners with middle schools to expand the learning day for underserved students, today announced Cisco (NASDAQ: CSCO), a worldwide leader in networking communications, as a new National Leadership Partner.
Cisco's investments of talent and financial support will help Citizen Schools deepen its impact on student learning in California, Illinois, Massachusetts, New Jersey, New York, North Carolina and Texas, as well as at the national level. With Cisco's $650,000 investment, Citizen Schools is helping middle school students succeed in high school, dream of college and careers, and reach their full potential. Cisco and the Cisco Foundation have supported Citizen Schools since 2009, providing more than $1.24 million in grants and products to help the program expand from 10 schools in five states to 31 schools in seven states and improve communication among staff nationally.
Citizen Schools partners with middle schools nationally to expand the school day for children in underserved communities through academic mentoring and skill-building apprenticeships. The hands-on projects foster authentic learning experiences and are taught by volunteer professionals, or Citizen Teachers, who share their expertise and passions in engaging ways. Citizen Schools' math and science-based apprenticeships are helping ensure a future workforce skilled in the science, technology, engineering and math (STEM) job sectors.
Cisco employees are among Citizen Schools' largest group of Citizen Teachers, with more than 125 employees volunteering in 65 apprenticeships since 2009. Cisco-led STEM apprenticeships include robotics, web design, game design/coding, and networking.
The demand for STEM skills in the workforce is projected to increase and outpace the number of students working towards a STEM profession. Students of all levels, particularly girls and underrepresented minorities, receive little exposure to opportunities and experiences with STEM experts. A recent study from Brookings Metropolitan Policy Program found that STEM jobs are a major economic driver across the U.S. with 20 percent of all jobs in the country requiring a "high level of knowledge" in at least one STEM field.
Citizen Schools' apprenticeship model puts more expert science and math volunteers in underserved schools, helping to improve math proficiency levels and increase student preparedness for related subject areas like technology and engineering.
"At Citizen Schools, we know that helping middle school students make the connection between their academics and real jobs in the real world can have a remarkable impact on their long-term success," said Eric Schwarz, Co-Founder and CEO of Citizen Schools and Executive Chairman of US2020. "We are pleased to have Cisco as a partner as we work to improve educational opportunities for underserved students."
"Citizen Schools is an important education partner to Cisco. We share the goal of helping young people develop STEM skills that will excite them about learning, as well as prepare them for jobs of the future," said Cisco Foundation Executive Director Peter Tavernise. "Many students who are interested in STEM subjects lack the academic support they need to pursue them during school hours, and Citizen Schools' Citizen Teacher program is helping to address this challenge."
Cisco also joined the US2020 initiative as a Founding Leadership Partner on April 22, 2013. US2020 is a new organization formed through the partnership of leading education non-profits and corporate leaders in STEM fields. The initiative calls on CEOs of American companies to commit, by the year 2020, 20 percent of their workforce to volunteer at least 20 hours per year as an educational mentor in a STEM-related discipline. The initiative will be incubated within Citizen Schools until July of 2014 and will then become its own 501(c)(3) non-profit. As a part of its commitment, the company's U.S. employees will participate in Citizen Schools' various programs.
About Citizen Schools
Citizen Schools is a national nonprofit organization that partners with middle schools to expand the learning day for children in low-income communities. Citizen Schools mobilizes a team of educators to teach real-world learning projects and provide academic support, in order to help all students discover and achieve their dreams. For more information, please visit www.citizenschools.org.
About Cisco
Cisco (NASDAQ: CSCO) is the worldwide leader in IT that helps companies seize the opportunities of tomorrow by proving that amazing things can happen when you connect the previously unconnected. For ongoing news, please go to thenetwork.cisco.com.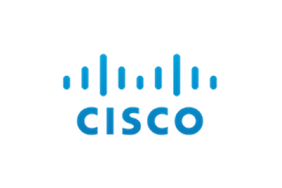 Cisco Systems, Inc.