Published 08-20-13
Submitted by GreenBiz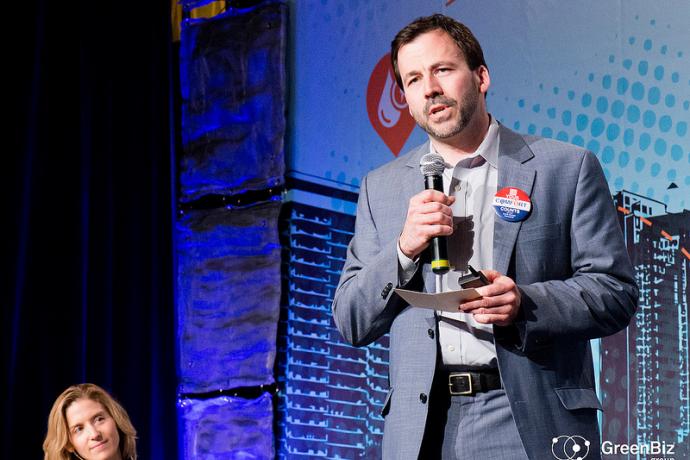 Up to 18 innovative start-ups at the convergence of energy, buildings, transportation and cities will vie for recognition by some of the world's largest companies this fall. The event, VERGE Accelerate, will allow young companies to compete for the approval of cleantech innovation leaders and investors as well as a global audience of voting professionals.
VERGE Accelerate will take place during VERGE San Francisco, October 14-17, the flagship in a global event series focusing on the intersection of technology and sustainability — in particular, the convergence of energy, information, building and transportation technologies, and the opportunities it brings to business, the environment and society. VERGE conferences bring together a diverse community of corporate executives, entrepreneurs, city officials and thought leaders.
GreenBiz Group, producer of VERGE SF and VERGE Accelerate, is partnering with the San Francisco Mayor's Office of Civic Innovation and the Cleantech Open to produce VERGE Accelerate, expanding opportunities for participation and amplifying the related work of both organizations. VERGE SF and Accelerate are part of October's Innovation Month in San Francisco, designated by Mayor Edwin M. Lee.
"As the Innovation Capital of the World, San Francisco is proud to host the startups, investors and leaders that are coming together at VERGE San Francisco as part of Innovation Month," said Jay Nath, San Francisco's Chief Innovation Officer. "Events like these drive solutions and partnerships for tough civic and environmental challenges that will ultimately help build our economy, generate jobs and contribute to a sustainable future."
"We are excited to be working with Greenbiz on VERGE Accelerate to advance our shared objectives of supporting early stage cleantech companies," said Erik Steeb, Executive Director of Cleantech Open Western Region. "Given the Cleantech Open mission to find, fund and foster the best in cleantech, close collaboration on VERGE is an obvious win for all involved."
"This is a unique opportunity for entrepreneurs to take a global stage before some of the world's largest companies and cities seeking to invest in and adopt smart solutions at scale," said Shana Rappaport, Director of Engagement for VERGE. "The goal of VERGE Accelerate is quite literally to accelerate market penetration of innovative technologies and new business models with game-changing potential."
In rapid-fire pitches, participating companies are being asked to address the problem they are solving, how they are solving it and why their product or service is better than what's currently available.
Qualifying companies must meet a series of eligibility criteria to be considered for VERGE Accelerate. More information and the nomination link can be found on the VERGE Accelerate webpage.
Featured speakers at VERGE SF include Amory Lovins (Rocky Mountain Institute), Lisa Jackson (Apple), Paul Hawken (author) and Matt Rogers (Nest Labs), among many others. For more information about VERGE San Francisco, visit www.greenbiz.com/events/verge/2013/10/san-francisco.
ABOUT GREENBIZ GROUP
GreenBiz Group's mission is to define and accelerate the business of sustainability. It does this through a wide range of products and services, including its acclaimed website GreenBiz.com and daily e-newsletter GreenBuzz; webcasts on topics of importance to sustainability and energy executives; research reports, such as the annual State of Green Business; the GreenBiz Executive Network, a membership-based, peer-to-peer learning forum for sustainability executives from Fortune 1000 companies; and conferences such as the GreenBiz Forum and VERGE. For more information, click here.
ABOUT CLEANTECH OPEN
The Cleantech Open is a not-for-profit organization that runs the world's largest accelerator for cleantech startups. Their mission is to find, fund and foster entrepreneurs with big ideas that address today's most urgent energy, environmental and economic challenges. Of the over 700 companies with which CTO has worked in the United States alone, nearly half have gone on to raise external capital now totaling over $800 million. For more information, click here.
ABOUT THE MAYORS OFFICE OF CIVIC INNOVATION
The Mayor's Office of Civic Innovation (MOCI) utilizes government as a platform for innovation. MOCI works closely with San Francisco residents and local creative and tech-minded communities to collectively design solutions and new approaches to long-standing challenges. MOCI has three strategic focus areas: economic development, citizen engagement, and government efficiency. For more information, click here.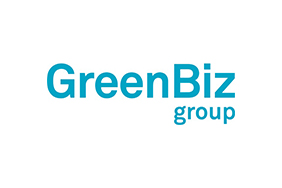 GreenBiz
GreenBiz
GreenBiz Group is a media and events company that advances the opportunities at the intersection of business, technology and sustainability. Through its website, three annual events (GreenBiz, VERGE, Circularity), peer-to-peer network and research, GreenBiz promotes the potential to drive transformation and accelerate progress — within companies, cites, industries and in the very nature of business.
More from GreenBiz