Published 08-20-13
Submitted by Rockwell Automation
Rockwell Automation has earned Leadership in Energy and Environmental Design (LEED) certification from the US Green Building Council for significantly reducing the overall environmental impact of its landmark corporate headquarters in downtown Milwaukee. The 2.1 million square-foot building is the second-largest existing structure in Wisconsin to receive this certification from the US Green Building Council. Rockwell Automation invested $3.2 million to upgrade its corporate headquarters, starting in 2001. LEED is the nation's preeminent program for the design, construction and operation of high-performance green buildings.
The recognition culminates a comprehensive, 12-year sustainability program at Rockwell Automation headquarters, which includes combined office, laboratory and former manufacturing space. The project included physical retrofits and sustainable operational practices implemented by Rockwell Automation to reduce the environmental footprint of its corporate headquarters.
"The sheer size of the existing buildings was the most challenging – and rewarding – aspect of the program," said Steve Strzok, Rockwell Automation facility manager. "Every part of the space had to meet LEED specifications for an operations and maintenance rating – including indoor air-quality standards, and 'green cleaning' procedures and products used by custodians."
Water consumption inside the buildings was reduced by half with the installation of state-of-the-art, sensor-activated faucets and other lavatory fixtures. Rockwell Automation employees also made significant strides in recycling everything from cardboard to old office refrigerators, diverting 82 percent of the facility's solid waste from landfills in 2012. Employees were responsible for the team being awarded additional LEED points for using alternative transportation for travel to and from work, such as carpooling and bike riding. Rockwell Automation was recently awarded the 2013 Commuter Champion Award from the Wisconsin Partners for Clean Air.
The crowning feature of the environmentally friendly facility is its green roof – the largest private-sector roof in Wisconsin – that helps reduce the energy required to heat and cool the building, and annually retains 1.2 million gallons of rainwater that otherwise would runoff into the city sewer system, and eventually, into Lake Michigan.
"As the world's largest company dedicated to industrial automation and information, one of our core missions is helping customers adopt smart, safe, sustainable manufacturing solutions," said Jeff Wolf, manager, global workplace services at Rockwell Automation. "Sustainability is also a critical factor in our success as a socially responsible corporate citizen. We're proud that the U.S. Green Building Council has recognized our accomplishments."
Wolf said the company's goal is to renew LEED EB: O&M certification for the corporate headquarters every five years, and make continuous advances in building operations and maintenance.
About Rockwell Automation
Rockwell Automation, Inc. (NYSE: ROK), the world's largest company dedicated to industrial automation and information, makes its customers more productive and the world more sustainable. Headquartered in Milwaukee, Wis., Rockwell Automation employs over 22,000 people serving customers in more than 80 countries.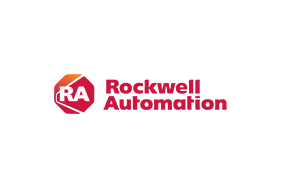 Rockwell Automation
Rockwell Automation
Rockwell Automation Inc. is a global leader in industrial automation and digital transformation. We connect the imaginations of people with the potential of technology to expand what is humanly possible, making the world more productive and more sustainable. Headquartered in Milwaukee, Wisconsin, Rockwell Automation employs approximately 23,000 problem solvers dedicated to our customers in more than 100 countries. To learn more about how we are bringing The Connected Enterprise to life across industrial enterprises, visit www.rockwellautomation.com
More from Rockwell Automation