Published 08-07-13
Submitted by GreenBiz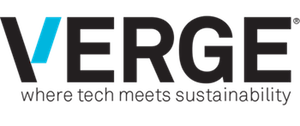 The convergence of data, analytics, cities, buildings and transportation will be center stage at VERGE SF 2013, the flagship of a global event series produced by GreenBiz Group. The event will look at how information and communications technology are making cities and businesses more energy-efficient, safer and more productive.
VERGE focuses on the intersection of technology and sustainability, specifically the convergence of energy, information, building and transportation technologies, and the benefits it brings to business, cities and the environment. VERGE conferences bring together a diverse community of corporate executives, entrepreneurs, city officials and thought leaders.
The San Francisco event, October 14-17, will feature speakers, panels and workshops linking machine-to-machine technology, the Internet of Things, big data and connected vehicles with positive business, environmental and social outcomes.
"Technology and cities both play a critical role in improving lives and addressing climate change and resource constraints," says GreenBiz Group Chairman and Executive Editor Joel Makower. "At VERGE, they come together as one enormous business opportunity, as entrepreneurs and big companies connect with city officials and thought leaders."
Among the featured speakers will be Apple sustainability chief Lisa Jackson, eBay data center lead Dean Nelson, Jones Lang Lasalle CEO Lauralee Martin, SolarCity CEO Lyndon Rive and executives from Dell, Deloitte, GE, General Motors, Google, NRG Energy, Sprint and other companies. Entrepreneurs from startups like Nest Labs, TimberRock and IOTA computing will discuss their partnerships with cities, utilities and others.
A sampling of session titles at VERGE SF include "M-to-M technologies: How cities are harnessing the potential of buildings," "Autonomous Trucking: Practicality of Disruptive Tech in Freight Efficiency," "Leveraging Open Data to Create Smarter Cities," "Using Predictive Analytics to Address Risk and Resiliency," "Big Data, Supply Chains, and Megacities" and "Using Big Data for End-to-End Energy Management Across Portfolios."
The event will also feature Data Center Day, a daylong event focusing on next-generation efficiencies for data centers; VERGE Interconnect, an exhibition hall powered by a functional, replicable microgrid in a hotel ballroom; and VERGE Accelerate, a pitch competition featuring startups at the intersection of tech and sustainability.
For more information about VERGE SF visit GreenBiz.com. 
ABOUT GREENBIZ GROUP GreenBiz Group's mission is to define and accelerate the business of sustainability. It does this through a wide range of products and services, including its acclaimed website GreenBiz.com and daily e-newsletter GreenBuzz; webcasts on topics of importance to sustainability and energy executives; research reports, such as the annual State of Green Business; the GreenBiz Executive Network, a membership-based, peer-to-peer learning forum for sustainability executives from Fortune 1000 companies; and conferences such as the GreenBiz Forum and VERGE. For more information, visit GreenBiz.com.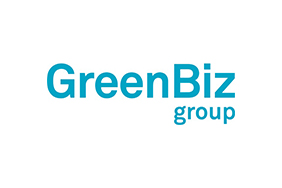 GreenBiz
GreenBiz
GreenBiz Group is a media and events company that advances the opportunities at the intersection of business, technology and sustainability. Through its website, three annual events (GreenBiz, VERGE, Circularity), peer-to-peer network and research, GreenBiz promotes the potential to drive transformation and accelerate progress — within companies, cites, industries and in the very nature of business.
More from GreenBiz