Published 07-31-13
Submitted by GreenBiz
GreenBiz Group announced that it will build a functional, temporary and replicable microgrid to power the exhibition hall at its VERGE San Francisco event in October, a living and vivid demonstration of the potential of distributed energy generation and smart systems.
VERGE Interconnect will take place during VERGE San Francisco, October 14-17, the flagship in a global event series focusing on the intersection of technology and sustainability—in particular, the convergence of energy, information, building and transportation technologies, and the opportunities it brings to business, the environment and society. VERGE conferences bring together a diverse community of corporate executives, entrepreneurs, city officials and thought leaders.
GreenBiz Group, producer of VERGE SF, will produce VERGE Interconnect in collaboration with the San Francisco Department of Environment and the San Francisco Mayor's Office of Civic Innovation. The microgrid will house the exhibition space for VERGE SF, with each exhibitor providing technology, expertise or simply plugging into the microgrid.
VERGE Interconnect will illuminate the potential for distributed energy and smart systems as a standalone, reliable and cost-effective power resource. The microgrid will feature renewable energy resources (solar, wind, biomass), dispatchable generation (fuel cells, microturbines), energy storage (batteries, electric vehicles) and controls to provide power to loads (lighting and other equipment) to the hotel's Gold Ballroom, all using off-the-shelf equipment.
"The intent is to take the room functionally off the grid, showcasing participating exhibitors as leaders in the space," explained GreenBiz Group CEO Eric Faurot. "VERGE Interconnect will provide opportunities for customers – including companies, universities and cities – to experience and learn about how these technologies work together, and can be deployed in real-world settings and scenarios."
"Microgrids are helping communities reduce greenhouse gas emissions and become more self-sufficient, making them an important tool for climate action and community resiliency," said Melanie Nutter, Director of the San Francisco Department of the Environment. "VERGE Interconnect demonstrates how cities, academia and the private sector can work together to spur innovation and advance microgrids in cities."
VERGE SF and Interconnect will be part of October's Innovation Month in San Francisco, designated by Mayor Edwin M. Lee in 2012.
"Part of innovation is finding new ways to power our cities and make them more sustainable," said San Francisco's Chief Innovation Officer, Jay Nath. "We are excited to have VERGE Interconnect as part of Innovation Month and look forward to seeing the potential in new technologies that will change the way we live."
Featured speakers at VERGE SF include Amory Lovins (Rocky Mountain Institute), Lisa Jackson (Apple), Paul Hawken (author and entrepreneur) and Matt Rogers (Nest Labs), among many others. For more information about VERGE San Francisco, visit www.greenbiz.com/events/verge/2013/10/san-francisco.
For more information about vendor or sponsorship opportunities, contact Alan Robinson at alan@greenbiz.com.
ABOUT GREENBIZ GROUP
GreenBiz Group's mission is to define and accelerate the business of sustainability. It does this through a wide range of products and services, including its acclaimed website GreenBiz.com and daily e-newsletter GreenBuzz; webcasts on topics of importance to sustainability and energy executives; research reports, such as the annual State of Green Business; the GreenBiz Executive Network, a membership-based, peer-to-peer learning forum for sustainability executives from Fortune 1000 companies; and conferences such as the GreenBiz Forum and VERGE.
ABOUT THE SAN FRANCISCO DEPARTMENT OF ENVIRONMENT
The San Francisco Department of the Environment creates visionary policies and innovative programs to improve, enhance and preserve San Francisco's urban and natural environment, leading the way toward a sustainable future. By developing wide-ranging environmental programs, fostering groundbreaking legislation, working collaboratively with key partners, and educating the public on comprehensive sustainability practices, the department makes it easy for everyone in San Francisco to protect their environment.
ABOUT THE SAN FRANCISCO OFFICE OF CIVIC INNOVATION
The San Francisco Mayor's Office of Civic Innovation utilizes government as a platform for innovation. MOCI works closely with San Francisco residents and local creative and tech-minded communities to collectively design solutions and new approaches to long-standing challenges. MOCI has three strategic focus areas: economic development, citizen engagement and government efficiency.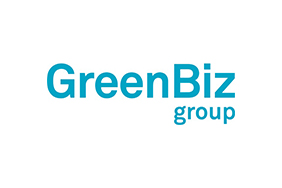 GreenBiz
GreenBiz
GreenBiz Group is a media and events company that advances the opportunities at the intersection of business, technology and sustainability. Through its website, three annual events (GreenBiz, VERGE, Circularity), peer-to-peer network and research, GreenBiz promotes the potential to drive transformation and accelerate progress — within companies, cites, industries and in the very nature of business.
More from GreenBiz