Published 07-09-13
Submitted by GreenBiz
GreenBiz Group, a media and events company, will bring its acclaimed global event series, VERGE, to São Paulo, Brazil, November 12-13, the final stop on its three-continent 2013 schedule.
VERGE focuses on the intersection of technology and sustainability – in particular, the convergence of energy, information, building and transportation technologies, and the opportunities it brings to business, the environment and society. VERGE conferences bring together a diverse community of corporate executives, entrepreneurs, city officials and thought leaders.
This is the second annual VERGE conference in Brazil. Among the speakers featured at the 2012 event were the CEO of General Electric Brasil, the Sustainability Director of Walmart Brasil and the Chief Technology Officer of IBM Brasil.
"We are pleased to bring VERGE back to Brazil, which is leading the way in demonstrating how technology can address pressing sustainability issues in South America," said Eric Faurot, CEO of GreenBiz Group. "There is a massive opportunity to harness smart technology and smart people in building the next generation of cities, buildings and transportation systems to meet Brazil's fast-growing economy."
In addition to GreenBiz Group, key partners for the 2013 conference include The Dow Chemical Company, which is this year's host and lead sponsor; and Report Sustentabilidade, Brazil's leading communications firm focusing on business and sustainability.
"Dow understands the need to view its operations from a broad perspective, and we believe that private and public sectors should collaborate to create long-term relationships and sustainable solutions to solve our most relevant world challenges," said Ana Haracemiv, Business Director for Dow Latin America. "To achieve this outcome, Dow embeds sustainability leadership and innovation into our core business strategies, and we participate at influential venues like VERGE to help turn our strategies into realities."
"We are pleased to be working with GreenBiz again this year as we continue to build an audience of Brazilian executives, innovators and policy makers working at the intersection of sustainability and technology," said Sergio Almeida, Director at Report Sustentabilidade. "We are happy to contribute to an important and interesting agenda for a bigger event with a bigger audience."
Topics covered at VERGE span a range of trends and memes at the intersection of technology and sustainability: big data, the cloud, smart grid, the Internet of Things, machine-to-machine communications, intelligent buildings, connected vehicles, the food-energy-water nexus, the future of cities, the sharing economy, decentralized systems and more.
For more information about VERGE São Paulo, visit www.greenbiz.com/events/verge/2013/11/sao-paulo.
To submit a speaker or session nomination, visit www.greenbiz.com/events/verge/nomination.
ABOUT GREENBIZ GROUP
GreenBiz Group's mission is to define and accelerate the business of sustainability. It does this through a wide range of products and services, including its acclaimed website GreenBiz.com and daily e-newsletter GreenBuzz; webcasts on topics of importance to sustainability and energy executives; research reports, such as the annual State of Green Business; the GreenBiz Executive Network, a membership-based, peer-to-peer learning forum for sustainability executives from Fortune 1000 companies; and conferences such as the GreenBiz Forum and VERGE. For more information, visit GreenBiz.com.
ABOUT DOW
Dow (NYSE: DOW) combines the power of science and technology to passionately innovate what is essential to human progress. The Company connects chemistry and innovation with the principles of sustainability to help address many of the world's most challenging problems such as the need for clean water, renewable energy generation and conservation, and increasing agricultural productivity. Dow's diversified industry-leading portfolio of specialty chemical, advanced materials, agrosciences and plastics businesses delivers a broad range of technology-based products and solutions to customers in approximately 160 countries and in high growth sectors such as electronics, water, energy, coatings and agriculture. In 2012, Dow had annual sales of approximately $57 billion and employed approximately 54,000 people worldwide. The Company's more than 5,000 products are manufactured at 188 sites in 36 countries across the globe. References to "Dow" or the "Company" mean The Dow Chemical Company and its consolidated subsidiaries unless otherwise expressly noted. For more information, visit www.dowbrasil.com.
ABOUT REPORT SUSTENTABILIDADE
Report Sustentabilidade develops integrated solutions in consulting, communication, and systematization of knowledge, aiming to create conditions which assemble sustainability with management and business strategy. With offices in Rio de Janeiro and São Paulo, the company has a broad portfolio of clients from various industries and sectors, enabling access to current initiatives, pioneering experiences, and future trends in the field of sustainability. Report has 10-year history and its vision and mission impose a constant challenge in providing clients with cutting-edge knowledge and building an ongoing process toward a more sustainable business and relationship model. For more information, visit www.reportsustentabilidade.com.br.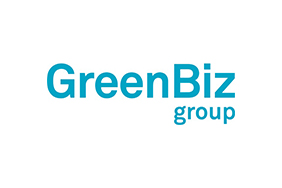 GreenBiz
GreenBiz
GreenBiz Group is a media and events company that advances the opportunities at the intersection of business, technology and sustainability. Through its website, three annual events (GreenBiz, VERGE, Circularity), peer-to-peer network and research, GreenBiz promotes the potential to drive transformation and accelerate progress — within companies, cites, industries and in the very nature of business.
More from GreenBiz