Published 05-22-13
Submitted by 3BL CSRwire
In conjunction with this year's Weekend in Boca Civil Society Leadership Symposium, the Office Depot Foundation proudly hosted the Listen Learn Care Awards Celebration on Friday, May 17, 2013.
The awards, which reflect the Foundation's mission – Listen Learn Care® – are presented annually and recognize a select group individuals of and/or non-profit organizations from around the country who have distinguished themselves through extraordinary creativity, innovation and achievement in serving the community of mankind.
"The Office Depot Foundation is strongly committed to serving children, families and communities around the world," said Mary Wong, President of the Office Depot Foundation. "We seek to fulfill our mission not only through our own work, but also by helping to strengthen other non-profit organizations and by encouraging – and honoring – exceptional leadership in the non-profit, business, government or volunteer arenas through the Listen Learn Care Awards."
This year's honorees include:
Michael Chatman, host of the weekly #WHYiGIVE chat on Twitter and senior vice president of philanthropy for the Community Foundation of the Ozarks in Springfield, Mo., is known as "America's Maverick Philanthropist." #WHYiGIVE has been voted the most inspiring chat in philanthropy. Chatman also hosts a weekly radio program on the Bloomberg/Wall Street Business Network.
Joe Sibilia, CEO of CSRwire – a digital media platform for the latest corporate social responsibility and sustainability news, views and research, is also the founder of the Gasoline Alley Foundation in Springfield, Mass. His work through the Foundation has incubated 43 small businesses since 1985 and focuses on teaching inner city and/or underprivileged persons to be successful entrepreneurs.
The One Heart Project is an initiative of the Heart of a Champion Foundation, growing out of the real-life events surrounding a high school football game between Grapevine Faith School and Gainesville State School—a Texas maximum-security facility. The story is the subject of an upcoming film, One Heart, produced by Eterné Films in association with Birchwood Pictures.
The Community Foundation for Palm Beach and Martin Counties in West Palm Beach, Fla., celebrated its 40th anniversary in 2012. It awards grants to help meet community needs, fulfill donors' philanthropic wishes and strengthen the non-profit sector. Founded in 1972, it has total assets of more than $140 million and has awarded over $94 million in grants and scholarships.
Sara Brenes (Youth Award) founded the Shark Whisperer Organization in 2011 when she was 15. Brenes is committed to promoting advocacy, awareness and education about sharks and ocean conservation. After graduating from high school in June 2013, she plans to attend college and eventually earn a Ph.D. in marine biology with a specialty in shark biology.
The Boca Raton Resort & Club (Honorary Award) – a Waldorf Astoria Resort – is one of Boca Raton's best-known, well-loved and most historic venues. Numerous non-profit organizations host fundraising benefits, awards ceremonies and similar programs within its world-class facilities. The Boca Resort has been named one of Travel + Leisure's "Greatest Hotels in the World."
"I'm honored to be among the recipients of the Listen Learn Care Awards," said Joe Sibilia. "It is through such community service, educational and philanthropic achievements that we build and bolster healthy communities around the globe—and it starts locally. All of our initiatives and achievements began in or near the communities where we work and live. I'm grateful to the Office Depot Foundation for their unwavering commitment to supporting grassroots community initiatives."
Previous recipients have included three-time NASCAR Sprint Cup Champion Tony Stewart and his mother, Pam Boas, an officer of the Tony Stewart Foundation; Dr. Michael Guillen, chairman and president of Philanthropy Project and executive producer of the award-winning film, Little Red Wagon; Emmanuel "Manny" Ohonme, founder, president and CEO of Samaritan's Feet International; Zach Bonner, advocate for homeless youth and founder of the Little Red Wagon Foundation; the Navajo Code Talkers; and former Miami Dolphins greats Nat Moore and Dwight Stephenson, both of whom established foundations to serve young people in the community.
Sponsors of the Listen Learn Care Awards Celebration include the Wyndham Boca Raton, St. Andrew's School, JKG Group, the Golden Bell Foundation, Eurest Dining Services, Coca-Cola and See Jane Work.
About the Office Depot Foundation
The Office Depot Foundation is an independent foundation − tax exempt under IRC Sec. 501(c)(3) − that serves as the independent charitable giving arm of Office Depot, Inc. In keeping with its mission, Listen Learn Care®, the Foundation supports a variety of programs that give children tools to succeed in school and in life; build the capacity of non-profit organizations through collaboration and innovation; and help communities prepare for disasters, as well as recovering and rebuilding afterwards. For more information, visit www.officedepotfoundation.org, and follow us on Twitter.
About CSRwire
CSRwire is a digital media platform and the leading global source of corporate social responsibility (CSR) and sustainability news, views and research. Founded in 1999 to advance the movement toward a more economically just and environmentally sustainable society and away from single bottom line capitalism, CSRwire has paved the way for new standards of corporate citizenship, earning the international respect of thought leaders, business leaders, academics, philanthropists, activists and the media community. Follow us on LinkedIn, Facebook and Twitter.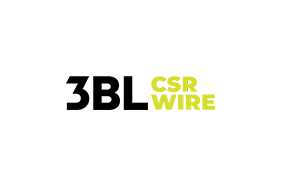 3BL CSRwire
3BL CSRwire
Respected and relied on by journalists, bloggers, business leaders and academics around the world, 3BL CSRwire is a dedicated, real-time source for major news and updates from within the worlds of ESG, corporate social responsibility and sustainability.
3BL CSRwire offers a-la-carte press release distribution to a global network of influential stakeholders and mainstream audiences—perfect for organizations just getting started in CSR or for those looking to get the most out of their corporate communications.
More from 3BL CSRwire