Published 04-25-13
Submitted by Johnson & Johnson
Hospitals are increasingly committed to greener healing environments, according to a poll conducted among select hospital administrators at the CleanMed 2013 Conference and Exposition – the nation's preeminent conference focused on sustainability in health care – held this week in Boston. Among the survey respondents, 87 percent say their hospitals incorporate sustainability into both the decision-making process and hospital operations.
The evidence is clear when it comes to spending – 20 percent of respondents indicated their organization invested more than $1 million in sustainability initiatives in 2012, including the purchase of sustainable products. In fact, sustainability investment in the health care sector is on the upswing – 90 percent of those surveyed indicated their hospital increased investment in sustainability in 2012 versus the previous year. When it comes to the priorities of their sustainability strategy, 37 percent of hospital administrators cite reducing overall operational costs as their top priority.
Of the health care administrators who selected operational costs as one of their top three sustainability priorities, 37 percent named energy usage as the main concern, followed by products and supplies (28 percent) and waste disposal (22 percent). Hospitals also say decreasing waste (33 percent) and creating a greener, healthier environment for patients (22 percent) are other priorities of their sustainability strategies.
The new poll mirrors the findings of a 2012 Johnson & Johnson white paper, The Growing Importance of More Sustainable Products in the Global Health Care Industry. In this study, more than half (54 percent) of hospitals cited green attributes as very important in their purchasing decisions; and that 40 percent expect their future request for proposals to include sustainability criteria for the products they purchase.
"It's encouraging to see leaders at this conference making an increased commitment to sustainability," said Laura Wenger, R.N., and executive director of Practice Greenhealth. "Striking the balance beyond the typical bottom line to include addressing greener patient care is an investment that hospitals can't afford not to do."
Another factor that can affect the bottom line is climate change. While 80 percent of hospital administrators surveyed indicated their organization has not evaluated its risks related to climate change, that figure may change following the CleanMed conference – where climate change is a central theme on the agenda. But for now, sustainable operations remain a focus.
"We know there's an increasing demand for greener products from health care organizations and Johnson & Johnson is committed to developing products and supplies that enable hospitals to operate more sustainably and provide healthier environments for patients," said Al Iannuzzi, senior director, Worldwide Environment Health and Safety at Johnson & Johnson. "We use our proprietary Earthwards® process to apply lifecycle thinking to the design and development of more sustainable products," he continued. "As of today, 36 products have successfully met the sustainability criteria of the Earthwards® process, and many others are currently in the pipeline."
To learn more about Johnson & Johnson's commitments, please visit www.jnj.com/responsibility.
ABOUT THE RESEARCH
Practice Greenhealth – a leading health care membership community and conference organizer – hosted the survey in collaboration with Johnson & Johnson, a sponsor of the CleanMed Conference and Exposition in Boston on April 24-26, 2013. The poll targeted 56 top U.S. and global health care professionals attending the conference.
ABOUT PRACTICE GREENHEALTH
Practice Greenhealth is the nation's leading membership and networking organization for institutions in health care that have made a commitment to sustainable, environmentally friendly practices. To learn more about Practice Greenhealth, visit www.practicegreenhealth.org.
The annual CleanMed Conference and Exposition is presented by Practice Greenhealth and Health Care Without Harm. Conference sessions featured best practices and insights on sustainability in health care, and engaged leaders to discuss new approaches to today's issues in creating greener healing environments. Keynote speakers for the 2013 event included environmental journalist and author Bill McKibben, and Don Berwick, former administrator of the Centers for Medicare and Medicaid Services.
ABOUT JOHNSON & JOHNSON
Caring for the world, one person at a time inspires and unites the people of Johnson & Johnson. We embrace research and science - bringing innovative ideas, products and services to advance the health and well-being of people. Our approximately 127,600 employees at more than 275 Johnson & Johnson operating companies work with partners in health care to touch the lives of over a billion people every day, throughout the world.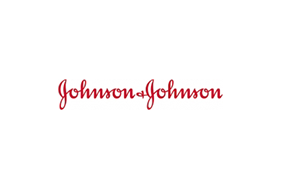 Johnson & Johnson
Johnson & Johnson
Caring for the world, one person at a time... inspires and unites the people of Johnson & Johnson. This year, we celebrate 126 years of embracing research and science – bringing innovative ideas, products and services to advance the health and well-being of people. Employees of the Johnson & Johnson Family of Companies work in more than 250 operating companies in 60 countries throughout the world. The passion and commitment of our people yield innovations that further minimize our impact on the planet, drive new alliances to address major health challenges in developing and developed countries, and help to create economic opportunity for people. Improving human health and well-being is our crucial mission and the ultimate measure of upholding our responsibility now and for generations to come.
At Johnson & Johnson, our top priority is health-health of people and the planet. That's why we set aggressive corporate wide goals to reduce our environmental impact, outlined in our Healthy Future 2015 goals. To this end, we established the proprietary Earthwards® process for developing and marketing greener products through lifecycle analysis. Every Earthwards® recognized product must achieve a greater than 10 percent improvement in at least three of the seven goal areas:
Materials used
Packaging reduction
Energy reduction
Waste reduction
Water reduction
Positive social impact or benefit
Product innovation
More from Johnson & Johnson