Published 04-21-13
Submitted by 3BL CSRwire
Over the course of the last few years, Walmart has continued to strengthen its commitment to environmental stewardship and sustainability. Ambitious improvements to its global supply chain, the widespread adoption of the Walmart sustainability index and major investments in renewable energy as well as a commitment to locally sourced food have propelled Walmart to a leadership position in sustainability. The re-launch of the Walmart Green Room blog earlier this month underscores the company's openness to dialogue on these issues and many more.
This week, Walmart launches its 2013 Global Responsibility Report.  On Wednesday, April 24th (4pm Central Time) CSRwire will hold a one-hour live Twitter chat in collaboration with Triple Pundit and Walmart to offer an in-depth discussion about the new report.
Please mark your calendar! 
If you've never participated in a Twitter chat before, now is a great chance to give it a try.  

The live Twitter chat will focus on key topics from Walmart's Global Responsibility Report, including zero waste, selling more sustainable products, and renewable energy and efficiency as well as Walmart's new energy commitments announced during the Walmart Global Sustainability Milestone Meeting last week.
The chat will feature Andrea Thomas, Senior Vice President, Sustainability at Wal-Mart Stores, Inc. CSRwire's Aman Singh, and Triple Pundit's Nick Aster will help facilitate the chat, providing an opportunity for journalists, bloggers, industry analysts and other interested parties to get an in-depth look at Walmart's sustainability strategy.
How does it work?
It's pretty simple – log into Twitter at 4pm CST on Wednesday and search for the hash tag "#WMTgreen".
We'll start with a Q&A with Walmart.  You can either sit back and read along, or add your two cents to any question or response. We'll post some more detailed instructions for beginners on request. Finally, if you miss it, don't worry, we'll have a full synopsis on 3p the next day.
Details:
Date: Wednesday, April 24, 2013
Time: 2:00pm PST, 5:00pm EST (for one hour)
Where: To register, drop us an email at aman@csrwire.com and join us on Twitter at #WMTgreen
Accounts to follow: @WalmartGreen @triplepundit @csrwire @amansinghcsr @nickaster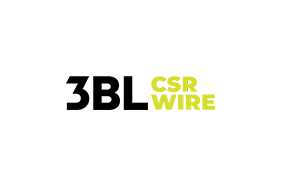 3BL CSRwire
3BL CSRwire
Respected and relied on by journalists, bloggers, business leaders and academics around the world, 3BL CSRwire is a dedicated, real-time source for major news and updates from within the worlds of ESG, corporate social responsibility and sustainability.
3BL CSRwire offers a-la-carte press release distribution to a global network of influential stakeholders and mainstream audiences—perfect for organizations just getting started in CSR or for those looking to get the most out of their corporate communications.
More from 3BL CSRwire