Published 04-11-13
Submitted by Sustainable Harvest Coffee Importers
Today Sustainable Harvest Coffee Importers announced a disaster relief effort called the Roya Recovery Project to help Latin American coffee farmers who are facing staggering losses as a result of a widespread outbreak of Coffee Leaf Rust disease. This parasitic fungus, known as Roya in Spanish, will cause coffee harvests to drop by an expected 30% - 70% in the region and the loss of approximately 500,000 coffee-related jobs. Early donors to the Roya Recovery Project include Cafe Moto, Cafe Mystique, Green Mountain Coffee Roasters and Progreso. The project is being formally announced at the Specialty Coffee Association of America (SCAA) conference taking place in Boston, MA this week.
"As with many crises, there is lots of information available about Roya, but it's difficult for farmers to discern what is really useful, " notes David Griswold, CEO of Sustainable Harvest Coffee Importers. "Our goal with the Roya Recovery Project is to work with the industry to help farmers make well-informed decisions so they recover as quickly as possible from the devastation."
The Roya Recovery Project focuses on tools and training that bring best-practices instruction to the rural coffee sector. Customized for certified organic farmers, the toolkit includes a DVD and complementary training manual that aggregates guidance from coffee industry experts from organizations including Anacafe, Cenicafe, Comsa, El Valle, IHCAFE and FNC so farmers can apply recommendations based on their unique circumstances. Additionally, Sustainable Harvest has launched a website, RoyaRecoveryProject.org, as an online resource for suppliers and others in the industry. The website will include an online forum where farmers, researchers, roasters and other supply chain representatives can share information and learnings about topics such as chemical treatments, tree replacement, disease-resistant varietals and farm management best practices.
Building on the Let's Talk Coffee model of bringing the entire supply chain together, Sustainable Harvest will be hosting two Roya-focused events in 2013. The first will be a regional event, slated for June in Honduras, for members of its immediate supply chain. The second will be a global event in early November in El Salvador open to the entire specialty coffee industry.
"We are committed to our suppliers in these regions," said Sevan Instanboulian, founder of Cafe Mystique, headquartered in Montreal Canada. "And we are happy to support Sustainable Harvest in taking a leadership role in helping those farmers manage through this crisis."
Roya is considered by experts to be the single greatest challenge for smallholder farmers. The situation is even more acute for the organic market because commercial remedies currently available to farmers involve the use of potent chemical fungicides.
Earlier this year, government officials in Costa Rica, Guatemala and Nicaragua each declared a state of emergency due to the significant economic impact. It's expected it will require a minimum of three years for farmers to fully recover from crop losses.
"Many of my trees have been affected," said Oscar Omar Alonzo a coffee farmer from Marcala, Honduras. "Learning and sharing information with other suppliers will help us all to make our farms less susceptible in the future."
The Roya Recovery Project from Sustainable Harvest Coffee on Vimeo.
About Sustainable Harvest
Sustainable Harvest is a specialty coffee importing business that pioneered the Relationship Coffee business model that delivers a high quality, more reliable and consistent product to roasters while boosting financial returns at every level of the supply chain. Established in 1997, the company is headquartered in Portland, Oregon and has origin offices in Peru, Mexico, Colombia, and Tanzania. Sustainable Harvest invests a significant portion of its annual net earnings in training and other projects to help farmers maximize quality and yield and improve livelihoods. Winner of the 2012 G20 Award, Sustainable Harvest partners with more than 200,000 smallholder farmers to help them secure access to a fair market and ensure a sustainable livelihood. For more information on the company, visit www.sustainableharvest.com.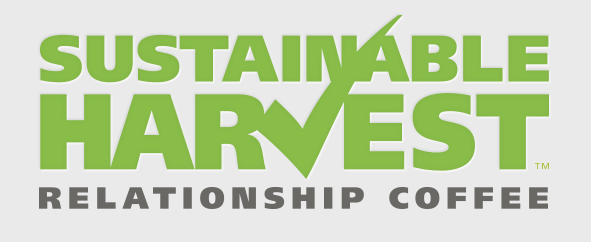 Sustainable Harvest Coffee Importers
Sustainable Harvest Coffee Importers
Sustainable Harvest Coffee Importers provides top roasters in North America and Europe with the highest quality certified organic and fair trade specialty coffee. The Portland, Oregon-based company is dedicated to improving coffee supply chain practices by pioneering a new paradigm for global trade called "Relationship Coffee" and investing in growers to provide them better systems for transparency and traceability that improve the quality of their coffee. Sustainable Harvest is the only coffee importer in North America working exclusively with small family farmers and cooperatives, which represent 100,000 growers in 14 countries. Staff members in Sustainable Harvest's origin offices in Peru, Mexico, and Tanzania are on the ground to source quality coffees and support growers. The company invests nearly half of its gross operating margin back into the supply chain to train and support farmers and facilitate supply-side activities. For more information on Sustainable Harvest, visit www.sustainableharvest.com.
More from Sustainable Harvest Coffee Importers