Published 04-10-13
Submitted by NatWest Group
RBS is announcing plans to extend a scheme that brings senior executives and Board members together with some of the bank's fiercest critics. Which?, Oxfam, the Tax Justice Network, the British Chambers of Commerce, WWF and BankTrack are just some of the organisations who've met with the RBS Group Sustainability Committee (GSC) to give their views on how the bank could operate more sustainably.
Three sessions with external groups were held last year. Now the bank plans to extend that to six annually. The announcement comes as the bank published its 2012 Sustainability Report.
One recent example of the benefit of this kind of engagement came when a representative from the leading charity for those with sight loss, RNIB, used one such meeting to outline the importance of making ATMs accessible for blind and partially sighted customers. Afterwards, the RNIB was invited to advise on ATM usability as we make changes to the RBS/NatWest ATM network over the next few years.
As well as revealing the increased number of stakeholder engagement meetings, the Sustainability Report also explains how the remit of the Group Sustainability Committee is being widened to give it oversight of a much broader range of the bank's activity.
This year's Report also includes an in-depth Q&A with CEO Stephen Hester on the challenges of 2012, a new feature ranking key issues of importance to stakeholders, and enhanced disclosure on lending and tax. The Report also reveals that in 2012 the RBS Group:
Achieved a 14% reduction in Scope 1 and 2 emissions.
Increased proportion of female executives by 35% since 2008.
Gave 40,000 employees time off to volunteer in their local communities.
Were responsible for 35% of lending to UK SMEs against a 24% customer market share.
Head of Group Sustainability at RBS, Andrew Cave said:
"From doing more to understand and balance our stakeholders needs, through to delivering a better and fairer service to customers – this year's Sustainability Report shows we are making good progress. 2012 was a difficult year for the banking sector, but as we deal with the consequences of some bad practice in the past, it only serves to underline why we need to operate more sustainably in the future."
You can read, and comment on, the RBS Sustainability Report at rbs.com/sustainable.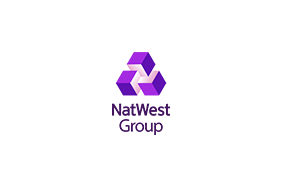 NatWest Group