Published 04-02-13
Submitted by GreenBiz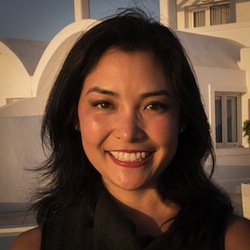 GreenBiz Group Inc. has announced the appointment of Elaine Hsieh as VERGE Program Director and Senior Analyst, leading GreenBiz's global series of VERGE events.
Hsieh, who most recently served as Global Business Strategist for DNV KEMA Energy & Sustainability, has 15 years' experience consulting with Fortune 500 companies on a wide range of sustainability and green building issues. She brings to GreenBiz Group a solid technical background with understanding of the energy, construction, biotechnology, education, retail, manufacturing, and finance industries.
At GreenBiz, Hsieh will lead VERGE®, GreenBiz's growing event series that bridges sustainability and technology — specifically, the convergence of technologies that are bringing a new era of radical efficiency to buildings, transportation, and energy systems.
"We are thrilled to have someone of Elaine's caliber and standing in the industry driving the growth of VERGE globally," says Eric Faurot, CEO of GreenBiz Group. "Her depth of expertise in the energy and utility sectors, as well as her longtime leadership in green building, bring an extraordinary level of industry knowledge."
Hsieh, who holds an M.S. in Engineering Management from Duke University, has served as chair of the Pacific Regional Council to the U.S. Green Building Council, as well as a board member of its Northern California chapter. She also served on the National LEED Steering Committee helping to oversee the development of LEED v4. Hsieh has been named one of "10 Women in Green Building & Design" by Green Economy Post, featured by the Guardian in a "Women in Sustainability" feature, and has been named one of the top social media influencers in sustainability by several publications.
"As a longtime practitioner in sustainability, green building, energy, and technology, I have been a big fan of GreenBiz for years and am particularly enthusiastic about the potential of VERGE to change industry conversations and facilitate positive systemic impact," says Hsieh. "VERGE has helped to break through siloed thinking to create a robust, cross-sectoral conversation that can spur new levels of innovation in business."
GreenBiz's VERGE events, which launched in 2011, have spread across four continents. In 2013, VERGE events will be held in Boston (May 13-14), Paris (June 26-27), Brazil (September), and San Francisco (Oct. 14-17). For more information, visit GreenBiz.com.
ABOUT GREENEBIZ GROUP
GreenBiz Group defines and accelerates the business of sustainability. GreenBiz Group is an integrated media company focused on supporting professionals who view sustainable practices as a core part of their businesses. GreenBiz is focused on telling the stories, providing the insights and advancing the sustainability profession through GreenBiz.com, GreenBiz Events, GreenBiz Intelligence, and GreenBiz Connects. For additional information, visit www.greenbiz.com.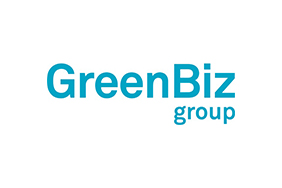 GreenBiz
GreenBiz
GreenBiz Group is a media and events company that advances the opportunities at the intersection of business, technology and sustainability. Through its website, three annual events (GreenBiz, VERGE, Circularity), peer-to-peer network and research, GreenBiz promotes the potential to drive transformation and accelerate progress — within companies, cites, industries and in the very nature of business.
More from GreenBiz