Published 03-26-13
Submitted by New Earth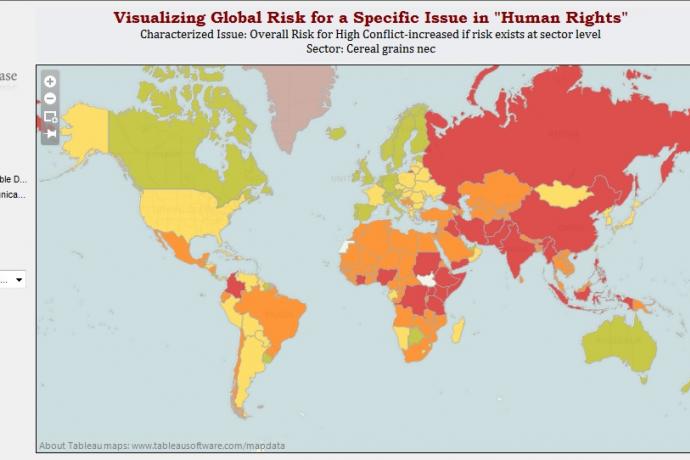 Create a global visualization of sector-specific risk for specific social issues--one of the SHDB Web Portal's three new capabilities.
The release of the Social Hotspots Database (SHDB) Web Portal opens up a world of social impact information for use by corporate directors, investors, product designers, supply chain managers, policymakers, academic researchers, international organizations, and others. Catherine Benoit Norris, the project's director, says that the SHDB user portal can help supply chain stakeholders to improve their management of social responsibility issues and create incentives to collaborate and drive progress.
Interactive and visual, the new Web Portal employing "Tableau" software offers transparent information about social risks and opportunities in 227 countries and 57 sectors. The result of 4 years of research and development, the SHDB draws upon hundreds of data sources from sources such as the International Labor Organization, the World Health Organization, the U.S. Department of Labor and State, the World Bank, and more. Quantitative statistics and qualitative information by country and sector are used to develop characterization models. These models assign a risk (or opportunity) level to the data so that users can identify target areas in their supply chains to verify or improve social conditions.
Today's global supply chains bring not only impacts to the environment via atmospheric emissions and land and water contamination but also social impacts affecting workers, communities, and society as a whole. Whereas corporate social responsibility (CSR) is becoming more and more prominent, the tools that are available often do not extend beyond the enterprise level to take into account all supply chain actors. Often, companies are uncertain about what happens beyond their initial tier of direct suppliers.
The three main capabilities of the online tool include: 1) a global visualization of sector-specific risk for specific social issues of interest, 2) a bar chart indicating multiple risks for country-specific sectors in a supply chain, and 3) a comparison of country-specific sectors in a supply chain using the Social Hotspot Index, which aggregates risks for better decision-making.
The streamlined hotspot identification technique has been developed with the methods of Life Cycle Assessment (LCA) in mind. It was recommended as a necessary approach in the Guidelines for Social Life Cycle Assessment, published by UNEP-SETAC in 2009. Licenses are available to use the SHDB in LCA software programs that include supply chain modeling capabilities; however, the Web Portal is accessible to anyone, with or without knowledge of LCA. Users can gain the knowledge they need in a few short clicks revealing issues like child and forced labor, unfair wages and excessive working time, lack of human rights or basic amenities, societal corruption and conflict, and many others.
The SHDB is a project of New Earth, a not-for-profit 501c3 organization working to develop the tools and techniques necessary to accelerate the shift to sustainability. In addition to low-cost access to the Web Portal, New Earth offers training in conducting social impact product assessments, guidance for full Social LCA or social footprint studies, identification of improvement opportunities (e.g., certifications and collaborations), and assistance with GRI and ESG reporting.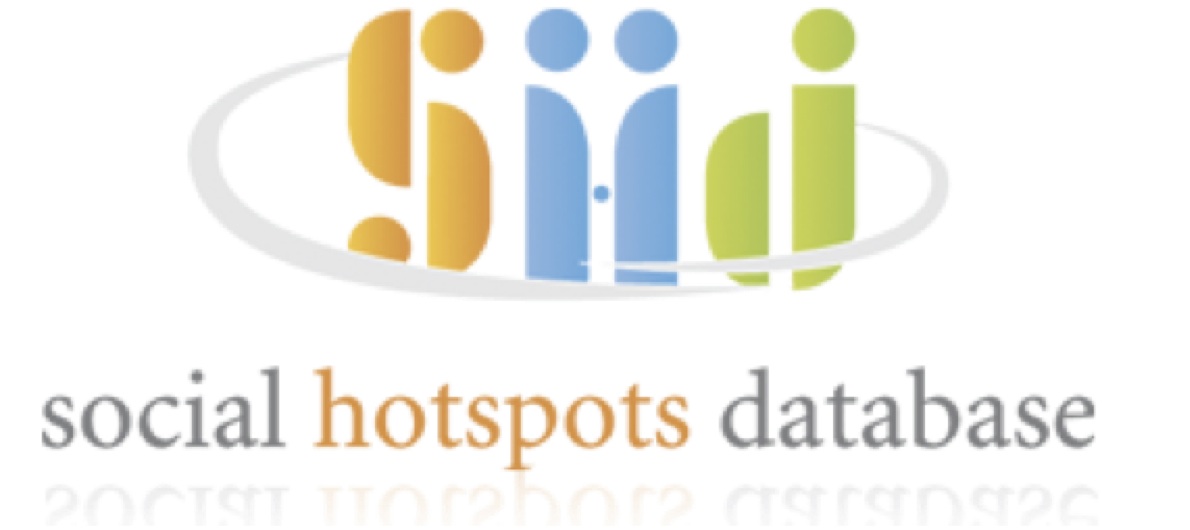 New Earth
New Earth
The Social Hotspots Database project aims to foster greater collaboration in improving social conditions worldwide by providing the data and tools necessary for improved visibility of social hotspots in product supply chains.
More from New Earth