Published 03-11-13
Submitted by SAP
The Innovation Bottom Line, MIT Sloan Management Review's recent study on sustainability and business, reports that nearly 50 percent of companies have changed their business models as a result of sustainability opportunities, with another 37 percent of respondents reporting a profit from sustainability.
Sustainability is about more than going green and is driving a fundamentally different approach to business, innovation and profit models. One of the key drivers of this trend is Integrated Reporting of financial and non-financial (e.g., sustainability) metrics.
On Monday, March 25, 2013, SAP will host a webinar to launch and introduce its first Integrated Annual Report, which combines the company's sustainability and financial performance results. The release of this integrated report represents a significant milestone in the company's journey towards making sustainability central to its overall corporate strategy.
SAP has reported on its sustainability performance since 2008 and has been a strong proponent of non-financial and integrated reporting. The company has received numerous recognitions for its forward-looking, multimedia approach. For viewers, this live webinar will be a rare opportunity to participate in an open dialogue on the challenges and best practices of SAP's new Integrated Report with senior leadership.
Speakers will include SAP Chief Sustainability Officer Peter Graf, CSRwire's Editorial Director Aman Singh and other third-party sustainability experts, who will provide their perspectives on the major successes and key challenges for corporate sustainability. The discussion will include an overview of SAP's sustainability results for 2012, what's next for the technology company and an overarching debate on:
How financial and non-financial measurements are interrelated
The connections between financial performance and management of natural and human resources.
How creating an integrated report can become a powerful tool to drive integrated systems thinking and understanding how sustainability is material to your corporation.
The role of sustainability in SAP's market-leading technology innovation.
Details:
Date: March 25, 2013
Time: 11:00am ET
Event hashtag: #SAPIntegrated
Where: RSVP here and send out the following tweet:
I will join @sustainableSAP @csrwire & @amansinghcsr on 03/25 to discuss #SAP's 1st Integrated Report! #sapintegrated http://bit.ly/sap_csr
About SAP:
As market leader in enterprise application software, SAP helps companies of all sizes and industries run better. From back office to boardroom, warehouse to storefront, desktop to mobile device – SAP empowers people and organizations to work together more efficiently and use business insight more effectively to stay ahead of the competition. SAP applications and services enable more than 197,000 customers (includes customers from the acquisition of SuccessFactors) to operate profitably, adapt continuously, and grow sustainably. For more information, visit www.sap.com. 
About CSRwire:
CSRwire is a digital media platform and the leading global source of corporate social responsibility (CSR) and sustainability news. Founded in 1999 to advance the movement towards a more economically just and environmentally sustainable society and away from single bottom line capitalism, CSRwire has paved the way for new standards of corporate citizenship, earning the international respect of thought leaders, business leaders, academics, philanthropists, activists and the media community. Through innovative techniques and strategic partnerships, CSRwire continues to expand its content, communication technology and distribution channels exponentially.
CSRwire is a Certified B Corp, United Nations Global Compact Signatory, member of Social Venture Network, and supporter of the Gasoline Alley Foundation. In 2012, CSRwire supported over 250 non-profit organizations worldwide.
Find CSRwire on LinkedIn, Facebook and Twitter, and get up-to-date news, views and trends in CSR and sustainability with the CSRwire Talkback blog.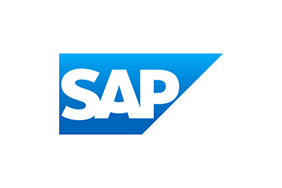 SAP
SAP
SAP's strategy is to help every business run as an intelligent, sustainable enterprise. As a market leader in enterprise application software, we help companies of all sizes and in all industries run at their best: SAP customers generate 87% of total global commerce. Our machine learning, Internet of Things (IoT), and advanced analytics technologies help turn customers' businesses into intelligent enterprises. SAP helps give people and organizations deep business insight and fosters collaboration that helps them stay ahead of their competition. We simplify technology for companies so they can consume our software the way they want – without disruption. Our end-to-end suite of applications and services enables business and public customers across 25 industries globally to operate profitably, adapt continuously, and make a difference. With a global network of customers, partners, employees, and thought leaders, SAP helps the world run better and improve people's lives.
More from SAP