Published 03-05-13
Submitted by 3BL CSRwire
Ever wondered how your team could collaborate more seamlessly with the HR team on a community relations project? Or work as partners with the Diversity team on advancing employee engagement? Ever felt the need for a scorecard that not only measures the impact of all your work but also quantifies the business case for corporate social responsibility?
In the absence of clear and concise tools, how do your CSR, HR and talent recruitment teams work together on furthering the organization's sustainability strategy and initiatives? Do the words "random", "pulled together quickly" and "reactive" come to mind?
Recognizing the significance of these challenges – and the urgent need for collaboration between these important business functions – CSRwire has introduced a new training series exclusively for you and your colleagues in CSR, HR, sustainability and talent development. With a focus on
skills building, implementation challenges, and connecting employee engagement with business opportunities, this series will connect you with your peers through the common thread of human capital.
Led by former HR executive and veteran CSR expert Elaine Cohen – along with star CSR and HR executives – and now certified by the HR Institute for 3 credit hours! -- the series will follow a curriculum-based format and attack several critical issues, including:
The business case for advancing Sustainable Human Resources Management in your business, large or small.
The key issues that form the CSR/HR agenda and ways of addressing these in different organizations.
The employee engagement aspects of CSR – what works, what doesn't work and how to leverage engagement through CSR.
The measurable business benefits of a CSR-HR approach –quantifying the financial benefit to the organization through implementing CSR-HR tools
The CSR for HR Roadmap and Scorecard - what you can (and should) do next, and in what order.
Each webinar will last for 90 minutes and focus on how CSR and HR managers can work more effectively together to advance corporate sustainability, do better business and satisfy stakeholder expectations. They will be recorded for future viewing and pre-webinar materials will be available for all participants to enable a real-time discussion.
Details:
Price: $100/session; $175/series
Work at a CSRwire member or Beyond Business client company? Use "CSRwire" to shave off 10%!
And remember, we are offering special discounts to members who sign up in teams. So don't forget to invite your colleagues in HR, CSR, sustainability, talent development and organizational design! Email ann@csrwire.com for group discounts.
Time is running out so register now!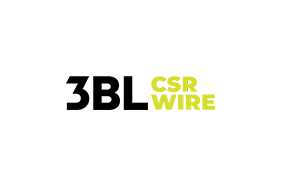 3BL CSRwire
3BL CSRwire
Respected and relied on by journalists, bloggers, business leaders and academics around the world, 3BL CSRwire is a dedicated, real-time source for major news and updates from within the worlds of ESG, corporate social responsibility and sustainability.
3BL CSRwire offers a-la-carte press release distribution to a global network of influential stakeholders and mainstream audiences—perfect for organizations just getting started in CSR or for those looking to get the most out of their corporate communications.
More from 3BL CSRwire