Published 02-26-13
Submitted by The Foundation for Enterprise Development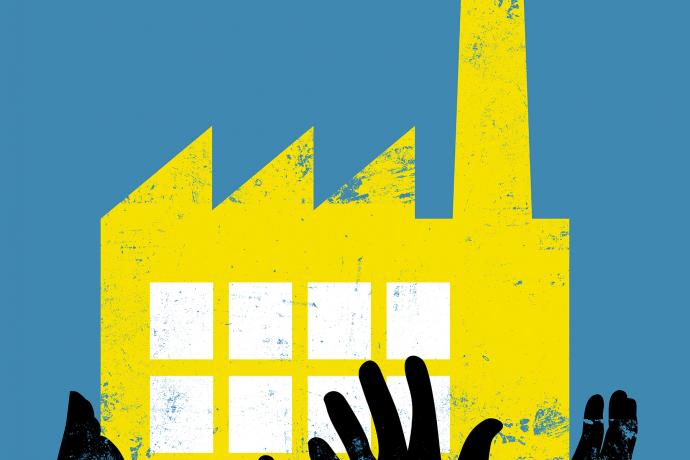 We the Owners: Official Movie Poster
"The community, the economy, the environment everything is interconnected. That's the approach we bring to our business." ~ Blake Jones, Co-Founder, Namasté Solar
The Foundation for Enterprise Development has announced the availability of its documentary film, We the Owners: Employees Expanding the American Dream. The film, directed by Passage Productions, features the founders and employee owners from three innovative employee-owned businesses: New Belgium Brewing, Namasté Solar, and DPR Construction. Each has chosen different employee ownership models yet are driven by common principles such as a belief in more than just profits, but also in the planet, people and community. As further recognition of this, both New Belgium Brewing and Namasté Solar have become benefits-corporations (b-corps). We the Owners provides a face and voice to the people who are part of building successful companies through this model.
"The film captures the inspiring stories on founding companies, expansion, succession, recruitment and layoffs," said Mary Ann Beyster, executive producer. "These real-world stories demonstrate how to build and share ownership, link risk and reward, and work collaboratively to be profitable, innovative and sustainable. The companies illustrate a needed business model for the next century."
In January, We the Owners was officially selected by the San Luis Obispo International Film Festival, presented at the U.S. Association for Small Business and Entrepreneurship annual conference, and selected for screening at the Academy of Management annual conference. Private screenings also have been held across the country and the film will be debuted internationally next month during a European nine-city tour throughout England, France and Scotland.
"Now more than ever, America needs to put to work every tool available for building and growing more businesses that achieve high financial performance, provide good jobs and rewarding careers, and are great places to work. We the Owners brings to life how employee ownership, one of the key tools in our arsenal, can contribute to this goal. So let's bring the voices of these owners to classrooms, boardrooms, community centers, and union halls across the country!" – Tom Kochan, MIT Sloan School of Management and co-director, MIT Institute for Work and Employment Research.
This is a feel-good film that presents an optimistic view of what people can achieve when working together with common goals of work-place democracy, shared responsibilities and rewards, as well as a focus on collaborations across groups. Watch the trailer, purchase the film and access free online resources: www.wetheowners.com. Join the conversation: www.twitter.com/wetheowners; www.facebook.com/wetheowners.
"If everybody feels that sense of pride and responsibility, we can change the world and do great things." ~ Doug Woods, Cofounder, DPR Construction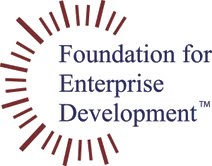 The Foundation for Enterprise Development
The Foundation for Enterprise Development
The Foundation for Enterprise Development (FED), established in 1986 by Dr. J.R. Beyster, is a non-profit foundation focused on helping the sustainability and growth of U.S.-based science and technology companies through its research, education, and services that advance innovation and broad-based ownership.
The FED strives to increase awareness of ownership and management principles among students, entrepreneurs, and business leaders through educational curricula. The FED also creates and engages in research and education programs that inspire innovation and entrepreneurship for solving problems of national and global importance.
The FED encourages entrepreneurs to foster a culture of innovation within their company and is also committed to fostering business principles that support the creation of an ownership culture with employees who grow the company. Our guiding principles include:
Give employees the freedom to create the kind of business and environment they would be passionate to work in.
Encourage entrepreneurship and superior performance, and give employees ownership of the organization and rewards commensurate with their contributions.
Create an empowering culture where employees have a say in the policies and management of the company, know how the company makes money and is performing, and take actions for sustainable long-term and short-term performance.
The FED is working with universities across the nation and in particular we support the Beyster Institute at University of California San Diego, which is teaching graduate-level courses, conducting webinars, running the leading national employee ownership conference, presenting at numerous conferences, and consulting directly with more than 100 companies on employee ownership. We also collaborate with Rutgers University, a leading research university in employee ownership and administrator of an international fellowship program on employee ownership.