Published 02-14-13
Submitted by REfficient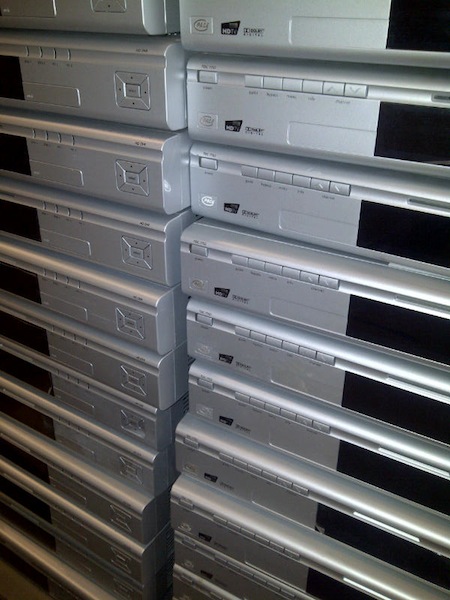 REfficient has become the first company in Hamilton to become a Certified B Corporation, joining a growing list of more than 680 companies globally that have committed to meeting higher standards of social and environmental performance, transparency, and accountability than traditional corporations.
To obtain a two-year certification, Certified B Corps must earn 80 out of 200 points on a B Impact Assessment, and 20% of B Corps are randomly audited. B Corps also agree to legal accountability to protect the interests of all company stakeholders, including employees, the community and environment.
With a mandate to drive financial and environmental benefits, REfficient is an online marketplace that allows service providers to go shopping in other companies' surplus inventory for reliable telecom/AV equipment at significant discounts. The company also provides customers sustainability statistics – such as waste diversion rates and the estimated carbon footprint – while ensuring non-reusable product is responsibly recycled. REfficient has a growing list of customers in 10 Canadian provinces/territories, 24 US states and seven countries globally, including many of Canada's top cable companies.
"Cogeco Cable congratulates REfficient's achievement in receiving the B Corp certification and applauds its unwavering commitment to finding innovative solutions to our communities' environmental challenges, said, Louise St-Pierre, Senior Vice President, Residential Services, Cogeco Cable. "We have collaborated with REfficient to safely and efficiently manage our e-waste in Ontario since 2010 because we share the core value that responsible management calls for solutions that extend beyond the product's full value chain.  REfficient's reliable sustainability statistics contribute to Cogeco Cable's tracking of waste diversion rates and carbon footprint that are disclosed in our Corporate Social Responsibility report and in our Carbon Disclosure Project filing."
The MaRS Centre for Impact Investing is the Canadian coordinator for B Corps. "There are now over 50 Certified B Corps in Canada and we applaud REfficient for becoming Hamilton's first. These companies are tackling key issues that affect society and demonstrating they are truly good companies, not just good marketers," says Joyce Sou, Manager, B Corporation and Social Impact Metrics at MaRS.
REfficient CEO Stephanie McLarty agrees, "I started REfficient because I saw the opportunity both from a financial and environmental perspective. Our successful model proves that business can be a fundamental problem solver for environmental issues. We have joined the B Corp movement because it is a reflection of who we are, what we believe in and where we are going."
About B Corps
B Corporations are certified by B Lab, a non-profit organization serving the world leading entrepreneurs using the power of business to solve social and environmental problems.  There are more than 680 Certified B Corporations from more than 60 industries and 24 countries
About REfficient
REfficient's transactional marketplace is built on a "triple-win" model, providing large telecom and AV companies a trusted and efficient platform for deriving value from surplus inventory, while offering buyers reliable, often new equipment at savings of 20-50% over traditional sources. This innovative new green model benefits everyone by reducing waste and increasing resource efficiency. You can follow REfficient at @REfficient and www.facebook.com/REfficient. 

REfficient
REfficient
REfficient is an online marketplace enabling service providers to go shopping in other companies' surplus inventory for reliable telecom and audiovisual equipment at significant discounts.
We help businesses save money, time and the environment by being efficient and effective with resources – hence our name, "REfficient."
Our online marketplace makes it easy for large telecom, cable and audiovisual companies to clear out new and used surplus equipment and for small businesses to use our platform to search through hundreds of new products added daily.
More from REfficient