Published 01-22-13
Submitted by Earth Advertising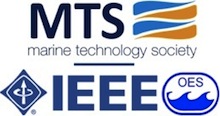 More than a dozen professional and academic societies are coming together for OCEANS '13 MTS/IEEE San Diego, An Ocean in Common. The conference is scheduled for September 23-26 with many side activities taking place before, during and after the event, making it the largest and most comprehensive ocean science and engineering gathering in U.S. history.
The sponsoring societies are the IEEE Oceanic Engineering Society (IEEE-OES) and the Marine Technology Society (MTS). Scripps Institution of Oceanography at UC San Diego has been announced as the OCEANS '13 MTS/IEEE San Diego academic host. Participating societies include: AGU Ocean Sciences (AGU-OS), Acoustical Society of America (ASA), The Oceanography Society (TOS), Society of Exploration Geophysicists (SEG), American Fisheries Society (AFS), the Society of Manufacturing Engineers (SME), the Association of Dive Contractors (ADC), and others.
According to conference chairman Robert Wernli, the world's leading scientists, engineers and technologists will be attending to participate in the celebration of the 50th anniversary of MTS, the 45th for the IEEE Oceanic Engineering Society, and the 110th anniversary of Scripps Institution of Oceanography at UC San Diego.
"Scripps Institution of Oceanography is proud to be academic host of An Ocean in Common," said Doug Bartlett, a professor of marine microbiology and chair of the Education Department at Scripps. "This historical gathering couldn't be more timely as Scripps celebrates its 110th anniversary during the conference. Our oceans, 70 percent of Earth's surface, require our collective intelligence and attention as never before and Scripps is proud to be a collaborator in this vital gathering of scientists, engineers and the community."
This international conference is a major forum for scientists, engineers, ocean professionals and enthusiasts to gather and exchange their knowledge and ideas. An Ocean in Common features a day of tutorials, multiple tracks of technical sessions, student poster competition, keynote speakers, receptions, public exhibit halls, and a banquet on the USS Midway aircraft carrier in San Diego Bay. In addition, a two-night film festival and weekend golf tourney will kick off the week's activities. Other side events offered include local diving, and visits to the many attractions that make San Diego one of the world's most popular destinations.
Today it was announced that a second exhibit hall has been opened, due to popular demand. Information on Registration, Schedule, Call for Papers, Exhibit Space, and updates on the week's events are posted at http://www.oceans13mtsieeesandiego.org.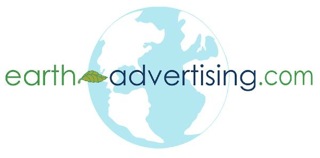 Earth Advertising
Earth Advertising
Earth Advertising's parent company, eFlicks Media, was founded in 1999 to deploy the power of the media to serve an emerging socially and environmentally responsible business community.

We are an interdisciplinary media company focused on creating a global communications platform upon which environmental sustainability can grow and prosper. We promote the growth of products, services and ideas that are genuinely committed to a healthier planet.

Our strategic partnerships with the scientific community, media leaders, research institutes, public officials, and news sources, assure that our campaigns are authentic.

The mission is to create marketing programs and content that inspire and enable businesses, governments and consumers alike to embrace sustainable technologies and practices.

Earth Advertising strives to expand the market share of environmentally safe products, services and habits. Through a vital role in environmental communications around the world, we hope to improve the health of the planet for all living things.
More from Earth Advertising