Published 01-17-13
Submitted by Intertek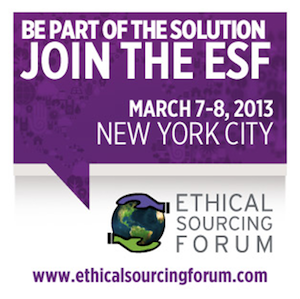 Through hands-on workshops and interactive panel discussions led by industry experts and best practice leaders, The Ethical Sourcing Forum 2013 will equip participants to proactively drive preemptive solutions, mitigate risks, improve performance and move beyond compliance with leap frog innovations and solutions.
Featured Topic: Advancing Safer Chemicals through Supply Chains: drivers, challenges, and opportunities
Regulatory policies and consumer pressures are forcing brands to pay closer attention to the safety and sustainability of chemicals used throughout their supply chain, including disclosure and substitution of chemicals of concern.
As firms begin to address these demands they face a number of common challenges including obtaining good information on chemical content and toxicity from complex, global, and disperse supply chains; evaluating the safety, cost and performance of alternatives; and ensuring compliance.
Join this mini-lab to see examples of how some firms are addressing these challenges and what are they doing to more effectively manage chemicals in the supply chain.
Leading this mini-lab is Dr. Joel Tickner: Associate Professor in the Department of Community Health and Sustainability at the University of Massachusetts Lowell.
Joel is a leading expert on chemicals regulation, regulatory science, and application safer materials in science and policy and currently directs the Green Chemistry and Commerce Council, a network of 75 companies dedicated to advancing safer chemistry through supply chains.
Key Speakers include: American Apparel & Footwear Association| Alston & Bird LLP| Eileen Fisher| Fleishman Hillard| ILO- Better Work| McDonald's| The Walt Disney Company| US Dept. of Labor| VF Corporation| WRAP Compliance
The future of ethical sourcing is here, with progress unfolding rapidly through increasing transparency and transforming social and environmental impacts from negative to positive. ESF 2013 provides practitioners with tools and knowledge to break barriers and discover innovative new products and approaches, as well as transformative business models designed to make sustainability work for your business.
When: March 7-8 2013
Where: Sentry Centers, 810 Seventh Ave, NY 10036
Be Part of the Solution. REGISTER NOW @ http://www.ethicalsourcingforum.com/esf-2013/.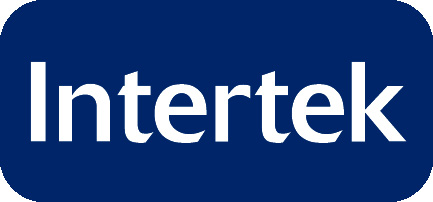 Intertek
Intertek
Intertek is the leading quality solutions provider to industries worldwide. From auditing and inspection, to testing, training, advisory, quality assurance and certification, Intertek adds value to customers' products, processes and assets. With a network of more than 1,000 laboratories and offices and over 36,000 people in more than 100 countries, Intertek supports companies' success in a global marketplace. Intertek helps its customers to meet end users' expectations for safety, sustainability, performance, integrity and desirability in virtually any market worldwide. visit www.intertek.com.
More from Intertek